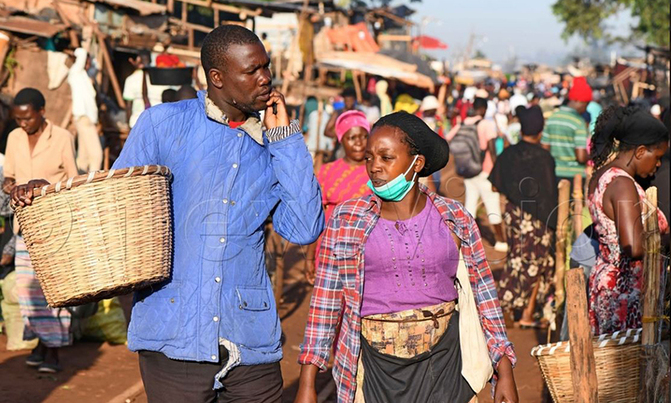 According to an economic and policy paper developed by economic minds, there is need to develop stimulus packages to recapitalize businesses for vulnerable groups such as women and the youth.
ECONOMY HEALTH COVID-19
Economic experts have developed a raft of economic measures to help Uganda recover from economic shocks, occasioned by the COVID-19 pandemic which rocked the country in March, leading to an economic shutdown.

Recently, Finance Minister Matia Kasaija told Parliament that COVID -19 would greatly impact Uganda's economic growth.

He said given the current situation, the projection for economic growth in FY2019/20 had been revised downwards from 6.0 percent to between 5.2 and 5.7 percent depending on the severity of the COVID-19 impact on Uganda.

However, in a raft of measures developed by economic experts, the country's economy can be boosted again, if the government implements the measures during the current 2020/2021 financial year.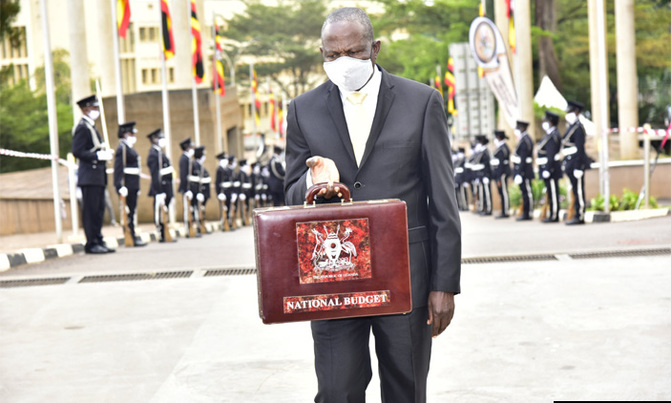 According to an economic and policy paper developed by economic minds in consultation with UN Women, Ministry of Finance, Equal Opportunities Commission and Social Society Organizations including Civil Society Budget Advocacy Group (CSBAG) and Institute for Social Transformation, there is need to develop stimulus packages to recapitalize businesses for vulnerable groups such as women and the youth.

"We Implore Government to assess the impact of COVID-19 and other natural disasters on different vulnerable groups and adjust the National Budget for the financial year 2020/21 to respond to the immediate needs and realities of the people accordingly," reads the paper.

The paper proposes realistic fiscal stimulus packages that can address the social-economic impacts of COVID-19, taking into consideration gender in all responses and recovery plans to stimulate and spur inclusive economic growth.

In their paper report, the experts noted that women and girls, Persons With Disabilities (PWDs), people living with HIV, migrants, refugees and other marginalized communities have been greatly affected due to unequal power relationships and social expectations.

"The total halt on income-generating ventures especially for workers in the informal sector has deepened poverty among women and placed many of them under additional economic stress, exacerbating their vulnerability, this is coupled with the risk of facing household conflict and domestic violence," stated the paper.

Measures

To close the economic pitfalls, the economists want the government to revise the national budget for the current financial year 2020/2021, to empower informal economic ventures.

According to the experts, given the disproportionate adverse social-economic impacts that the crisis has on women, youth and other vulnerable groups, it is imperative that gender equality concerns are embedded in national fiscal stimulus packages as well as in the design of national policy responses.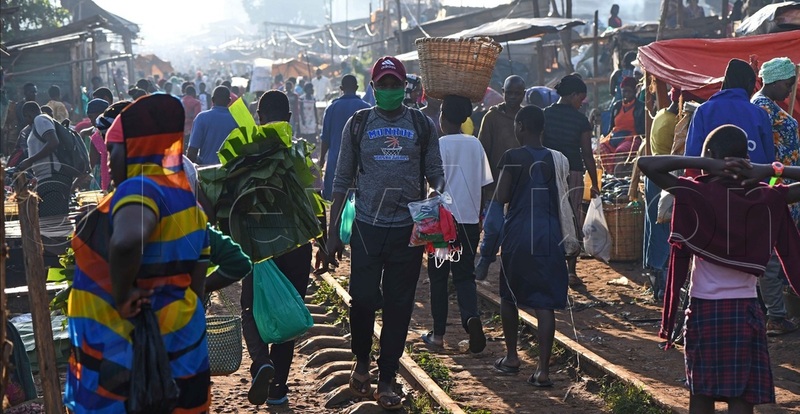 The experts also want the government to invest more in access to internet and innovations to encourage investments in online businesses.

The government has been advised to revise the high internet costs; regressive taxes like OTT which economic experts said make it impossible for women to opt to integrate ICT in their work.

"Targeted ICT business-oriented capacity building programs and providing incentives for women and the business community to benefit from online opportunities such as access to information inputs, new markets, easy financial transactions, price shifts, new research on quality and standards, for example through the Market Garden App," the paper read in parts.

Skilling

The government has also been advised to invest more in skilling the population to diversify the business and alternative incomes sources and to establish common user facilities aiming at value addition.

The experts noted that the already high unemployment levels have been exacerbated by COVID-19 Pandemic due to the economic shutdown.

They said that many youths especially young women in the informal sector, who have been working and earning from hand to mouth such as hawkers, roadside sellers, market vendors of non-food items, salon among others have had their businesses affected.

"Also, woman and girls who have been working in leisure and pleasure economy such as bars, hotels, tour operators, night clubs, recreation centres among others have seemingly lost jobs and their livelihoods hang in balance. As result, they have consumed all their capital and may not be able to resume work even after the lockdown. This spells danger for the economy," They stated in the paper.

As a way forward, the experts want the government to invest in re-skilling and retooling of the women and young women to enable them to establish alternative enterprises that provide productivity solutions for enhanced economic recovery.

Business cost

In their proposed measures, the economic experts also want the government to intervene in the high-interest loans by commercial banks, to enable low earners access friendly financial services.

They appealed to the government to ensure that economic stimulus packages are inclusive, with focus on growth for all.

"The package should address the issues in the service sector to address unemployment challenge, vulnerable populations like refugee communities and women in marketplaces making a livelihood and providing other services in order to minimize the effects from the lockdown," the paper stated.

Under business costing, the experts advocated for increased and innovative financing for women dominated enterprises adding that SMEs need to recapitalize their enterprises, by getting cheap credit, interest-free startup capital with a grace period of 3-6 months.

They noted that the government might not have all the required funding for this kind of investment, but should encourage public partnership with financial institutions.

"It is possible to find innovative financial tools that can support agro industrializations for Small and Medium Scale Industries," The paper stated.

It should be noted that the government secured an interest-free loan from the International Monetary Fund worth $491M (Sh1.8 trillion), to help recover local businesses. The Money which was reflected in the national budget, part of it, is to recapitalize Uganda Development Bank (UDB) to enable small and Medium Enterprises (SMEs) access capital to generate liquidity for the financial sector.

According to the paper, the Government has been advised to facilitate intense negotiations with landlords and banks to work out reasonable payment plans in favour of both parties and reduce stress, business anxiety and threats to business closure.

Statistics

According to a May 2020 Private sector Foundation Uganda (PSFU) report, most private sector businesses that were operating between 50-60% capacity have now declined to about 20% with general business activity reducing by 50%.

Further to this, the economic Policy Research Center Uganda Business climate Index, May 2020 revealed that 65% of businesses reported a decline in their ability to repay loans as a result of the risk associated to COVID-19 and the subsequent measures taken to contain the disease.

With the 2020/2021 budget readjustments on course, the economists and civil society organizations, want the government to take into account, the measures for an informed COVID-19 responsive budget.

They also want Parliament, to expedite the passing of the Market Amendment Bill 2019, which repeals the outdated Market Act Cap 94, 1942.