A leader should not overstay in power and it's for that reason that I am taking the lead and quitting politics
POLITICS| KASESE
Kasese District Woman Member of Parliament and Former Leader of Opposition, Winnie Kiiza on Tuesday announced she has quit elective politics but will remain active with the forces of change.

In a brief interview with the New Vision, Kiiza noted she had learnt a lot in the 22 years of political service as a Councilor and an MP. "A leader should not overstay in power and it's for that reason that I am taking the lead and quitting politics," Kizza said.

She noted that it had been an incredible honor and privilege to serve the people of Kasese District, first as a District Councilor representing the people of Kyondo-Kisinga sub-counties for seven years and then as Kasese District Woman Representative in the Parliament of Uganda since 2006.

"Over the course of the last twenty-two years, I have been blessed with opportunities to serve my country in various leadership capacities," Kiiza said.

Kiiza thanked the Forum for Democratic Change (FDC) under the leadership of Dr. Kizza Besigye and then Maj. Gen.(Rtd) Mugisha Muntu for according her opportunities that highlighted her leadership qualities, including serving as the first female leader of the Opposition in the political history of Uganda.

"With that being stated, I wish to inform you of my decision to not seek re-election for the Kasese District Woman Representative seat in the forthcoming general election," Kizza stated.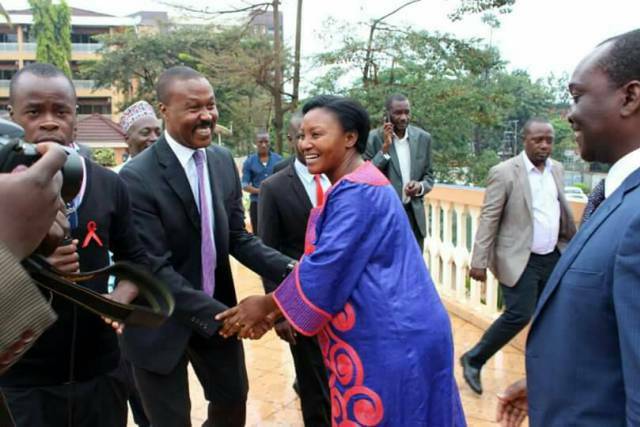 She noted that she can only feel successful if she participated in the election of my successor so that together they can shape the destiny of our community.

"I am grateful to the people of Kasese district for placing their trust in me and according me the privilege to serve them and our country at large. I have much respect for all individuals, groups, Organisations and institutions that support all my efforts, and it's my humble prayer that you be rewarded," Kizza stated.

She also thanked her husband Bwambale Yokasi Bihande, family and friends for the support all through this journey.

Find more details in the New Vision tomorrow