Many homeowners or those planning to build do not know how a home's drainage system works. This leads to improper installation of the drainage systems by fake and unqualified plumbers. Not all waste water flowing from your house should be directed to the septic tank. Learn how a proper drainage system should work in a home and how to professionally install it. It will save your home from experiencing constant system blockages and foul odors.
HOMES | CONSTRUCTION | DRAINAGE SYSTEMS
The images of 56-year-old Cissy Namukasa, who drowned in a Nakawa drainage channel during a heavy downpour early this year, sent chills down the spines of those who watched it on TV.
While trying to rush to the market, she had not noticed the uncovered manhole, which was concealed by the flooded pavement due the poor drainage system that has becomes a nightmare in Kampala when it rains.
And it does rain a lot these days, which makes walking around the city a frightening. One risks contracting deadly diseases from getting in contact with contaminated water and also risks death, like it happened to Namukasa.
While we await the right technical people from the National Water and Sewerage Corporation (NWSC) to sort things out, we shall all ensure that poor drainage systems do not become the new normal in our homes, a normal that can lead to loss of lives if ignored.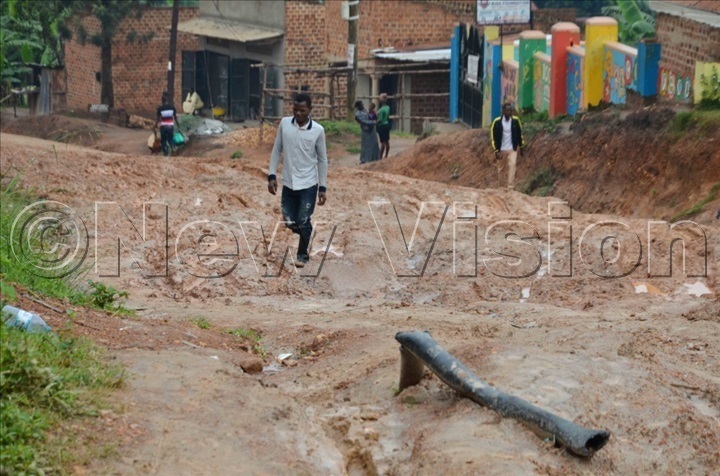 Away from public drainage systems, many people do not know how a home drainage system works. They assume that when water is released from a sink or toilet, it flows to oblivion, somewhere under the ground. This may be true to some extent, but there is more to a home's drainage system than homeowners realise and unless one constructs a proper drainage system in their home, the results may be messy.
Samuel Mayanja, a plumber from Abubaker Technical, says each water outlet in a home like the toilet or kitchen sink has its own gutter line that joins the main line which takes water out of the home to a special designated place or a septic tank.
He adds that water from the toilet for example and the kitchen area is not treated the same way as rainwater is because the former is foul water and the latter is not.
"Foul water comes out of kitchen sinks and bathrooms and rain water flows off house roofs through the gutters and wanders around," Mayanja says.
There are many flooded places in Kampala because in addition to the poor infrastructure on our streets like lack of proper drainages and well covered manholes, poorly-designed domestic drainage systems also lead to flooding when there is an increase in the rainfall.
The question is, do homeowners know how a proper home drainage works so as to construct a proper one?
Benefits of a proper drainage system
According to Emmanuel Higenyi, a civil engineer with the works ministry, a proper drainage system is advantageous in many ways. "It increases stability of the ground, alleviates dampness in basements and reduces humidity in the immediate vicinity of the building," he says.
How a drainage system works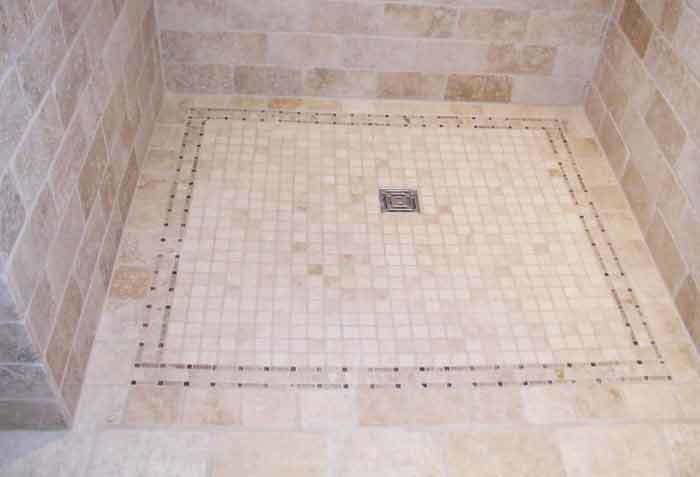 Unlike the water supply system that works entirely by pressure, a drainage system in a home works through gravity. Higenyi states that this system entails collecting waste water from appliances such as basins, bathtubs and others to the soak pit.
Gravity allows wastewater to freely flow down through a series of pipes. However, he cautions against directing waste water to the septic tank, a harmful phenomenon ignorantly promoted by many plumbers.
"The waste flashed from toilets is the only one meant to be channeled to the septic tank through the soil pipe system," he says.
Mayanja says when foul water from kitchen sinks that has soap in it is mixed with waste water from toilets, it kills the bacteria that treats feaces in the septic tank.
This eventually makes the content in the septic tank odorous, making the home environment unbearable. The septic tank area is supposed to be odorless to the point that one can sit on or around it and enjoy a cup of coffee.
"Make sure your plumber directs soapy wastewater to the soak pit and feaces to the septic tank," Higenyi says.
On the other hand, he clarifies that there are some places, especially in Kampala, where homes are connected to a public sewer system managed by the National Water and Sewerage Corporation (NWSC).
Homeowners in such places do not need to construct septic tanks because all the waste is directed to the NWSC sewer line that does the treating and maintenance.
Meanwhile, Mayanja notes that vent pipes should exit a house through one or more roof vents and the plumber should ensure the vents do not become clogged.
Checkup caves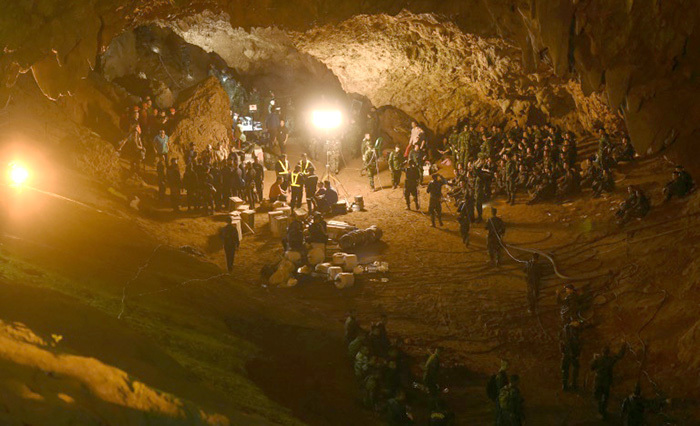 Higenyi says drainage systems should have access points known as manholes or checkup caves, which allow for inspection of drains regularly, to mitigate blockages or back flows.
Also, in case of blockages, these manholes enable the homeowner or expert to clear them.
"Manholes are installed depending on the size of the building. They range from 320mm-450mm in diameter against 1.2m-3m in depth," Higenyi says.
Usually, manholes or checkup caves are installed at a point or junction where pipes meet, where there is a change of pipe direction, size and gradient. Nevertheless, manholes work well at intermediate points and where copper pipes join onto plastic ones.
Managing septic tanks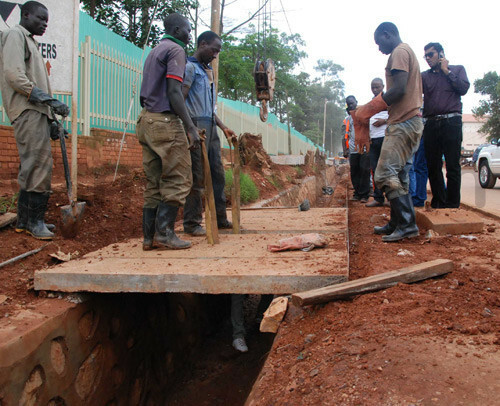 Many homes now have all drainage water flowing into the septic tank.
This is a plumbing mistake. For septic tanks to perform well, they must be managed well through regular inspection and pumping, to keep the community safe and healthy.
"Septic tanks mostly need to be pumped out every 10 years or so to prevent backup, which can clog the home's drainage system," Moses Balimwezo, a civil engineer says.
He adds that the inspection duration depends on the number of people, using the septic tanks. For larger communities like schools, which have big populations, 10ft x12 ft. size septic tanks must be inspected every year.
"But for small families, with 12ft x6ft size tanks, inspection is done after five years and above," he explains.
This inspection has to be done by professionals because they know its condition and its components.
Septic tank safety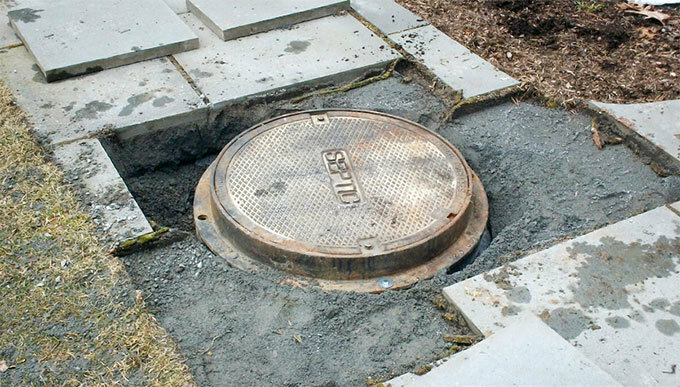 John Businge, a sanitation expert at Forever Sanitation Ug in Kampala, says some homeowners pay little attention to septic tank safety and maintenance, which poses a great risk to families or community members.
It is dangerous to drive vehicles over septic tanks, unless special reinforcement was made while building them. Others plant grass on top of the tanks to hide them completely.
This should also be done cautiously because it can affect the safety and cleanliness of the tank.
Consult your engineer before adding any load to the tank such as gravel, rocks, potted plants, a gazebo or flagstones. Planting trees close to the septic tank is risky because the roots can damage it, dismantling the entire plumbing and drainage systems.