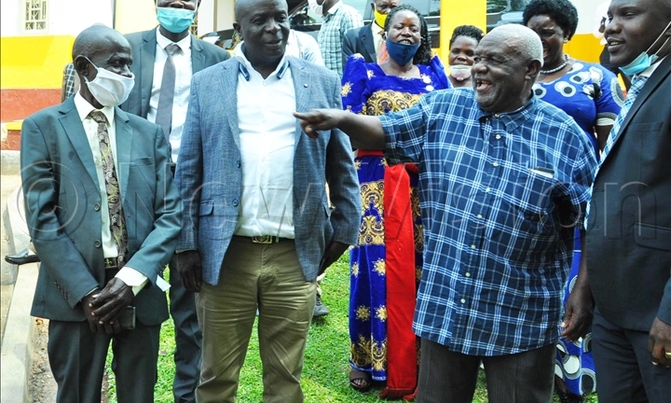 "Given the remaining limited time, prisoners and the people in the diaspora can only take part in the 2026 general elections."
Ugandans in the Diaspora will not vote in the forthcoming elections despite a court ruling instructing the Electoral Commission (EC) to ensure that the citizens exercise their constitutional right.
Senior Presidential Advisor on diaspora Affairs, Hajji Abbey Walusimbi, said it is too late for the electoral body to implement the court ruling which allowed the diaspora people to participate in the 2021 polls.
The High Court in Kampala recently ordered the EC to take all necessary steps to ensure that prisoners and people in the diaspora participate in the next presidential and parliamentary elections.
The decision by Justice Lydia Mugambe followed a successful petition filed by city lawyer Steven Kalali in which he accused the EC and Attorney General of sitting on prisoners' rights, as well as the rights of the diaspora people to vote while hiding behind the 1995 Constitution.
Walusimbi said there is no time to go through the processes of the voters' registration for both people in the diaspora and prisons. He said there are over 1m Ugandans living in different countries across the globe.
He explained that people living in the diaspora are spread in different countries, therefore organising an election to include them was not an easy plan since they do not even have national identity cards.
Walusimbi made the remarks at the National Resistance Movement (NRM), headquarters in Kyadondo, on Monday.
He said given the remaining limited time, his constituents (diaspora people) can only take part in the 2026 general elections.
"I advise the diaspora people to mobilise their friends and families back home to turn up in big numbers to cast their votes, otherwise it's impossible for the EC to go through the electoral cycle," Walusimbi explained.
Last week, the Deputy Chairperson, EC, Hajat Aisha Lubega, noted that whereas every Ugandan should have a chance to participate in elections, they needed to interrogate the recent judgment further to be able to give Ugandans exactly what they wanted.
"When we were updating the voters' register, we displayed it and put it into a process, how will the prisoners register, without any new legislation and go through that process?" she asked, saying the process was too long.
She said EC thinks it may not be applicable to take on prisoners and the people in the diaspora during this electoral cycle, and that they cannot go into those details.
She said the EC did not have the budget for all the logistics needed to organise such an election.
Walusimbi, a newly appointed presidential advisor on diaspora affairs, promised to engage the government, to address other issues such as land grabbing by scammers, which has caused many Ugandans in the diaspora to lose their land to fraudsters.
He explained that people in the diaspora are losing their property back home to land grabbers who exploit their absence to steal and encroach on their land.