Together with the ministry of water we have identified more water stressed areas in the district were we shall construct more irrigation schemes
KABAROLE|FARMIMG|IRRIGATION
Residents of Rwengaju sub-county in Kabarole district have embraced the use of the solar powered min irrigation scheme to improve crop production during the drought.

The Kicuna mini irrigation scheme, which was developed by the ministry of water and environment under the water for production project, has enhanced agricultural productivity of the area by supplying water to more than 50 acres of land in the area.

Paul Mbabazi, a resident of Rwengaju village, says that previously several farmers had abandoned agriculture due to the harsh weather which greatly affected their farm produce.

"Many farmers were incurring losses due to the prolonged drought that would affect our farm produce. But since the scheme was completed last year, we are able to cultivate throughout the whole year," Mbabazi said.

Lillian Kwesiima, another farmer, says that over 150 residents from the sub-county are benefiting from the scheme.

"We mainly cultivate vegetables, Irish potatoes and maize and we are optimistic that the development will enhance food security and household income for smallholder farmers in the area," Kwesiima says.

Kwesiime explains that giant solar panels have been installed and water has been constantly flowing in the farmer's gardens.


"The project is boasting agriculture in our area because previously, we had given up on farming since our crops would dry during the drought, but currently we have constant water supply in our gardens," Kwesiima says.


Richard Rwabuhinga, the Kabarole district LCV chairperson says they are planning construct more mini solar powered irrigation schemes to enhance climate change adaptation of smallholder farmers as rainfall becomes more erratic every year.

"Together with the ministry of water we have identified more water stressed areas in the district were we shall construct more irrigation schemes because we have realized that many farmers were incurring losses as a result of drought," Rwabuhinga says.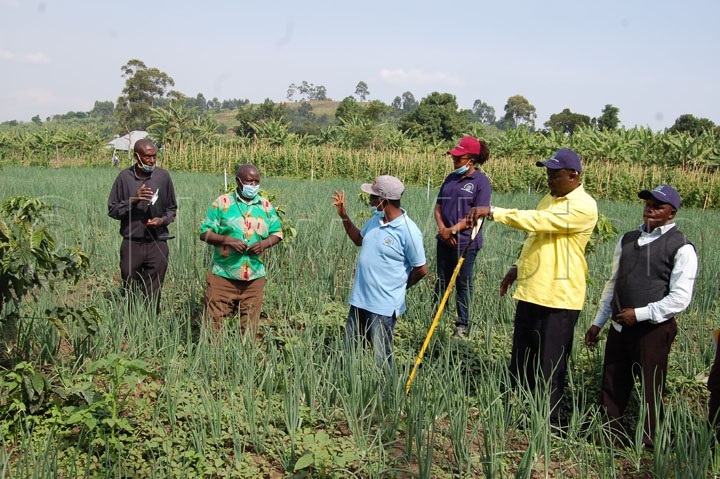 Rwabuhinga said that the ministry of water had also worked on the Masongora mini irrigation facility which had been abandoned in the bush and its currently operating.

"The Masongora irrigation facility has been worked on and currently farmers have water in their gardens a new water pump was procured by the ministry and has been installed.

Rwabuhinga says that recently a prolonged drought hit farmers in Kabende sub-county and led to the death of a child after facing starvation for several days.

Bruno Basude the Kabarole district water officer says that they are working with the local residents who are benefiting from the two schemes of Masongora and Kicuna in Rwenganju to maintain them in good conditions.

Ministry of water inventions

Eng. John Twinomujuni, the assistant commissioner for water for production in the ministry of water, says that government had embarked on the construction of small irrigation schemes with advanced technology as one way of improving production.

"The government has embarked on a campaign to promote small scale irrigation schemes to mitigate effects of prolonged drought and climate change on farmers and we have so far constructed 77 schemes in different parts of the country and 55 others are under construction," Twinomujuni says.

Eng. Catherine Kemigisha, the regional manager in charge of center west based at Mbarara regional office, says all the min irrigation schemes powered by solar energy are also used as demonstration sites for farmers.


"We have agronomists at all the sites who are training the farmers in best farming practices so that our farmers can be able to get high quality yields that will improve on their income earning," Kemigisha says.


Kemigisha is optimistic that the use of irrigation schemes will help the fight poverty and also improve on the fertility of the soils.

Kemigisha says that farmers have been recording huge losses during dry seasons leading to food insecurity.


What residents say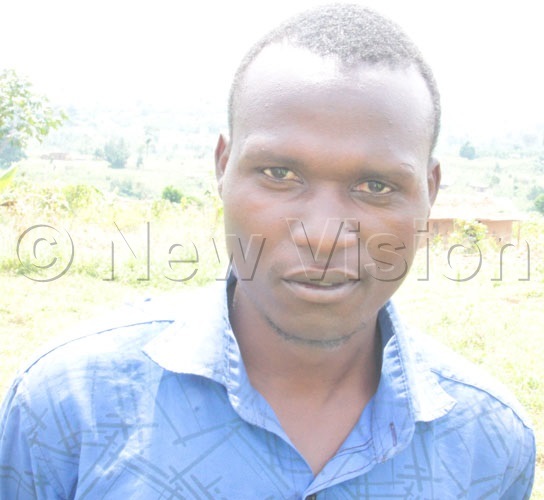 John Tumwesigye a resident of Kicuna in Rwengaju
Currently we are producing tomatoes throughout the whole year because of the availability of water in our gardens. But the scheme should be expanded so that other farmers can benefit.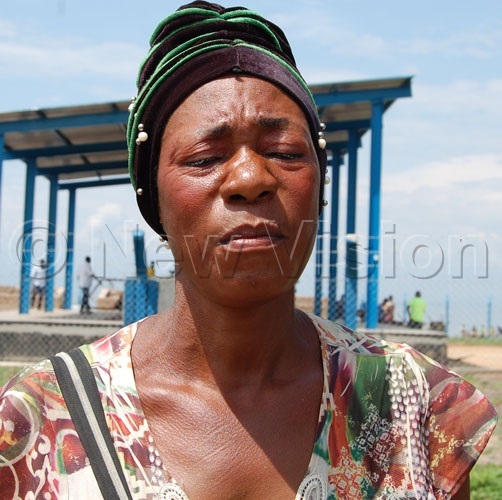 Julia Ahaisibwe
We have been trained on how to manage our gardens and a lot of improvement has been achieved and our gardens also act as demonstration sites for other farmers to come and learn.