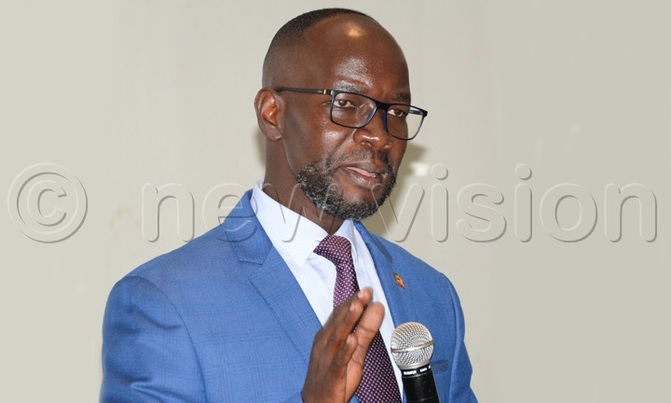 This is a requirement as per Regulation 16 of the NCS regulations 2014
National sports associations, federations, and or unions registered with the National Council of Sports (NCS) have been reminded to submit to council their sources of funding as required by the law.
Those that will fail to submit to NCS a statement of all their sources of funding including donations and grants, within the next 14 working days (starting July 9), not only risk missing out on government funding this financial year, but also the withdrawal of recognition by NCS.
Last Thursday, the Minister of State for Sports Hamson Obua wrote to the NCS chairman asking him to ensure compliance for declaration of budget revenue and expenditure by registered national sports associations.
This is a requirement as per Regulation 16 of the NCS regulations 2014.
"Furthermore, as required by section 3 (2) (h) of the National Council of Sports Act and Regulations, any of the 51 registered and recognized sports federations/associations/unions that fails to comply with these statutory requirements run the risk of not being funded by the government through NCS in this financial year and withdraw of recognition," the letter reads in part.
Earlier this year, the minister said analyzing the funding policy for the 51 sports associations will be one of the key issues that the new NCS board, he announced will tackle first after their inauguration.
He also called on them to ensure transparency and accountability on top of collective responsibility and advised them to follow the chain of command as they try to solve their grievances.
The associations on their part enlightened the minister on the most pressing needs that range from funding and or the lack of it to tax exemption and much more.
Some associations questioned the criteria used for the distribution of government funds to the various associations asking the minister to look into the parameters used and asked the government to help in funding some of the associations' activities on top of those organised by the federation.
Others wanted full funding from the government for their activities arguing that it would be difficult for associations to attract corporate sponsorship without running activities while the rest want the government to immediately develop the different sports infrastructure like the indoor stadium and a national aquatic center.