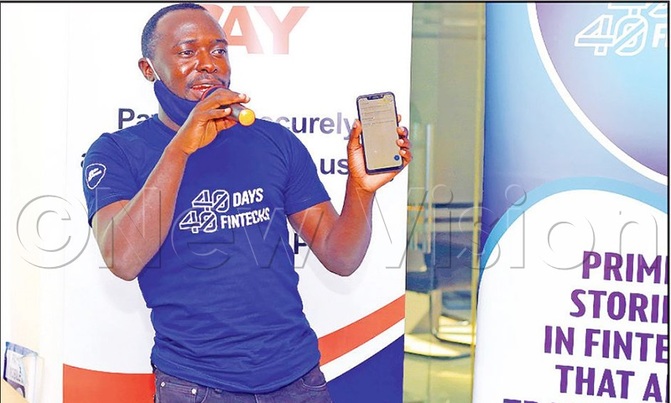 While economies are increasingly becoming globalised, businesses and consumers progressively adopting online sales and shopping, Uganda and other African countries are still constrained. Why and how can this problem be solved?
BUSINESS
Although economies are increasingly becoming globalised and e-commerce progressively being adopted, high transactional costs still present a big obstacle, especially across different service providers.

Financial inclusion experts blame the high transactional fees on the high risks involved, especially across networks, among other reasons, which they said is hampering the growth of e-commerce and service delivery. It is also constraining financial inclusion.

The experts, however, indicate that the remedy for this lies in lowering the cost of transactions to make financial services, including credit, savings and risk mitigation products more accessible.

According to them, adopting open source systems that allow for interoperability, holds the answer. Nathan Were, an expert, says open source systems limit restrictions, thus allow different platforms to connect to one another, reducing integration costs.

"The biggest challenge is that when you have closed systems, it limits people who can connect to them, but once they are open platforms, more providers can connect 'Ibis does not only lower integration costs significantly, but also fosters innovation," Were said.

EFFORTS

It is estimated that only about 43% of people in sub-Saharan Africa are financially included. The figure is, however, slightly higher in Uganda.

The 2018 FinScope survey put Uganda's financial inclusion (formal and informal) at78%.

To support Africa in its interoperability efforts, Open Source Community players, including HiPipo, Modusbox, Crosslake and Mojaloop Foundation, have embarked on a journey to equip financial technology companies (FinTechs) across the continent with interoperability skills using the Mojaloop software.

They have been running a 40-days- 40-fintechs projects, where 40 fintechs were engaged and equipped with interoperability skills, using Mojaloop, a switching platform with a centralised service that brings together digital financial service providers.

With this platform, one only needs to make a single connection into the platform to access services of any service provider in the loop at a low cost.

The project has been running for 40 days. It is hoped that it will enable fintechs to innovate solutions that facilitate cross-network financial transactions at minimal risks to enhance access to financial services.

The participating fintechs expressed optimism over the project, saying it will unlock opportunities.

Ronald Azairwe, from Pegasus Technologies, said the concept will put an end to working in silos.

"You find that someone has a bank and a mobile wallet but is only able to move money from his bank to mobile wallet. As long as they cannot move that money to another person who has an account in a different bank or a different mobile wallet, beyond the concept of just person-to-person, the limitations will always remain, "Azairwe said.

He noted that the concept will enable payments from a mobile wallet to another from a different network for goods and services cost-effectively. According to Azairwe, the concept also holds huge potential for the young generation because they would be able to plugin into some of the big institutions that, for long, have held their Application Programming Interface (APIs) privately or given them to just a few companies.

Open APIs allow different financial institutions to be able to collaborate over a larger network would in tum grow digital transactions over the coming years, he noted.

SAFETY

The Craft Silicon Uganda Team Leader, John Baptist Ochieng, noted that while Mojaloop is a good solution, more effort must be put towards ensuring that it guarantees safety of end-users' money.

"Mojaloop will help some businesses and entities that want to connect to several platforms to go through it. My only concern would be around the safety of open source software for financial services," he said.

Were concured, saying the more open the platform is, the more susceptible to risk and can have significant implications on data privacy and safety of peoples' money. But he said this calls for tighter controls to monitor and limit the potential risks that might arise on the platform.

He said this calls for tighter controls to monitor and limit the potential risks that might arise on the platform.

According to Were, while the National Payment Systems Act, 2019 would help, the onus is on the platforms to protect their users.

The HiPipo chief executive officer, Innocent Kawooya, said an open-source software would help fintechs create interoperable payment solutions to enhance financial inclusion and create one ecosystem that will benefit everyone.

"Part of our experienced people in Application Programme Interfaces (APIs) will guide you and help you to integrate with Mobile Network Operators and banks, but importantly, because you have work in progress, one of the things that we will do to help is to think together, discuss and understand the solution and be able to share our advise to guide you," he said.

According to Kawooya, digital inclusion is very important if any country, especially in Africa, is to achieve financial inclusion.

"One of the important element for us to consider in the digital transformation story is understanding the entire story that before you have digital inclusion, you will never get anyone to achieve financial inclusion in this age and time."