"I don't attack people or undermine them. However, when I run for a political office, I am usually the only candidate. It's not because of the weakness of the people, but because of my strength," Oulanyah, who is a lawyer, said.
2021 | POLLS| ELECTIONS
The battle lines between the National Resistance Movement (NRM) and the Opposition are being drawn for the 2021 general election, which is just months away. In many constituencies, incumbent Members of Parliament are worried about those who have made their intentions to replace them public.
In our ongoing daily series of analyses and examining aspirants, as well as issues that are likely to influence voter choices, Umaru Kashaka and Dennis Ojwee look at Omoro constituency in Omoro district, where three people are gearing up for a spirited fight with the incumbent, also Deputy Speaker of Parliament, Jacob Oulanyah.Before a nationwide lockdown was imposed, to slow the spread of coronavirus, the 2021 race for Omoro constituency MP seat was shaping up to be quite an engaging one.
It had so far attracted three people, including incumbent Oulanyah, Gulu district Eng. Andrew Olal Obong and his Gulu municipal counterpart engineer Terrence Odonga.
It was also rumoured that former contestant Simon Toolit Akecha of the Forum for Democratic Change (FDC) was eyeing the seat. Toolit, who is the former Omoro County MP, from 2006 to 2011, is the Gulu district FDC chairperson.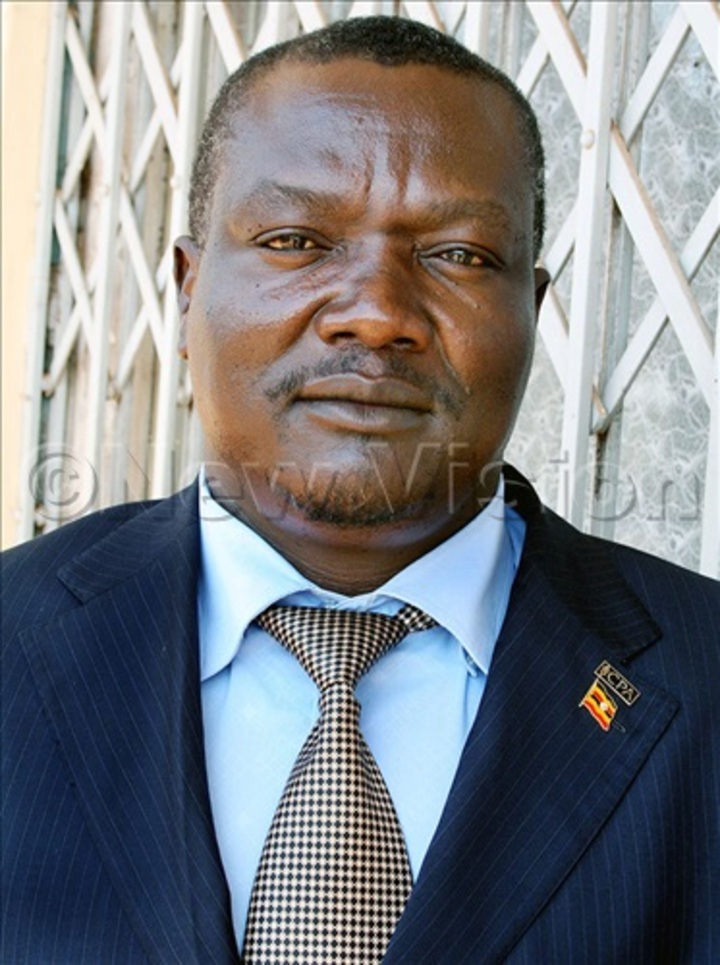 He lost to Oulanyah in the 2011 and 2016 parliamentary elections, but his close associates say he has recovered from his losses and is determined to give Oulanyah more than a bloody nose in the forthcoming elections.
He was, however, not available to comment. After losing the 2016 polls, Toolit unsuccessfully dragged Oulanyah to the High Court on grounds that the Deputy Speaker rigged the elections. Oulanyah contested on the NRM ticket and garnered 8,218.
His closest rival, Toolit, polled 6,823.
JACOB OULANYAH
Oulanyah, 55, was a member of the Uganda People's Congress until 2006, when he crossed to NRM. He knows he needs to win this race if he is to either maintain his post of Deputy Speaker or climb higher in the political horizons of the country.
Observers say over the last few months, he has intensified his presence in the area. He has been attending functions and donating generously when there is a need.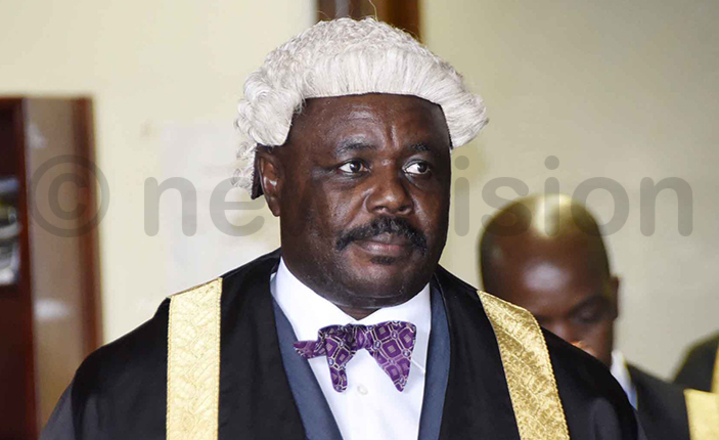 He told Saturday Vision that his strength lies in the people who appreciate his work, besides being generous and articulate.
"I don't attack people or undermine them. However, when I run for a political office, I am usually the only candidate. It's not because of the weakness of the people, but because of my strength," Oulanyah, who is a lawyer, said.
He said he was confident that he would retain his seat due to his record of service to the people.
"I know I have done a good job in Omoro. We have supported communities in all aspects, such as health, agriculture and education," he said.
"For instance, I built a primary school in Odek sub-county. We also have 170 students, from poor backgrounds, under our care in schools, like Seroma Christian High School and St Lawrence Schools and colleges," he said.
In health, Oulanyah said they were upgrading some health centres, like Acet Health Centre II.
As part of Dano Pa Dano Foundation Initiative, he distributed mama kits and other medical equipment to Lalogi Health Centre IV, to promote maternal health. He also stationed an ambulance at Lalogi Health Centre IV that is offering emergency services to the population of 133,000 people in the district.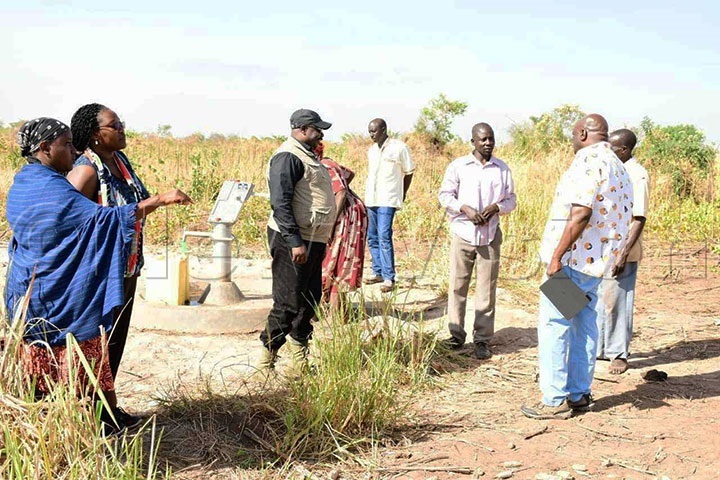 It is the only ambulance in the district.
"Last year, I donated 30 hospital beds and mattresses, four delivery beds, 30 blankets and 30 pairs of bedsheets to this health centre," he said.
He also supported residents of Lalogi, who had to walk long distances to fetch water, by constructing a borehole to bridge the gap. He has also been supporting religious institutions in the area, by building St Mark Church of Uganda. It is a modern 500-seater church located in Lalogi.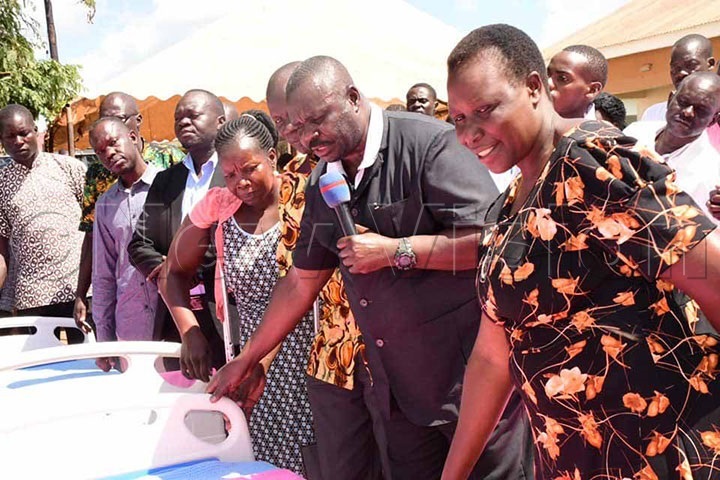 RIVALS NOT SLEEPING
However, Oulanyah's rivals have not been sleeping either. Olal Obong, who could be the main challenger, believes he has gained enough political clout to unseat him. He will tussle it out with him in the NRM primaries slated for between August and October.
Obong has intensified preparations for parliament in earnest and never spares a moment to inform voters of his intentions whenever he gets a chance to appear on radio talk shows.
"I have worked in government for 21 years. I rose from a civil engineer up to the level of assistant commissioner (district engineer) now. I have supported many government and donor progarmmes and I feel it is a right time for me to lead my people," he said. He told Saturday Vision that he decided to contest against a backdrop of deteriorating state of social services in the constituency.
"I have decided to contest because, since 1986 I have not seen a change in service delivery.
Once elected, Obong promised to set up projects that will eradicate poverty.
"The people are poor and they can't take care of their medical expenses. They are unable to take their children to school. How do you stay in a village where your family members are the only ones who are learned and exposed? This is because the leaders are not mobilising people for development," he said.
Asked if he was not worried about the invincibility of his opponent, being such a high profile person, Obong said the people's power is supreme.
"You may have money, but power belongs to the people and they are the ones to decide. You have seen many strong politicians who have lost elections because they can't account for their leadership. Leadership is not in a seat, it is how you mobilise your people for development," he said.
He added that he has worked with the Government to deliver services to the people and they are aware.
"Imagine if I was already in that seat, I would do more. I have done a lot in planning for infrastructure, as well as in the water, roads and education sectors, and that is why I am popular. I am a technical adviser to the Government on infrastructure," he said.
He noted that there are many things that he has done at a personal level, but refused to blow his own trumpet.
"I support my community and work with both the religious and cultural institutions. Oulanyah has done his part. He has been in the seat for 15 years. We are the people who have supported him, but there are gaps in his leadership," he added.
OLAL OBONG
Odonga, who is planning to contest as an independent, also said Oulanyah has not lived up to expectations.
"When someone is leading well, nobody can rise to challenge him. However, if you see problems, then people will come in to fill the gap. That is why we are here," he said.
The district has 303km of roads and another 502km of community access roads. The main road for business and movement in Omoro is the Gulu-Moroto road, which is currently in a poor state.
Odek and Awere bridges on this road are nearly collapsing, yet they are used for business and transportation of goods.
President Yoweri Museveni assured the people of Omoro last year that the road to Moroto was programmed for construction.
Omoro constituency was carved out of Gulu district in September 2015, when Omoro County became a district. The other constituency that was created in Omoro district, which is found in the Acholi sub-region of northern Uganda, is Tochi. In the 2016 elections, Omoro constituency had 31,773 registered voters and 332 polling stations.
According to the 2014 Census, crop production is the major economic activity in the entire district, employing about 95% of the population. The crops grown are mainly maize, sim-sim, cassava and millet.
And 48% of youth in the district is neither in school nor working. Illiteracy among 10-30 years olds stands at 56%. In addition, latrine coverage is low at 39% and access to safe water is at only 53% in the district.
In 2018, teenage pregnancy rate in the district was higher than the national average and stood at 28%.
Analysts say the poor health conditions are mainly due to high poverty levels in the district and the high disease burden in the area is due to malaria, which is rampant and stood at 41% in 2018.