The National Environment Management Authority (NEMA) plans to draft regulations that will guide the environmental release of genetically modified organisms.
Under the revised Act of 2019, NEMA was given the mandate to regulate GMOs in the environment although the regulations were not made, until the Genetic Engineering Regulatory Act (GERA) that is before parliament is passed into law to give details on the regulatory process.

This was revealed by the executive director NEMA, Dr.Tom Okurut during a meeting organised by the Science Foundation for Livelihoods and Development (SCIFODE) at a monthly media bio cafe, on NEMA Act 2019 emerging regulations and guidelines on Wednesday.

"In the absence of a specific law for GMO regulation, we should move to draft regulations and guidelines, we didn't want to go first, now that it has stayed, we cannot delay, we must start because GMOs are already with us," said Okurut.

To ensure that the process takes shape, Okurut said they're in talks stakeholders such as the Ministry of Science Technology and Innovations (MOSTI), Uganda National Council for Science and Technology (UNCST), researchers among others to secure funding for the process.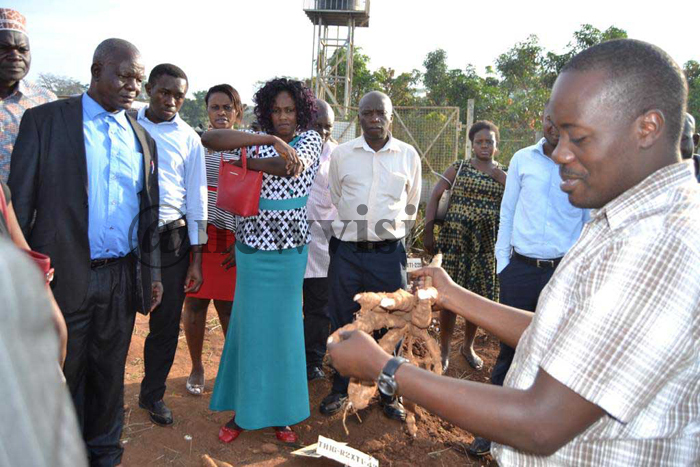 According to Okurut, the NEMA Act 1995 had omissions especially on aspects such as oil and gas industry waste, electronic waste, and management of GMOs.

He, however, adds that these have since been catered for in the amended act of 2019, apart from the aspect of GMOs that we are supposed to make laws that will regulate it. But for NEMA to make the regulations, they had to wait for the GERA bill to be passed into law, an issue which is not yielding results.

"There are still pseudo scientists peddling lies about the technology without taking time to understand the basic science used by researchers in developing these products and we need the law to regulate the use, entry, consumption of all products from GMOs," Okurut said.

Okurut was backed by the director of regulation and biosafety at the Ministry of Science Technology and Innovations, Dr.James Kasigwa who seconded NEMA to use the amended act and regulate GMOs.

"Since we don't have a dedicated law, we can make use of NEMA act to have a stop-gap, issues of GMOs are real. Kenya now plants genetically modified cotton, they are about to release cassava and our borders are porous, what is in Kenya, will find its way into Uganda. Let us leverage any provisions in NEMA to have anything workable to put in place a regulatory framework," added Kasigwa.

Dr. Kasigwa noted that MOSTI is willing to cooperate with NEMA to ensure that a regulatory framework is in place

Currently, the agriculture sector is faced with the challenge of pests and diseases and climate change which are threatening many crops like bananas devastated by the bacterial wilt, Maize production suffers from drought-related insect pests among others.

"Fortunately many of these have been addressed through biotechnology and are in research fields waiting for regulation to be availed to the farming community to improve our productivity and competitiveness," added Isaac Ongu, the executive director of Scifode.