The party says the proposed scientific election only favours the party in power because they have all capacity to reach voters.
POLITICS ELECTIONS
KAMPALA - The People's Progressive Party (PPP) has called for the extension of the 2021 general election to ensure a free, fair and credible exercise.

The party says the proposed scientific election only favours the party in power because they have all capacity to reach voters.

"It is easy for the incumbent to reach voters through the state-owned broadcasting entities which the opposition does not have. This leaves the opposition and independent candidates in a dilemma. We need a levelled ground where all candidates can reach their people," the party's spokesperson, Sadam Gayira noted.

While addressing journalists at the party headquarters in Ntinda, a Kampala suburb last Friday, Gayira said all candidates cannot afford to pay for space on TVs and radios to reach their voters because of the cost.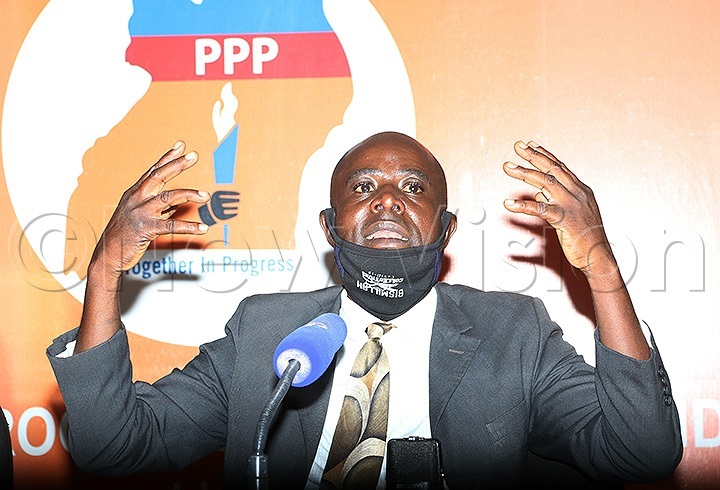 He further noted that; even where the government decides to pay for space for all candidates, it won't be possible.

"How will they divide space to ensure all candidates (presidential candidates, MPs, district chairpersons and others) benefit?" he wondered.

Gayira, who is also the national vice-chairperson of the party, noted that the scientific method of campaigning will only disenfranchise the rights of other candidates and voters.

"Even People with Disabilities especially those with a hearing impairment and the blind among others have not been catered for," he added.

Gayira noted that statistics indicate that only 2.5million people subscribe to social media, questioning how other voters will access their candidates and information.

"Social media cannot either be relied on because in 2016 elections, the system jammed and all Ugandans could not access any information. Up to now, we do not know the cause and those responsible," he added.

He stressed that even the institutions where the candidates' education papers are supposed to be verified are still closed.

Gayira also wondered how the parties will hold their primaries using scientific methods to select their flag bearers who will be presented to EC.

He noted that if the condition is unfavourable for holding a free, fair and credible election, Government should use Article 110, to declare a state of emergency and make an extension for the election. He said instead of the proposed extension of six months for preparation of political parties, the government should instead extend the whole election until when the situation is favourable.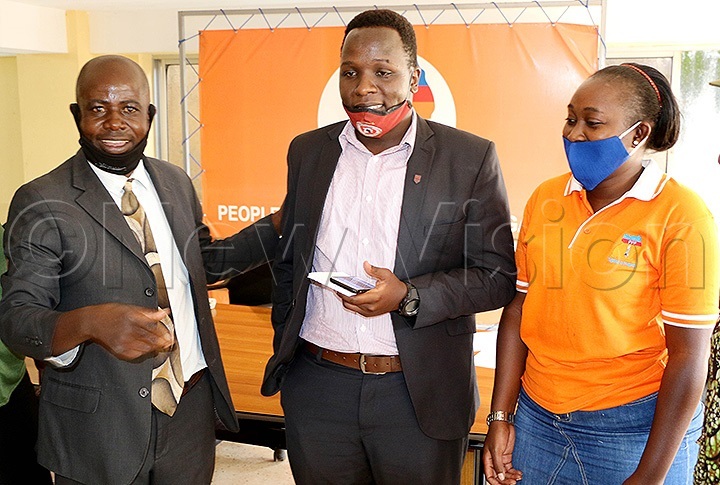 Gayira said holding a scientific election will be wasting the taxpayers' money.

"With the many inconsistencies in the new proposed system of election, the whole exercise is most likely to be protested in courts of law. We are likely to see more election cases than before in history," he added.

In talks with other parties

Gayira said the party leadership has also started discussing on whether to field a presidential candidate or not.

"If we don't front a candidate, we shall join other likeminded Ugandans. Our teams are already in talks with People Power, Forum for Democratic Change (FDC) and Democratic Party (DP). We also had talks with Lt Gen. Henry Tumukunde. We are committed to democracy and good governance," he said.

The party's Youth League Chairperson, Lynnet Nanyonjo also wondered how people will be reached in remote districts, where the radio frequency is very poor.

"Why are they even bringing these radios and Tvs at this time when in the time of elections? This is a clear strategy for the NRM," she said.

Nanyonjo stressed that campaigns should be extended to prepare better. "Ugandans also need to be sensitized on the scientific election to understand how it works," she added.