As the election fever for 2021 gains momentum, incumbent MPs in many constituencies are worried about those who have made their intentions to replace them public. In our ongoing weekly series of analyses, examining the aspirants and the issues that are likely to influence voter choices, Umaru Kashaka looks at the race for Nakifuma County MP seat in Mukono district.
ELECTIONS| PARLIAMENT| POLITICS
With seasoned actor Patrick Mujuuka aka Patriko and city businessman Fred Ssimbwa flexing their muscles, Nakifuma County MP Robert Kafeero Ssekitoleko will have to tighten his seatbelt for a hot 2021 race.
That race might also set the ground for a clash between Mujuuka and Ssimbwa, who have been hanging around Kyadondo East MP Robert Kyagulanyi aka Bobi Wine in anticipation of his patronage.
That will seemingly complicate the choice for Bobi Wine, the People Power pressure group leader, who has emerged as a kingmaker in Ugandan politics.
Nakifuma is one of the constituencies in Mukono district dominated by the National Resistance Movement (NRM) supporters, but the People Power movement is threatening the ruling party's reign.
The National Population and Housing Census 2014 showed that Nakifuma had a population of 195,476 people, most of them engaging in farming.
It also showed that many families in the constituency had insufficient access to social services such as education, good roads, clean water and electricity.
Poverty levels are high in the area and among the issues causing it are bad roads, which are a nightmare for travellers.
They become impassable when it rains and so people cannot transport their agricultural produce such as coffee easily.
In early December last year, floods swept away Nkoko bridge, paralysing transport between Kayunga and Mukono districts.
The 15km bridge is located on River Ssezibwa between Kasawo and Ntunda sub-counties on the Kyabazaala-Kabimbiri road. Residents decided to construct a makeshift bridge on the river as they wait for assistance from the Government.
However, they say it has now turned into a death trap.
Besides Mujuuka, Ssekitoleko and Ssimbwa, the other aspirants include Jackson Ntwatwa, a Kampala-based lawyer, and Zuliya Nakapanka, a former journalist with Radio Simba.
MAIN BATTLE
The main battle is expected to pit Ssekitoleko, against Ssimbwa and Mujuuka, who have strong name recognition in the area.
Ssekitoleko, who became the talk of the nation in September 2016 because of the controversy his Bill to amend the Constitution had generated, is confident of retaining the seat due to his record of service to the people.
"The work of an MP is not to construct roads or provide medicines in hospital, but to make sure money has been appropriated towards those services. Have you ever heard of a single year when Mukono district missed to get money for roads, hospitals or water? We have always appropriated up to sh45b," he told Sunday Vision.
"In my opinion, I have played my part as an MP. As if that is not enough, I have gone beyond my mandate and lobbied for additional resources to construct more roads in the district. I have been able to do this by working directly with the works ministry through interconnectivity programme," he said.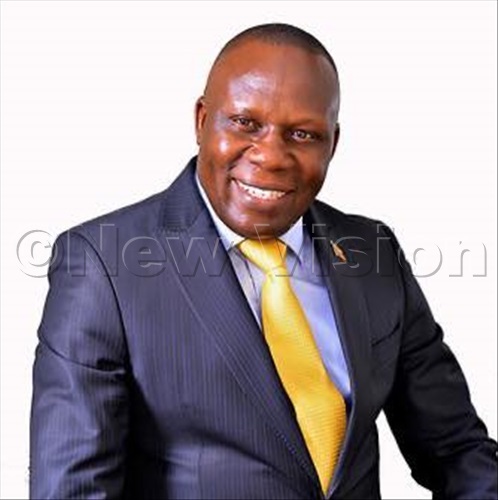 Ssekitoleko said in this ending financial year they did 65km of murram road.
"I have also lobbied for 178km of power transmission lines which are currently being constructed. I promised my people that I will lobby four things this year — roads, electricity, water and health facilities.
I have done excellently in the first three, but I have not done so much in health because I know up to now some health centres do not even have drugs," he said.
The incumbent argued that drugs come from National Medical Stores to Mukono, where they are allegedly stolen.
"So, I have already set up the constituency health task force to follow up on where our drugs get lost.
I have received information that there are shrewd guys in Mukono who send empty boxes of drugs to our health centres in Nakifuma.
The fight against corruption is not the job of an individual, but a collective responsibility," he said.
Ssekitoleko built his political clout during his first term as the vice-chairperson of the parliamentary committee on science and technology.
HIS OPPONENTS FAULT HIM
But his opponents say Ssekitoleko has not helped address the needs of the people in the constituency. Mujuuka, who is best known for his comic appearances in theatre, television adverts and on radio, said there are many problems in Nakifuma that Ssekitoleko has failed to address for the last 10 years.
"We need new energy to bring services to the people. The youth need to be assisted and we need people with networks. I am going to stand as an independent under People Power," he said.
He accused Ssekitoleko of superintending over gradual malaise of service delivery in the constituency.
"There is need to make some noise about the hospitals which have no medicines, the bad roads and the alarmingly high unemployment. When you do not make noise, there cannot be action. That is why I am presenting myself. The good thing is that talking is not my problem," Mujuuka, one of Uganda's most recognisable stage actors, said.
"An artiste is the best person to be in that Parliament because we carry out a lot of research. We understand the needs of the people well," he added.
Mujuuka has used CBS FM, a Mengo-owned mouthpiece, to market himself.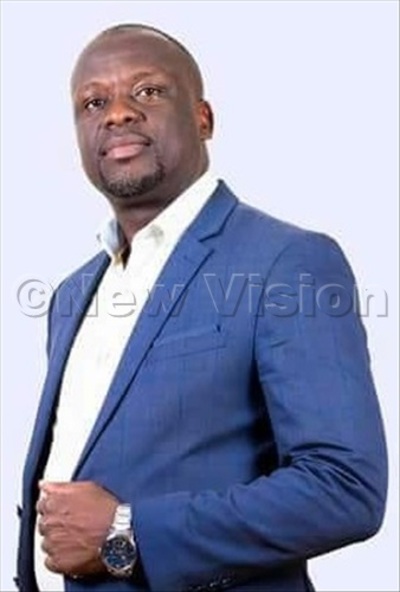 His rich Luganda as articulated during his radio programmes has given him priceless publicity and assisted him to gain popularity.
To prepare the ground and sway voters to his side, he organised free health camps, youth football competitions and repaired boreholes in sub-counties such as Kimenyedde.
"I have also mobilised women groups in subcounties such as Kasawo and Namuganga to fight poverty. I also donated sound systems with loudspeakers and microphones to six mosques in Kasawo and Namuganga," he said.
In May 2019, Mujuuka took Bobi Wine to address residents of Nakifuma during a closing ceremony for a youth soccer tournament at Gonve playgrounds, which he (Mujuuka) organised.
SSIMBWA MOST POPULAR
However, local observers say Ssimbwa is more appealing among the electorate and would win if the elections were held today.
He was nicknamed Awakula Ennume by the constituents who derived it from a Luganda saying, which loosely means there cannot be one bull in a kraal.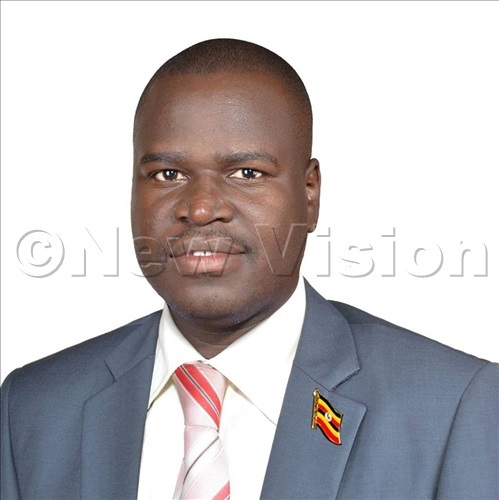 Ssimbwa has been appearing at a number of public functions with Bobi Wine.
The 40-year-old city trader promises effective representation for the people of Nakifuma.
"I want to make sure the voice of the people of Nakifuma is loud in Parliament. I do not want to become another 'yes man' in that House," he said.
Ssimbwa has been doing his best towards the development of Nakifuma through his foundation.
He has been supporting schools in the area such as Kikube Primary School and Nakaswa Church of Uganda Primary School in Kasawo sub-county.
At Kikube Primary School, he donated iron sheets and helped to re-roof its buildings, while at Nakaswa he helped to connect to electricity.
"My foundation has also given full or half bursaries to needy students in schools such as Nakifuma High School. We also drilled boreholes and repaired those which broke down," he said.
Ssimbwa also initiated sports clubs in the area and donated trophies.
He told Sunday Vision that unlike Ssekitoleko and Mujuuka who came from Kampala to villages to seek votes, he has been with voters all along.
"I am the only aspirant who was born and raised in Nakifuma, so I know this area like the back of my hand," Ssimbwa said.