The pandemic has killed at least 545,414 people worldwide since it surfaced in China late last year.
PANDEMIC

Here are the latest developments in the coronavirus crisis:

US passes three million case mark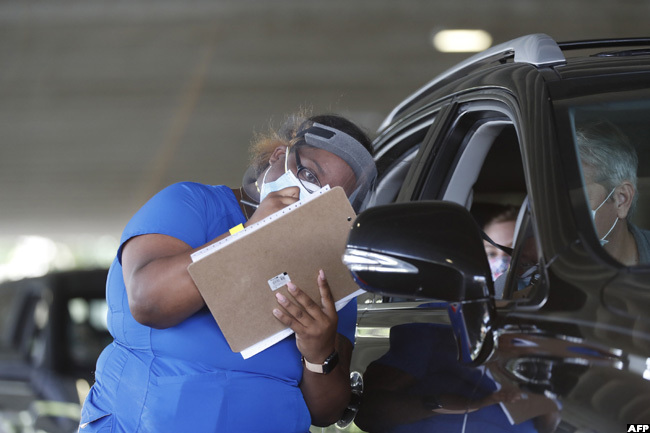 The United States passes the milestone of three million confirmed cases.

The coronavirus is surging in several southern hotspots including Texas, Florida, Louisiana and Arizona, while it has almost entirely receded from its former epicentre in New York and the north-east.

The pandemic has killed at least 545,414 people worldwide since it surfaced in China late last year, according to an AFP tally at 1900 GMT on Wednesday based on official sources.

The United States is the hardest-hit country with 131,857 deaths. It is followed by Brazil with 66,741, Britain with 44,517, Italy with 34,914 and Mexico with 32,014 fatalities.

US WHO setback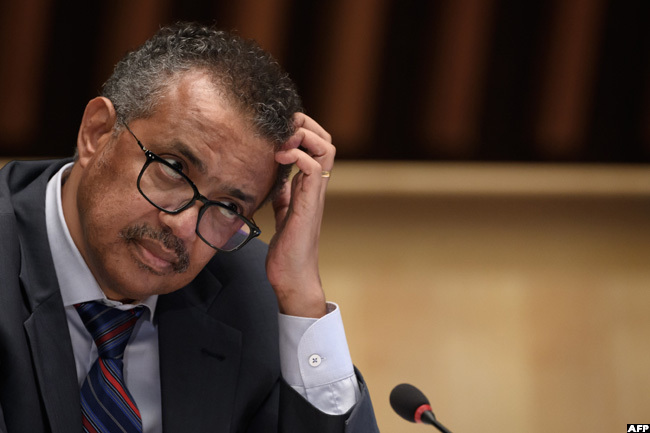 The withdrawal of the United States from the World Health Organization is a "setback for global cooperation", all the more devastating at a time when international action is needed to fight the coronavirus pandemic, Germany says.

"The global infection trend shows us that more international cooperation is needed to fight the pandemic and not less cooperation," says the German government spokeswoman.

Top universities sue Trump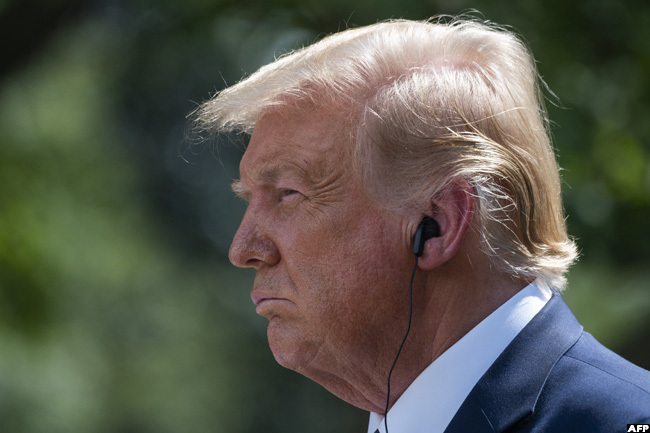 Harvard and MIT take legal action to block an order by President Donald Trump's administration threatening the visas of foreign students whose entire courses have moved online because of the coronavirus pandemic.

The universities' lawsuit is in response to an announcement Monday by the US Immigration and Custom Enforcement (ICE) that the affected students must leave the country or transfer to a school offering in-person tuition.

Uncertainty over Serbian curfew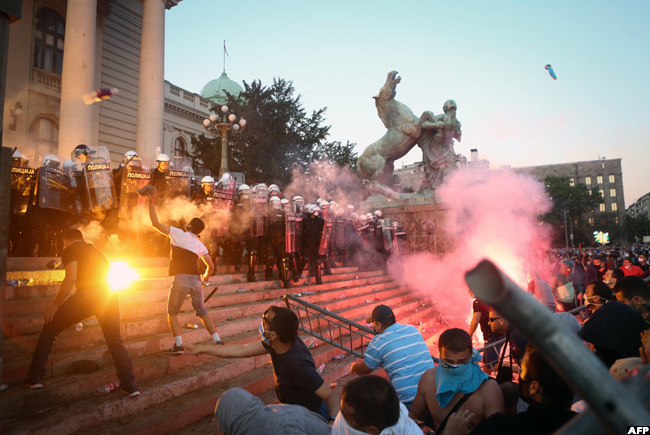 Serbia's president says that a weekend curfew to combat a resurgence of coronavirus infections might be scrapped after the measure sparked angry protests that ended in clashes with police, injuring dozens.

In a televised address President Aleksandar Vucic says the "crisis team seems to think that there should be no curfew" and that it would "decide tomorrow".

United Airlines to slash jobs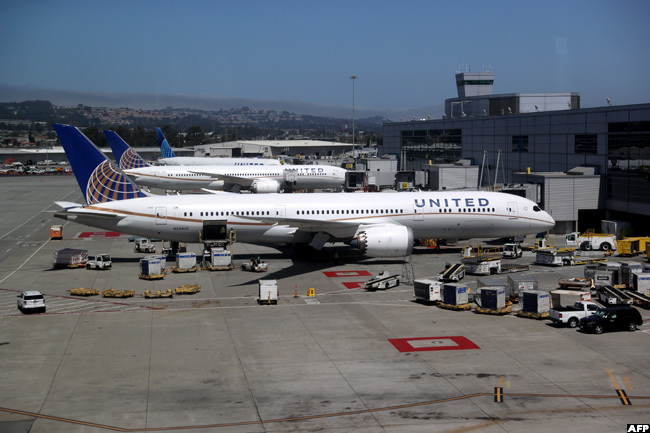 United Airlines warns it could lay off as many as 36,000 workers on October 1 as the US carrier fights for survival amid the coronavirus crisis.