He said when he could not take it anymore; he went back to the clinic. To his shock, it was no longer there. When he asked around, he was told the clinic had been relocated.
Health
Life will never be the same for 30-year-old taxi driver Robert Ntege. What started as an itch on the right eye left his eyeball popped out.

In early April, when his eye started itching, he sought counsel from his mother who advised him to see an eye specialist in Entebbe.

"The irritation and the itching in the eye wouldn't stop. I felt like the eye wanted to pop out," Ntege narrates.

He has been staying with his mother in Nangombe village in Wakiso district since the lockdown started. When it (lockdown) was imposed, Ntege failed to get a means of transport from the village to the hospital.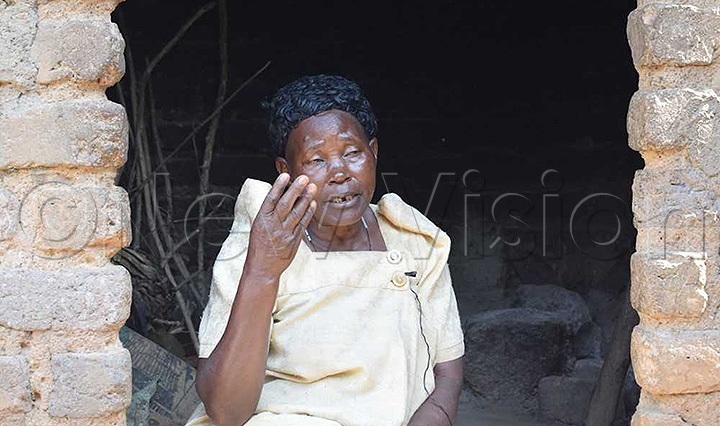 He decided to visit a local clinic in the area for medication as he waited for the lockdown to ease.

"I was given powder-like medicine to put in the eye. After using it, the pain instead worsened. I went back to the clinic and I was given two injections all in vain. My eyeball popped out and the pain was unbearable. I felt like my skull was about to crack," he narrates in pain.

He said when he could not take it anymore; he went back to the clinic. To his shock, it was no longer there. When he asked around, he was told the clinic had been relocated.

When the lockdown was eased, Robert Kiggundu the Board Chairperson Uganda Red Cross Society came to his aid. He had heard about Ntege's plight from a neighbour.

He took him to Progress medical clinic on June 16, where he got some medication to minimize the pain.

Upon examination, a doctor at the clinic informed Ntege that he had lost sight on the affected eye and needed urgent surgery to avoid further complications.

"The doctors told me my condition might have resulted from the medicine I got from the clinic I had gone to earlier. They advised me to go to Mulago for proper diagnosis," he said.

More than two weeks have passed but Ntege hasn't gone to the hospital.

He doesn't have the money, he last worked before the lockdown was imposed. He now depends on his mother, sister and his wife.

He is a father of three and before he fell ill, he was the sole breadwinner of the family. Now he can barely do anything and his family has no capacity to support him.

With tears running down his cheeks, Ntege asks for help to go to Mulago Hospital. He wants to get back on his feet before it is too late.

According to Dr Mohammad Senyonga Sendege the owner of Progress medical clinic, Ntege's condition needs to been addressed urgently.

He has referred him to Mulago National Referral Hospital for specialist help.
"In the clinic where he went, he was injected and capsules applied in his eyes. This could have made his condition worse, the inner structure of his eye started coming out and of course, tears kept on flowing," the doctor said.

"When I examined his eye, it couldn't see any more, other germs had set in. He needs to be taken to the hospital for further examination and a scan to see if he has a tumour that could be forcing the eye to pop out. He might also need an artificial eye," he suggested.

The doctor gave Ntege some antibiotics and some other medicines to reduce the pain and also to keep the germs away.

Ntege's mother, Dezilanta Nantongo, who takes care of him says the situation at hand is very hard for them. In order to get some money to sustain them, she has to sell coffee beans.

"I have lost hope, I don't know where we will get the money for my son's treatment," she told New Vision.
She appeals to good Samaritans to come and help them out of the dire situation.

Kiggundu said Ntege wouldn't be in a dire situation he is in today if it was not for the lockdown, he would have gotten access to the hospital.

"Because of the lockdown, there was no means of transport therefore, he remained home patiently waiting for the lockdown to ease yet the condition was worsening," he said.

Kiggundu appealed to government to construct health facilities, provide ambulances and qualified medical workers in hard to reach areas.