ECD exposes children to skills such as socializing, communicating, reading and writing skills
Education
Parents should not disregard taking children to kindergarten as luxury said Fausta Nakizito a teacher at Nampunge Primary Nursery School in Wakiso district.

She said children get exposed to skills such as socialising, communicating, reading and writing skills before they start primary level.

Nakizito made the remarks during the handing over of a nursery block built by a Ugandan-Indian, Farid Amarshi who is also a president of Victoria Village Children's Services Ltd in Canada.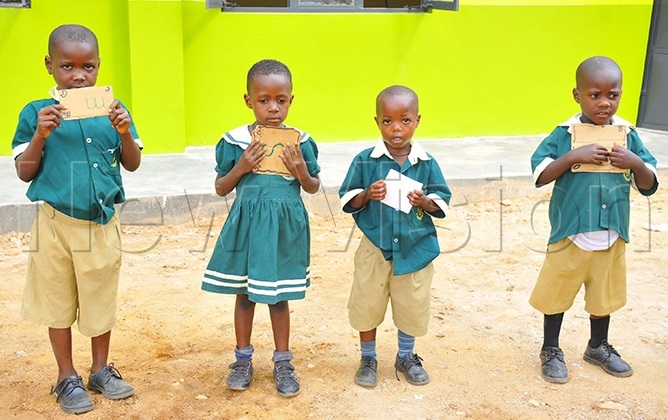 Amarshi was among the 700 Indians who fled to Canada and Britain as refugees after Idi Amin expelled them from Uganda in 1972.

During his visit in 2017, Amarshi pledged to support the Early Childhood Education (ECD) programme which was started by the government.

Olive Lumonya the National Director of SOS Children's Villages in Uganda said Uganda being Amarshi's home, he decided to construct five ECDs in different part of country.

And through the Amarshi foundation, 712 teachers from different schools in Uganda have been trained in ECD.