DIPLOMACY| BUGANDA| GERMANY
The outgoing ambassador of Germany to Uganda Albrecht Conze has bid farewell to Buganda Kingdom.
Conze today visited Katikkiro Charles Peter Mayiga at Bulange as his term of office is ending later this month.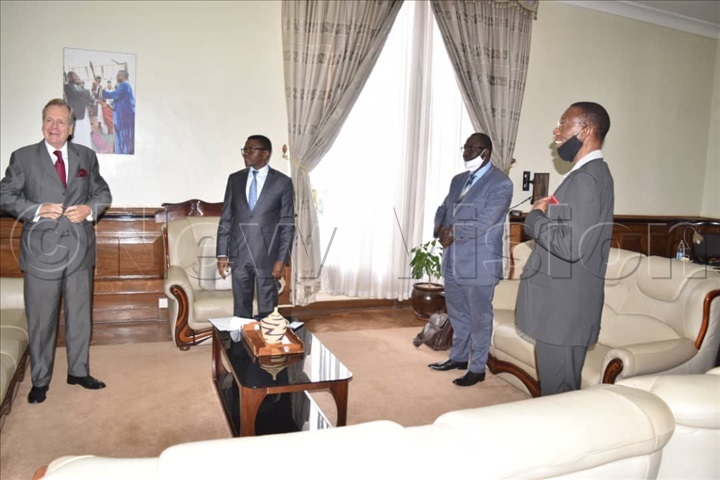 The ambassador says he is leaving Uganda to go into retirement after clocking the required retirement age.
Buganda's Premier Charles Peter Mayiga praised Conze for relationship between the two institutions, saying the kingdom dealt with Germany in agriculture and educational sectors in the three years of Conze's service.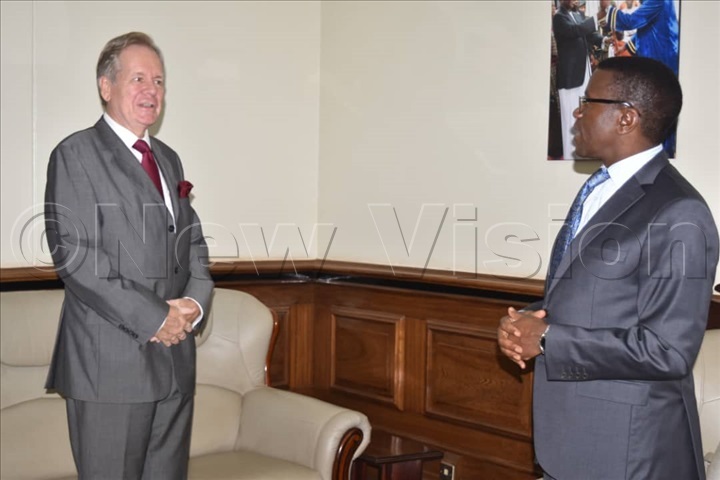 Conze gave reassurances that the good relationship between Buganda kingdom and Germany would remain even after he is gone.