Kawempe North MP Latif Sebaggala is also warming up for the race, although he cannot rule out defending his MP seat.
POLITICS | ELECTIONS | KAMPALA | ELECTIONS
As the election fever for the 2021 polls gains momentum, politicians are doing all it takes to endear themselves to voters. This Saturday, Umaru Kashaka looks at the 2021 Kampala Lord Mayoral race.
The 2021 race for Kampala Lord Mayoral seat is shaping up to be quite an engaging one. It has so far attracted six people, including the incumbent Erias Lukwago and former Democratic Party (DP) president John Ssebaana Kizito's nephew, Ssebaana Kizito.
Other aspirants include the former Kampala Central division mayor and professional boxer Godfrey Nyakana, contemporary dance hall artiste Ragga Dee, whose official name is Daniel Kazibwe and his colleague Joseph Mayanja aka Jose Chameleone.
Kawempe North MP Latif Sebaggala is also warming up for the race, although he cannot rule out defending his MP seat.
"My door is still wide open for all negotiations that can bring opposition forces together. If we harmonise our different positions on the presidency, Lord Mayor and MP, I will announce which position I will vie for," he told Saturday Vision.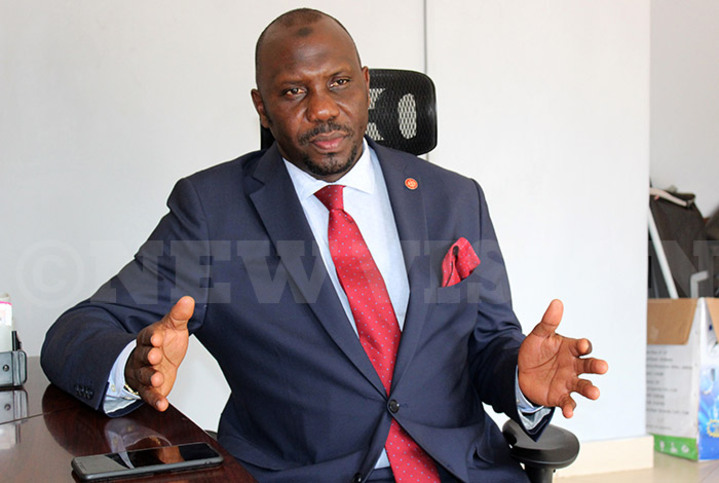 Kizito, Nyakana and Ragga Dee want to contest on the National Resistance Movement (NRM) ticket, while Lukwago, Chameleone and Sebaggala plan to run as independents.
Many in the opposition believe they stand a good chance of retaining the seat if they unite and agree to field a single candidate instead of many that would divide their votes, to the advantage of the ruling party. When contacted, Lukwago was non-committal on whether he would contest again, saying he was preoccupied with seeking options to challenge the Electoral Commission (EC) on the revised roadmap for the 2021 general elections.
"That revised roadmap is a major hurdle in our effort to have free and fair elections in this country. So we have to first clear that hurdle before we start jostling for seats," Lukwago said. He was first elected Kampala Lord Mayor in 2011, after serving as Kampala Central MP.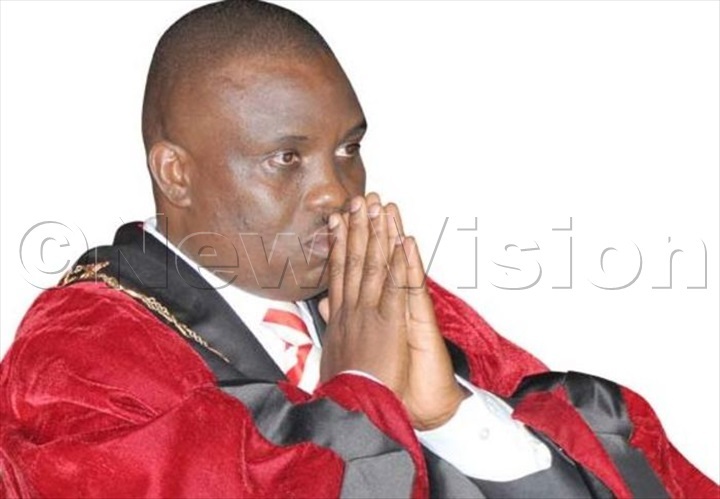 He bounced back as Lord Mayor in 2016 as an independent and garnered 176,637 votes, more than tripling his closest rival, Ragga Dee of NRM, who polled only 49,366 votes. Even that time, Lukwago did not commit as to whether he would contest for the position until the eleventh hour.
However, his close associates say he is confident of retaining the seat despite facing stiff competition from other aspirants. This, to them, is because of his people-centred approach to politics. They also say his consistency and resilience will also play in his favour because he has been specific in fighting for the issues of rule of law and justice.
LUKWAGO'S ACHIEVEMENTS
Asked about his biggest achievements as Lord Mayor, Lukwago said: "I have managed to debunk the illusion that has always been propagated by this regime that the legal regime governing Kampala rendered the office of the Lord Mayor purely ceremonial because that was their mission — to kill this office." He argued that nobody would elect a titular figurehead because they are not elected.
"They pushed me so that I accept that, okay I have resigned to fate; that I am purely ceremonial and I remain like Mr. Kampala of sorts and, eventually, the people of Kampala would get disillusioned and say, 'Wait a minute, why should I waste my time lining up on the polling day to vote for just a ceremonial figurehead?' How would that person benefit from your leadership, if you are just purely ceremonial. So, I struggled and at least, that was achieved," he said.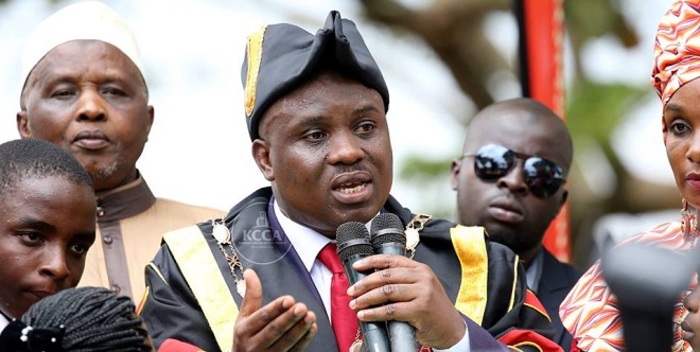 Lukwago argued that the NRM led government also wanted to disenfranchise the people of Kampala so that they cease to have a voice in the running of the affairs of the city, but he fought it. "This is because they wanted to do away with elections. They wanted the Lord Mayor not to be directly elected, but Article 1 of the Constitution says power belongs to the people and that determines quite a lot... And, if there is anything that I have executed to my satisfaction, it is the question of accountability here.
This place was always known as a den of thieves," he said. Lukwago added that he has restored the dignity of the office of the Lord Mayor by not indulging in compromising situations.
"I have restored the sanctity of this office by resisting all temptations towards being compromised by the regime. Partially, the will of the people vested in me is all about that. People would tell me totutunda (don't betray us). So, I have maintained that position," he told Saturday Vision.
WILL NRM UPROOT HIM
In March last year, Nyakana told Saturday Vision that Lukwago will be a walkover for him in the 2021 elections. "My track record in leadership in Kampala speaks for itself. I want Kampala to be a modern city. Those who are attacking me, including Lukwago, found me in Kampala," he said.
He argued that since the NRM won 80% of the Local Council 1 (LC1) chairperson votes in the 2018 elections, there is no way the Opposition can steal that victory from them, with such strong grassroots structures. He noted that in addition to the victory NRM secured during the LC1 elections, the departure of Jennifer Musisi, the former Kampala executive director, will give them mileage.
Nyakana argued that they lost Kampala in 2016 polls because of Musisi's poor administrative skills that saw her chase potential voters from the streets, without giving them an option. However, he has since sunk into political oblivion. Nyakana had hoped to go through the NRM primaries unopposed since his party leaders in Kampala had already earmarked the position of Lord Mayor for him to avoid the political fireworks that characterise their primaries.
However, this now looks unlikely. Kizito and Ragga Dee want to tussle it out with him in the NRM primaries. They have been doing underground work, even during the coronavirus lockdown.
"Kampala deserves a consultative leader that will always get back to the masses. This city is one of the fastest growing in Africa and needs good planning in order to get it to the top," Kizito, who is riding on the popularity of his late uncle, said.
"The situation in Kampala today indicates that there is much more work to be done to improve people's standards of living," he added.
Ragga Dee, on the other hand, says if elected, he will fight for the voiceless and the poor. He also said he will create employment opportunities for the youth and care for the elderly. He added that Kampala city and its suburbs are not meant for only the rich, saying he will ensure that the rich desist from the habit of grabbing land from the poor.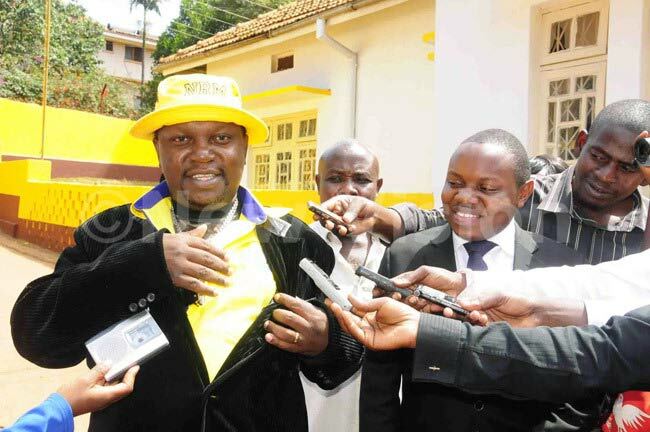 Ragga Dee, just like Chameleone, thinks being a celebrity will help him win elections despite being a political novice. He has sung since the early 1990s. Chameleone, who was appointed DP's national mobiliser by party president Norbert Mao in July last year, on his part, says leadership is service.
"I feel it is time I also contribute to the development of my city. Musically, I have done my part. I want to serve my people through closing the gap between the office and the city dwellers," he said.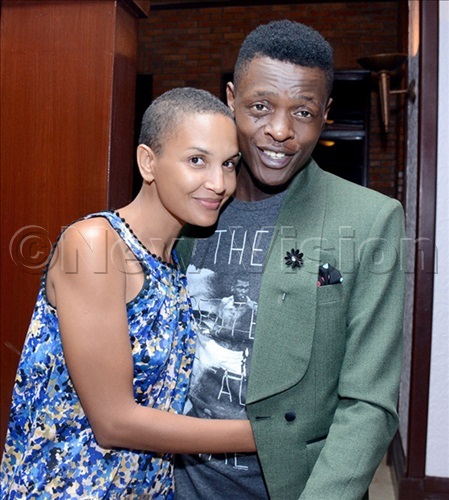 He, however, faces a crisis of credibility. He was part of the team led by NRM diehard Bebe Cool that moved across the country to garner support for Museveni in the last elections. Many in Opposition think he is an NRM mole.
BOBI WINE FACES DILEMMA
Chameleone, Sebaggala and Lukwago are close to People Power pressure group leader and Kyadondo East MP Robert Kyagulanyi aka Bobi Wine. It is not clear how Bobi Wine will play the balancing act and whether he will opt for Sebaggala, who has been shadowing him and has done all it takes to depict him as the de facto Opposition leader in anticipation of his patronage.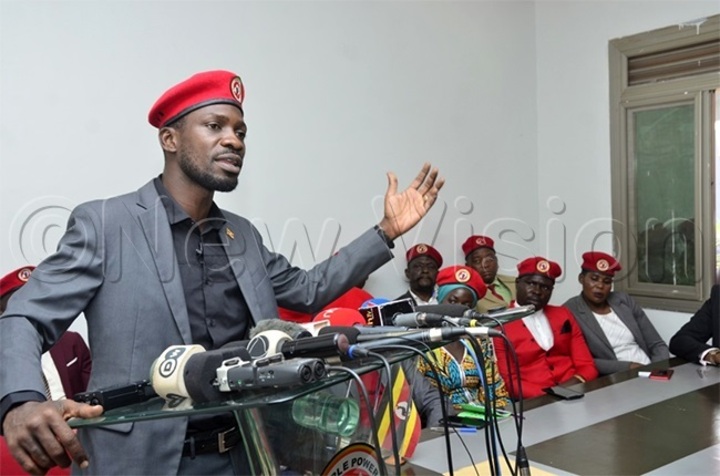 Bobi Wine's close associates say he cannot back any aspirant for now because he is willing to form a coalition with Forum for Democratic Change and DP. He hopes that the coalition will identify candidates for every electoral position, and where it has more than one contender, there will be negotiations to ensure that only one stays in the race.