Tourism contributes $1.6b foreign exchange per year and the plan is, by the year 2025, tourism should contribute $3b per year.
By Tom R. Butime
OPINION TOURISM COVID-19

Tourism is one of the most labour-intensive economic sectors that has been worst affected by the worldwide outbreak of COVID-19.

According to the United Nations World Tourism Organisation, prospects for 2020 are dominated by uncertainty with the possibility of the pandemic leading to an annual decline in international tourist arrivals of between 60% and 80% when compared with 2019's figures.

As we slowly and surely emerge into the new normal, we should not lose sight of the fact that tourism is a major driving force in our country's economic transformation. We invest today, we harvest tomorrow.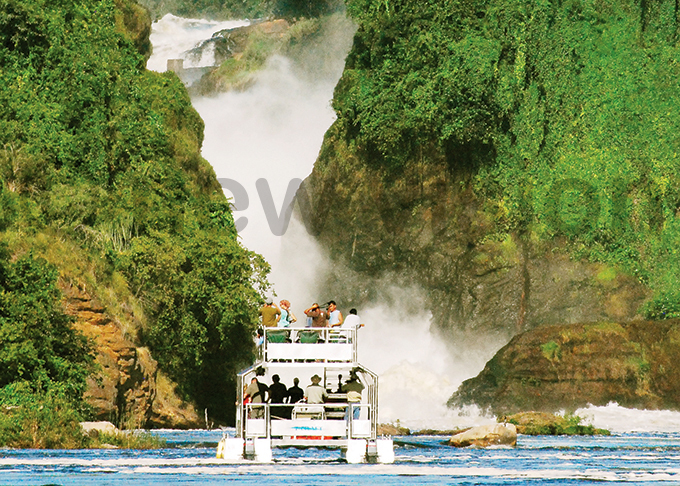 Tourism contributes $1.6b foreign exchange per year and the plan is, by the year 2025, tourism should contribute $3b per year. If every sector performed as tourism is doing, this country would have attained middle-income status yesterday.

The private sector has experienced a shock and investors in the tourism sector cannot believe what has befallen them, but we should not forget that all sectors have been affected.

It is evident that the speed of containment of the pandemic, coupled with the duration of travel restrictions and shutdown of borders, places millions of tourism jobs and livelihoods at risk.

What is interesting, however, is that tourism is a sustainable industry. What is sustainable tourism?

According to Liu (2003), Sustainable tourism is "respecting and enhancing the heritage, culture, traditions and distinctiveness of communities, increasing the number of quality of local jobs supported by tourism, engaging residents in deciding the role of tourism in their communities and a commitment to preserve a destination's authenticity".

Uganda tourism is about heritage, distinctiveness and destination authenticity.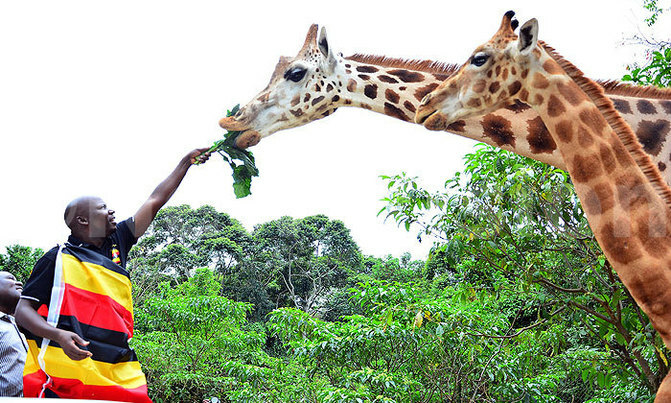 In other words, COVID-19 has only temporarily taken away some local jobs, reduced investor business income and brought about loss of income to the country temporarily. What attracts the foreign and national tourist has remained intact.

In his article "American tourist narrates kidnap ordeal" in Sunday Vision of April 28 last year, Charles Etukuri quotes Kimberly Sue Endicott saying: "In spite of what I went through, Uganda is a safe place to visit."

As Endicott walked along the Uganda-Congo border, she says: "And then the sun is setting and we keep walking and it gets to complete, like pitch and darkness. So, at one point we stopped. And I look up in the sky and I see the most beautiful sky I have ever seen in my life. It is nothing like I ever seen before. Look at the sky, we do not have that at home."

Uganda is distinct with the most beautiful sky seen by Kimberly ever in her life. Kimberly with her daughter, after COVID-19 lockdown should come back to Uganda and see that beautiful sky again.

As part of response measures, the Prime Minister established the Technical inter-ministerial task force to reinforce the health-related efforts that are being spearheaded by the health ministry. The tourism ministry has technical sector task force that advises the Prime Minister and Cabinet on strategic actions for an effective COVID-19 response.

In one of the weekly situation reports to the board of trustees of UWA on April 9, it is indicated that Mt. Elgon Conservation area reported the sighting of a herd of 600 elands in the Lopolokocho area in Pian- Upe Wildlife Reserve. The herd was grazing with a group of about 60 hartebeests,16 zebras and seven roan antelopes.

The recovery of wildlife in Pian-Upe Wildlife Reserve is impressive. Desert locusts in Karamoja and Teso subregions were not reported during the week. The staff and desert location mission are, however, on standby together with UPDF to respond to any report of sightings. How many Ugandans have ever seen a herd of 600 elands grazing? This is a rare spectacle.

Pian-Upe in northeastern Uganda is a virgin wildlife reserve and any CEO, ED or MD of any enterprise or organisation, including the young patriots of Uganda, together with their friends, are encouraged to go to the Pian-Upe after the lockdown, to see what is rare in the world. All plans for honeymoon should now be revised and re-routed to Uganda. The choices are varied and UTB is ready to advise.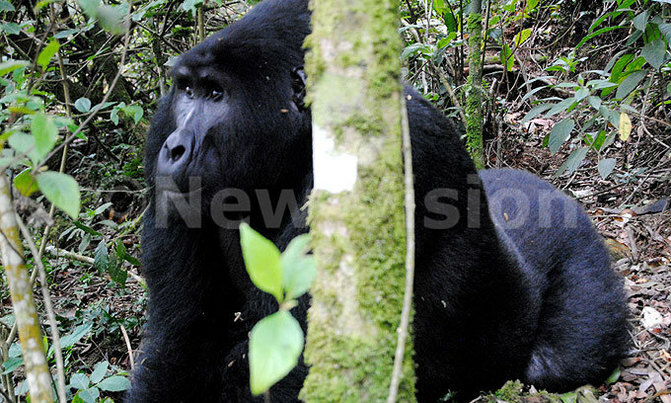 Again, an extract from a report on the protected areas of week April 27 and May 3, 2020, reads as follows: "Reports from Bwindi indicate that two new births in Ishongi and Mwegambi gorilla groups were spotted by trackers during the week.

Similarly, Lake Mburo Conservation area reported a new giraffe calf, bringing the total number to 27 from the original 15. This country now must prepare for a surge, an avalanche of tourists as soon as the lockdown is lifted.

What we have in Uganda are simple gifts of nature. Rwenzori Mountain on the equator is snowcapped. A herd of 2,000 buffaloes is grazing somewhere in Kasese. When it is very hot in Kasese, just drive 60km away; it is raining in Fort Portal.

The lockdown will be finally lifted and COVID-19 will be defeated. Tourism will triumph. Based on previous crises, leisure travel is expected to recover quicker, particularly travel for visiting friends and relatives as opposed to business travel.

The writer is the Minister of Tourism, Wildlife and Antiquities