Arrests disrupted my political plans, says Tumukunde
POLITICS| ELECTIONS|TUMUKUNDE
Presidential aspirant Lt Gen (rtd) Henry Tumukunde has said his arrest and detention in Luzira Maximum Prison rudely disrupted his plans for 2021 presidential elections.
The former security minister, who is battling charges of treason and unlawful possession of firearms, was arrested on March 12 by a joint security team led by the head of the Directorate of Criminal Investigations, Grace Akullo.
Tumukunde was arrested barely a week after he got the nod from the Electoral Commission to start consultative meetings for his 2021 presidential bid. He regained his temporary freedom on May 11 after his second bail application.
This was after the head of the High Court Criminal Division, Justice Kwesiga, reversed his earlier decision and released him on bail on grounds that bail is a constitutional right.
Before he was released on a non-cash bail of sh50m, Tumukunde had spent almost two months in both Police and prison confinements.
"There was also that typical Ugandan case: when you get these kinds of problems your forces disintegrate. Of course most of the people I was meeting at that time were arrested, including Annet Nyakecho (Tororo North MP) and they were held for some time.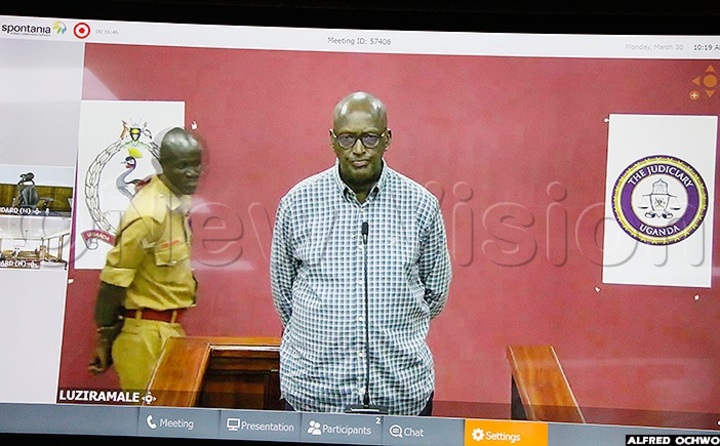 So reassembling them takes a bit of time," he said. Tumukunde spent 33 years in the army and served as head of the Internal Security Organisation, the Chieftaincy of Military Intelligence, commander of Uganda People's Defence Forces (UPDF) 4th Division and later security minister.
HIS HEALTH
He told Sunday Vision that his detention for almost two months in both Police and prison confinements took a toll on his health.
"On leaving Luzira, I had a number of things to attend to and one of them was my health. I had to make sure that I put myself back on the road. Of course I am doing some checkups. I haven't come to the end of that road but as it is now at least I am able to speak to you without any problem," he said.
Tumukunde also complained about the bail terms he was given.
"The terms are limiting and affect your movement and capacity to communicate," he said.
His bail conditions include depositing his passport in court and reporting to court every 20th day of the month.
MEDIA CHANGED
Tumukunde said on returning from Luzira, "I got to see a bit of change of circumstances, especially with the media".
"I did not find the media as smooth riding as I left them. I am told there are many reasons for this but let it be on record that I didn't find the media as available as was the case," he said.
"In fact, some of the important issues you talk about are not necessarily reflected. They pick out a few things among the many you would have raised and that is what they choose to flash. When I ask they tell me it is the editorial policy," he added.
If Tumukunde succeeds in running for Uganda's presidency, he will be the most senior UPDF officer to contest against President Museveni in elections.