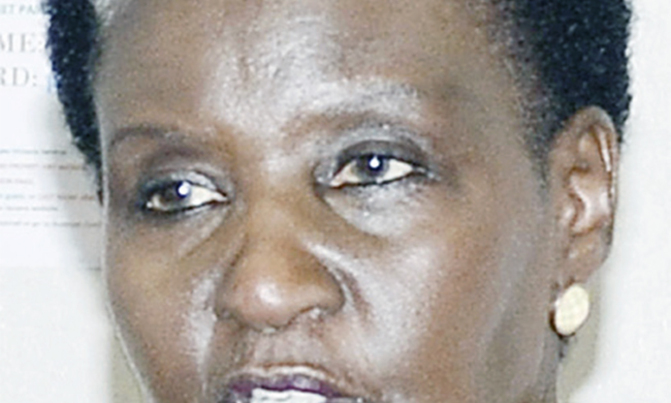 A joint committee comprising landlords, tenants, scientists and officials from Kampala Capital City Authority (KCCA) has been set up to verify the compliance of two pilot arcades, Mutaasa Kafeero and Park View, with the standard operating procedures against COVID19.
Both arcades, owned by city tycoons in the city centre, were recently opened as a pilot project. Other arcades remain closed. This is one of the measures to avoid the spread of COVID-19.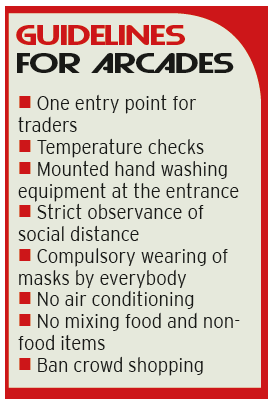 According to the Minister of Trade, Industry and Cooperatives, Amelia Kyambadde, the committee, after the
verification exercise, will open all arcades in the country, provided they comply with the recommendations of scientists
led by the presidential advisor on epidemics, Dr Monica Musenero.
"Government has embarked on relieving the economy by opening some sectors. Regarding arcades,
a pilot project on compliance with standard operating procedures was established with Mutaasa Kafeero Plaza and Park View, which were toured by myself, the Kampala minister and a team of scientists," she said.
The committee, which also includes officials from the trade ministry, convened a meeting yesterday in the Office of the
Prime Minister conference hall, and agreed that the selected team be given time to verify the effectiveness of the pilot projects and then recommend the way forward.
"The purpose of this committee was to verify the effectiveness of the pilot project, which will eventually determine the opening of all the other arcades," Kyambadde said.
Since Monday, scientists led by Musenero have been traversing the city centre to see for themselves the effectiveness and compliance of the pilot arcades with the standard operating procedures to curb the spread of COVID-19.
Musenero is an epidemiologist and senior presidential advisor on epidemics.
"During this tour, a team of scientists headed by Dr Musenero interacted with landlords and tenants. Thereafter, it was agreed that stakeholders should form a committee comprising KCCA, trade ministry officials, tenants, landlords and scientists be established," Kyambadde said.
The joint verification report is expected to be tabled before the national task force on COVID-19 chaired by the Prime Minister, Dr Ruhakana Rukunda and then Cabinet on Monday next week.
Over 100 days since the Government instituted a lockdown to curb the spread of COVID19, a number of restrictions have been eased.
Kyambadde said that while shopping malls have well identified entrances with visible security and on-site management
staff to enforce the standard operating procedures against COVID-19, arcades have relatively narrow corridors which
are also used for displaying merchandise.
On Monday, owners of arcades made efforts to implement various government guidelines, calling on President Yoweri Museveni and Kyambadde to allow them do business.
However, the meeting on Wednesday agreed that more time is needed to verify the compliance with the standard operating procedures if they arcades were to open.