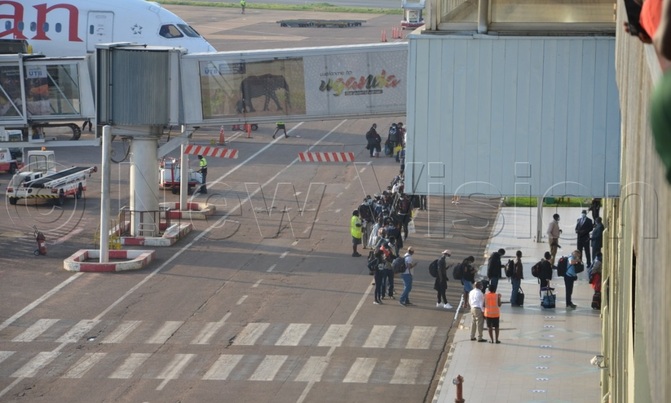 Immigrants who confirmed their travel were paying for their own air tickets
The first batch of Ugandans comprising immigrant workers who were stranded in the United Arab Emirates (UAE) are scheduled to return home today.
Zake Kibedi, Uganda's ambassador to the United Arab Emirates, said it was confirmed that 280 people would be repatriated aboard Fly Emirates flight number 729 from Abu Dhabi. They are expected to arrive at the Entebbe International Airport at 5:05pm.
The passengers include businesspeople who were in transit, short-stay visitors and workers who have since lost their jobs.
"I salute the patience exhibited by the stranded nationals here and commend the Government for responding positively and helping them return home," Kibedi said.
He, however, said those who confirmed their travel were paying for their own air tickets.
More than 1,000 Ugandans living and working in UAE are awaiting repatriation.
The Government promised to facilitate their return in a phased manner. The foreign affairs ministry recently issued standard guidelines to all missions on the conduct of the exercise and that a work plan had been developed to allow the return of an average of 300 persons every fortnight.
Kibedi said another flight will be arranged in three weeks' time to return more Ugandans.
The Government closed Entebbe International Airport and other inland borders in March this year to control the spread of COVID-19 in the country.
Uganda registered its first COVID-19 case on March 21 after a 36-year-old man who travelled from Dubai landed at Entebbe airport.