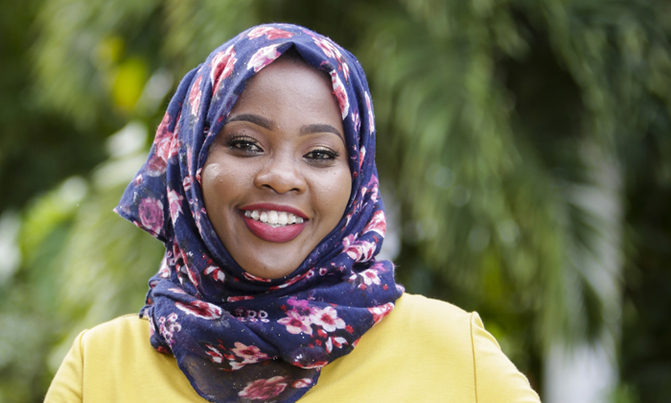 As a teenager awaiting her menstruation cycle to begin, I often heard myths being whispered by my peers, and the most hilarious to date was that playing near a boy while in your periods would get that girl pregnant.
As a teenager awaiting her menstruation cycle to begin, I often heard myths being whispered by my peers, and the most hilarious to date was that playing near a boy while in your periods would get that girl pregnant.
There was also the fear that playing sports while our periods would result into over bleeding and fainting.

Different societies all over the world embraced different myths and old wives tales out of ignorance on the subject matter, it further became a taboo. Many women and girls were made to feel dirty, contaminated, and impure. But what is the menstruation cycle and why is it suddenly invoking teams like the USA Women's National Soccer team to embrace the scientific understanding of it?

Demystifying the menstruation cycle might not be the most intriguing topic but its basics are quite something. The cycle for example is more than just the period and that the period itself is just the first phase. The brain, ovaries, and uterus are constant communication through hormones (chemical signals) that keep the cycle going. The period, which is the most obvious, happens when an egg is released from the ovary and the lining of the uterus thickens in readiness for pregnancy. If the egg is not fertilised before the end of the cycle, the lining of the uterus is shed through the vagina as blood. This process is different for each woman and can last four days to eight days.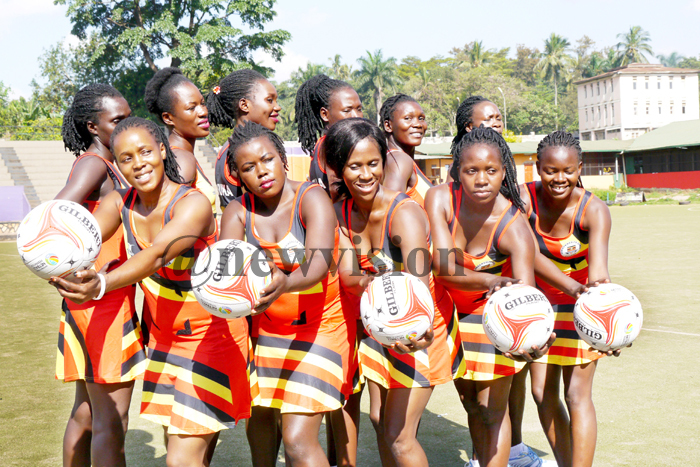 In developing countries, the lack of knowledge and sanitary provisions among teenage girls within the rural areas is still alarming. It has been reported that school absenteeism is still on the high, and some girls still use rudimentary methods such as leaves and old clothes to manage their flow. In changing times however, the world celebrates menstrual hygiene day on 28th May, in efforts to create awareness of the management of the menstrual cycle, and to encourage governments and stakeholders to prioritise this for women and girls all over, most especially from vulnerable societies.

Another aspect of the cycle is understanding and managing of the symptoms. Most women are affected by premenstrual syndrome (PMS) which manifests in emotional, behavioural, and physical symptoms, like joint and muscle pain, headaches, weight gain and low energy levels, insomnia, poor concentration, irritability, and appetite changes. On other hand, some women suffer from a severe form of PMS known as premenstrual dysphoric disorder (PMDD) which has many disabling symptoms, such as panic attacks, feelings of despair, over eating and a lack of interest in daily activities.

How does this, however, relate to the sports woman? Does it affect performance? We have seen over the years, elite female athletes in countries where sports are more advanced, say that hormonal fluctuations during their menstrual cycle hampered their training and performances. Some women like British tennis player Heather Watson, who lost in the first round of the Australian Open attributed her performance to "girl things," which caused her to experience dizziness, nausea and fatigue as she attempted to play.

Recently, after winning its fourth women's World Cup 2019, USA team spoke out strongly of how useful period tracking was to the team. Dawn Scott, the USWNT's fitness coach, and in the interview with Telegraph, "One emerging issue in women's sport is the menstrual cycle and its impact on performance, player health and injury risk. He went on to say, "Did this innovation help the United States to their fourth World Cup? "Was it the ultimate recipe for success - who knows," "Was it one of a hundred helpful things we did, yes - and for me, it had a big impact."

At top level of competition, taking advantage of every marginal gain is seen as crucial and period tracking is seen as tool that can empower women to be proactive, to know when and how to push their bodies. For marginal gain in top competitive sports, it could be a tool to look into. For example, it can help to identify which days are better for strength training or light training depending on the energy levels of the team players. Period tracking is being made easier with emerging scientific innovations like period apps.

Can African women teams embrace period tracking or are they far more concerned with other pressing matters? Can we give it a thought ? As we strive to achieve a status, where no woman or girl should be limited by something as natural and normal as her period, we can begin by having such candid conversations together with the men in our homes, schools, offices and in management of sports.

The writer is a sports activist with a Masters Degree in Sports Management from Real Madrid Graduate School.