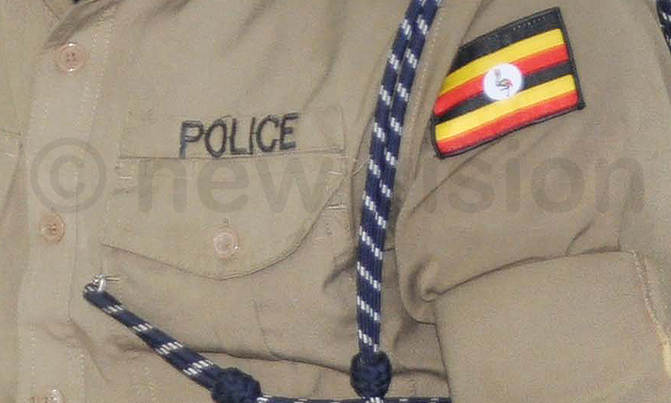 Francis Karamaga is currently on the run and two of the alleged victims are his nieces
The Police's human trafficking department has taken over a case where man defiled five girls simultaneously in Rwampara district.
The human trafficking department is attached to the Criminal Investigations Directorate (CID) headquarters in Kibuli, Kampala.
Sources said a team of detectives attached to the department has been dispatched to western Uganda region to pursue the suspect.
Last week, New Vision revealed that the Police had opened an investigation into 48-year-old Francis Karamaga, a resident of Murago cell in Rwampara district, after detailed reports emerged accusing him of defiling girls aged between four and nine, on the same day at his home.
Karamaga is currently on the run and two of the alleged victims are his nieces.
A preliminary Police report indicates that Karamaga lured the victims to his home using jackfruit. He then preyed on them while they were in his house.
Once the unsuspecting victims were in his house enjoying the jackfruit, Karamaga called the girls to his bedroom one at a time and defiled them. He allegedly threatened to kill the girls if they reported i=his to their parents.
Despite the threats, the children reported the matter to their parents after they faced pain and difficulty when easing themselves. Police surgeons have since examined the children and recommended medication pending on-going investigations.
This comes barely a week after a soldier was nabbed with a missing minor in a hotel in Kabale district.
It was just a fortnight ago that Police arrested a UPDF officer Onesmus Munanura, 23, over a case of defilement when he was found with a 16-year-old girl that went missing from her home in Kabale district.
Munanura (RA 242371), was attached to the 5th division but was undergoing a refresher course in Ruhengyere, Kiruhura district, according to Police.
Excerpts from the preliminary Police report seen by New Vision, indicate that "Munanura was caught pants down at Highland Hotel in Kabale municipality. They booked into the facility on June 14."
Report
In 2019, a total of 13,613 cases of defilement were reported to Police compared to 15,366 cases reported in 2018, giving 11.4% decrease.
By the end of the year, 5,732 cases were taken to court, out of which 1,021 cases secured convictions, 69 cases were acquitted, 474 cases were dismissed and 4,168 cases were still pending in court. A total of 4,897 cases were still under investigation.
A total of 5,889 suspects were arrested and charged to court, out of whom, 1,006 were convicted while 4,353 were still awaiting trial in the period under review.