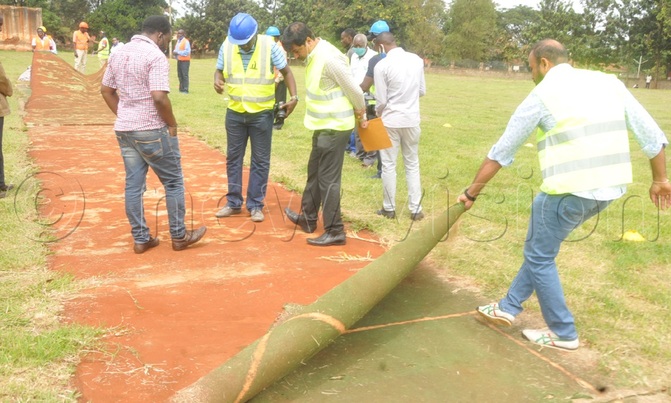 Works will be completed in a period of about three months and UCA is expected to spend over shs40m
Diana Nyago has transformed Jinja Senior Secondary School into a sports powerhouse in the country.
And as the strong-willed administrator signs out of the institution into politics after 12 successful years, she leaves behind an upgrade of the school's cricket facility —a development that should develop more cricket talent in the district.
The Uganda Cricket Association (UCA) has started works on upgrading the cricket pitch at Jinja Senior Secondary School to international standards.
Speaking during the breaking of the ground ceremony at Jinja SSS cricket pitch on Monday, Martin Ondeko the UCA Chief Executive Officer said they have planned the upgrade of the wicket at Jinja SSS for about three years.
"We are here to break the ground on works of upgrading from the asphalt turf to a modern grass wicket that meets international standards of the cricket sport," Ondeko said.
He said works will be completed in a period of about three months and UCA is expected to spend over shs40m on the re-development.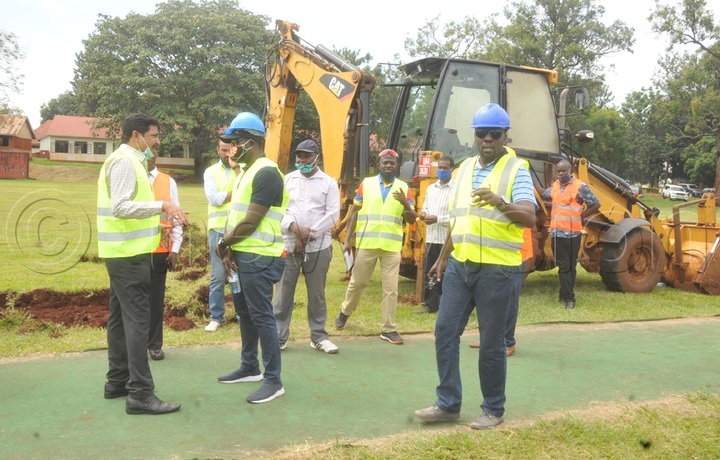 He revealed that Smart Bills Compound Company was contracted to do the works.
UCA's chairman Bashir Asasira revealed that they are also looking at constructing a fence, pavilion and dressing rooms at the Jinja cricket pitch.
"This upgrading would have been done way back but it had to first go through lots of planning and looking for finances to implement it, but I am happy that when we sold the idea to a Ranmal Keshwala a trustee with UCA. He bought the idea and gave us support," Asasira said.
He added that Jinja has produced the cream of cricketers that have played for the national team and therefore they could not leave it out.
Asasira added that they intend to make the grass wicket better than that of Lugogo that was made many years back.
"Despite Lugogo's grass wicket being flatter than that of Jinja, it requires more investment to make the Jinja one flatter and I call upon more friends of UCA to copy from Ranmal Keshwala and come on board to financially support this project," Asasira said.
Ranmal Keshwala said he grew up and played cricket in Jinja and therefore welcomed the idea of upgrading the wicket.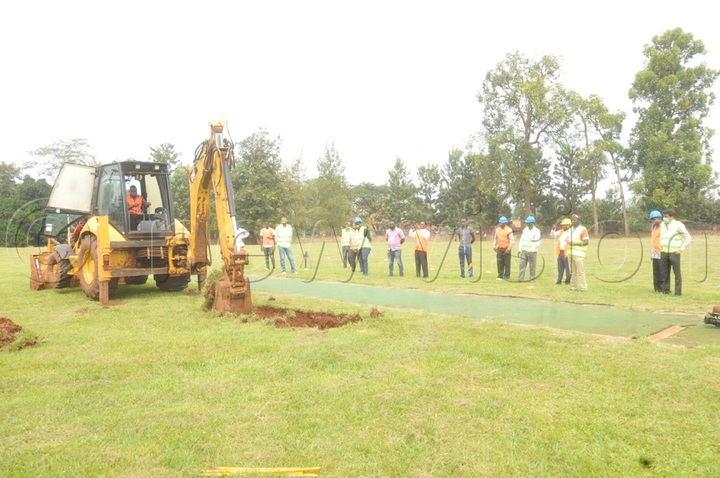 "Upgrading to international standards is the way to go and after that, we shall host many international games here," Keshwala said as he performed the groundbreaking ceremony.
He appealed to Jinja SSS alumni, Jinja residents and cricket lovers to support the project.
The deputy headteacher of Jinja SSS William Ongom said the school management was happy to work in partner with UCA to start the upgrade of the school's cricket pitch to international standards.
"We pledge to maintain the facility upon completion and request UCA to take advantage of this school as far as cricket is concerned because we have a population of about 4000 students," Ongom said.
Ongom who represented Nyago said Jinja SSS has been promoting various sports activities in Jinja that include cricket and football, adding that this has promoted cricketers and footballers to the National teams.
Nyago who is set to retire as headteacher of Jinja SSS, has been a prominent sports personality who has promoted all sorts of sports games at the school that include football, cricket, volleyball and netball among others.