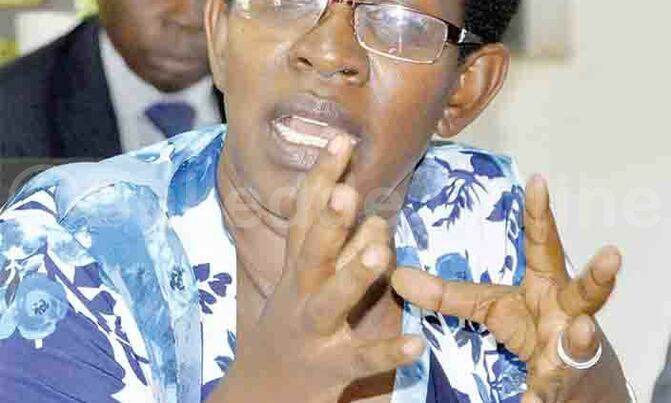 MALARIA |

The Government is set to sdistribute mosquito nets to all districts across the country.

The sh447 billion ($120million) distribution exercise dubbed: "Under The Net Campaign" conducted by the health ministry and funded by donors from UK government, Global Fund, Against Malaria Foundation and USAID will kick off in 25 districts of Lango, Teso, and Busoga regions on July 9, the head of the National Malaria Control Programme at the health ministry, Jimmy Opigo has said.

The districts include: Dokolo, Kaberamaido, Kapchorwa, Lira, Budaka, Bududa, Bugiri, Bukwo, Butaleja, Butebo, Kalaki, Kibuku, Kween, Mbale, Namisindwa, Namutumba, Alebtong, Bulambuli, Otuke, Paliisa, Serere, Sironko, Soroti, Amolatar and Tororo.

Opigo noted that after the three regions, the distribution will be directed to South Western region.
"All the nets have already been sent to the sub-counties and the team of people to distribute them has already been trained in the various districts," Dr. Opigo said.

He was speaking during an online training meeting for journalists to discuss the launch and distribution of malaria mosquito nets on Saturday.

The permanent secretary at the health ministry Dr. Diana Atwine urged the public to use the mosquito nets appropriately so as to reduce malaria infections and mortality in the country.

Uganda has recorded a reduction in malaria prevalence from 42% to 9.2%, according to the Malaria Indicator Survey 2018/2019.

"The areas most affected with malaria are Busoga, West Nile, and Karamoja due to high poverty levels. Malaria has almost been eradicated in Kampala because people stay in good houses," he noted.

The World Health Organization has set for Malaria elimination by 2030. The Ministry of Health, in alignment with the goal goals, has completed a malaria elimination policy and strategic plan aimed at rapidly reducing malaria burden and gradually step up to the elimination phase.

Mode of distribution

Dr. Atwiine said to minimize crowds; the distribution of the nets will be done door to door as opposed to the previous arrangements of congregating people.

The participants will be provided with the full protection they deserve. They will be given full personal protective equipment such as masks, gloves, and umbrellas plus gumboots when it is raining, she noted.

Opigo further explained that the campaign is not only about net distribution but is aimed at ensuring effective usage.

"We want people to sleep under mosquito nets every night. People only fight malaria only when they use the nets appropriately as opposed to keeping them in boxes or hanging it without tacking it under the bed," said Opigo describing the mosquito nets as a night time weapon, which kills and keeps the mosquitoes while sleeping.

He also urged adults to tuck the children securely in the mosquito net every night.

Data from the Malaria Indicator Survey 2018/2019 revealed that 30% of the 24 million mosquito nets that were distributed in 2017 were not effectively utilized.