KAMPALA | COURT
Court has set July 3 and July 6 as the dates for hearing the case that pits residents of Kiwanga/Buto in Bweyogerere and businessman Harold Ssemalwadde.

Ssemalwadde is accused of setting up his company, Logistics Giant Globe Trotters Ltd and in the process, blocking the road the residents have been using for a very long time.

The Deputy Court Registrar at the High Court's Execution and Bailiffs Division, Flavia Nabakooza, issued the dates on Monday afternoon, after inspecting the disputed land.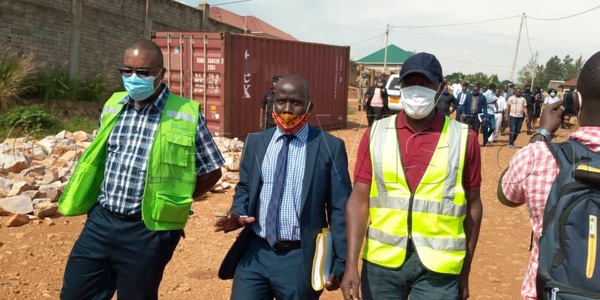 The residents accuse the businessman of blocking the road they have been using in 2014, but interestingly, Ssemalwadde claims he purchased the land in 2010 and his land title has no provision of a road in that area.

The Execution and Bailiffs Division handles all matters relating to the enforcement of court orders, execution of court decisions and to regulate the operations of Court Bailiffs in execution of the Court process in Uganda.