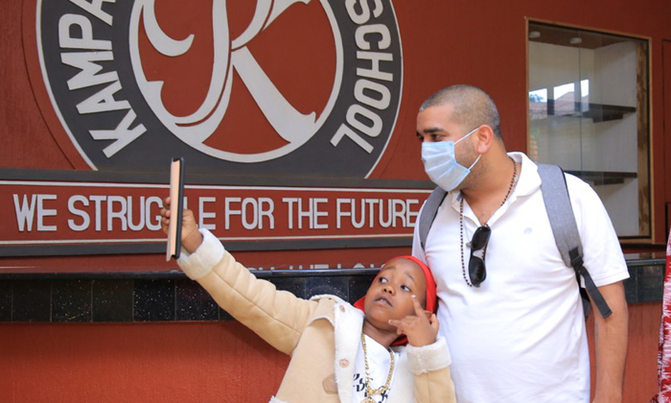 Child star Fresh Kid has received a tablet computer to enable him to study online while schools are closed due to coronavirus pandemic.
The tablet was handed over to Fresh Kid who was accompanied by his father by the director of Kampala Parents' School, Rajiv Ruparelia.

"Let us embrace such technology and give it to our kids to enable them study because we don't know when COVID-19 will go away," Ruparelia said.

"This is also meant to promoting E-Learning at the school as many parents are not yet familiar with the technology."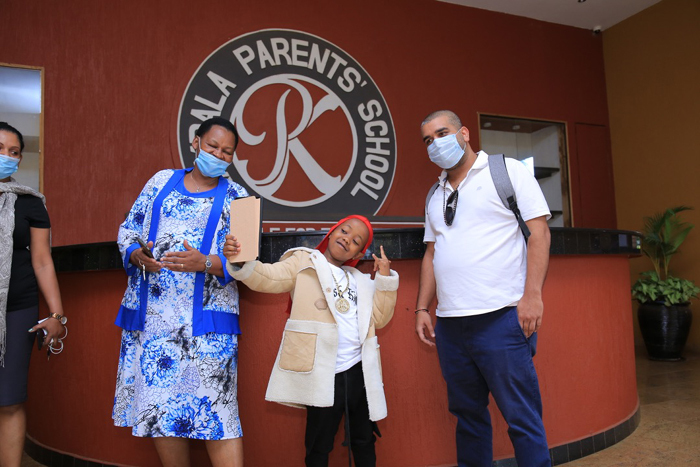 Online learning is becoming more popular since the closure of schools in wordlwide. E-learning enables students to take tablets anywhere and work on their classes any time that they have a few minutes. They can use them to take notes, read their textbooks, do homework, and even watch videos. They might even be able to find some apps that will enrich their learning even more.

Schools were closed on March 18 by President Museveni in attempt to prevent the spread of coronavirus. Recently, the president said the country was not ready for the resumption of classes.

"I had talked about opening schools after June 4, but we have further studied this with the scientists and the eventual decision was to delay.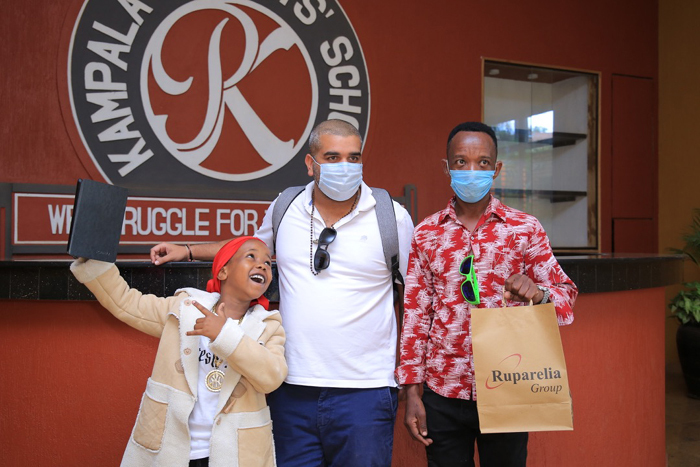 "We have 1.4 million children in these candidate classes and finalists. We don't have enough testing kits for testing those numbers every two weeks," Museveni said during a televised speech.

Uganda has confirmed 859 coronavirus cases, with zero deaths, and 794 recoveries.