Umeme has increased the number of customers by 1.2 million - from the 290,000 it inherited in 2005 to 1.5 million customers now.
ENERGY

KAMPALA - Umeme, Uganda's power distributor, has unveiled an $83.3m (about sh310b) plan to connect 300,000 customers in 2020.

Umeme's managing director Selestino Babungi told reporters that the plan, which is part of a larger $450m (sh1.7 trillion) 2019- 2025 investment agenda, is in support of Uganda's four key national plans to increase grid connections, demand, reliability of supply and driving efficiency.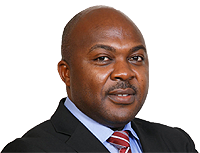 "In 2020, Umeme secured approval from the Electricity Regulatory Authority (ERA) and has allocated $83.3m to six critical areas of the business which, when completed, will see over 300,000 customers reliably connected this year," Babungi said (pictured left).

He said the six areas are addressing energy losses and improving operational efficiency ($26.89m); addressing load demand growth ($22.72m) as well as power supply reliability ($18.89m). The others are power generation evacuation and supply ($10.79m); network systems automation ($1.93m); network protection as well as security ($2.06m).

Babungi said Umeme has invested over $700m in the power distribution network, increasing the number of customers by 1.2 million from the 290,000 it inherited in 2005 to 1.5 million customers now.



Uganda's Electricity Connections Policy 2018-2027 aims at scaling up access to power and clean energy throughout the country, achieving 60% access to electricity by 2027 — up from 28%.

"To achieve this, annual connections from all power distributors must be ramped up to 300,000, while power generation needs to grow to 3,500MW by 2025, and 41,000MW by 2040. This will require maximum harnessing of Uganda's hydroelectric power potential, estimated at 4,000MW. These include geothermal (450MW), solar (1,000MW) and nuclear (30,000 MW)," Babungi said.

"We expect to boost our new customer connections to about 250,000-300,000 per year, while at the same time investing in technology and business process improvements in order to reduce power losses, deliver reliable and affordable power."

Babungi said $26.27m (sh98b) will be invested in converting 150,000 customers to prepaid metering to address losses and improve operational efficiency in customer service. He added that $23m (sh34.7b) will be sunk into evacuating power from the 16.5MW Siti II Hydroelectric Power Station in Bukwo.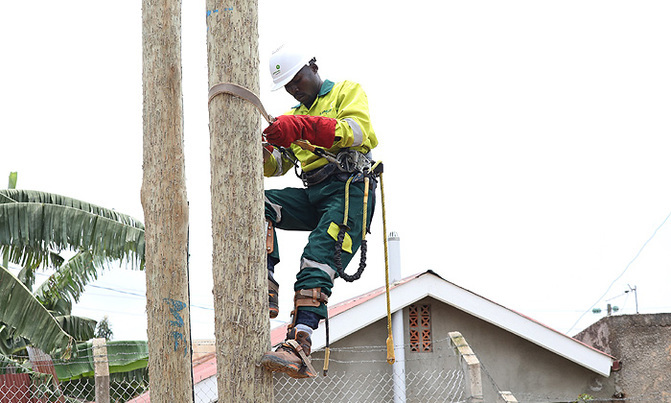 Another $5.99m (sh22.5b) will be used to construct feeder powerlines and the Tangshan Mbale Industrial Park.

This project also includes a new switching station to ensure effective power supply to the industries in the region. Umeme is also investing $3.4m (sh12.7b) into evacuating power from the new UETCL sub-station in Mukono to the Mukono Industrial Area and the almost complete National Water and Sewerage Corporation new water plant in Katosi, Mukono.

At a cost of $1.82m (sh6.8b), Umeme plans to construct a switching station at Matugga to enable network reconfiguration and network operational efficiency around the Liao Shen Industrial Park, Kapeeka and the surrounding Bombo area. An additional $1.66m (sh6.2b) will be spent on replacing the Bombo sub-station.

For northern Uganda, sh5.8b is being allocated to an evacuation line from the new Karuma Hydropower Dam, to address demand growth in and around Gulu district. Another sh4.9b will be spent on reconfiguring the Gulu sub-station to supplement and improve the old sub-station infrastructure and address the overloading of the existing power transformers.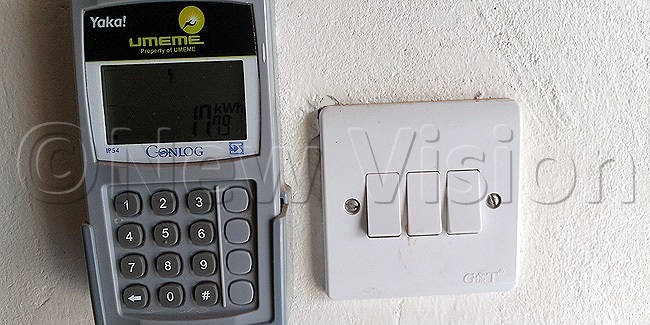 In Kampala, Umeme is replacing what it called obsolete power transformers and switchgear at the Ntinda substation to address the quality of supply in the Ntinda area at a cost of sh7.8b. Another sh6.3b will be injected into a new sub-station in Nakawa to address the growing power demand from housing developments and industrial areas in the Nakawa and Bugolobi areas.

In Entebbe, to meet the growing needs of the real estate sector and the ongoing Entebbe airport expansion, Babungi said a new sub-station is being built at Nakasamba Secondary School in Entebbe at $1.38m (sh5.1b).

Umeme has also set aside $1.8m (sh6.7b) for setting up new transformers in the network across the country.