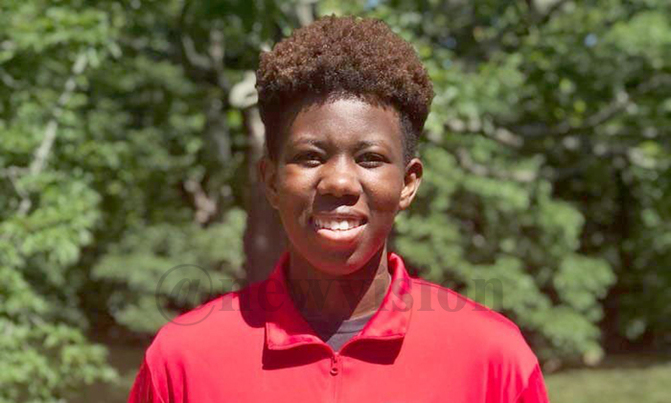 The Uganda national women basketball team-the Gazelles could soon benefit from the services of another Ugandan basket talent that is currently horning her skills in the US.
Tamia Nambi, 17, a daughter to Uganda Powerlifting Champion Roy Mubiru is steadily rising in the ranks after scooping three basketball awards in a space of two years.

Nambi recently won the Independent School League Sportsmanship for girls varsity Award 2020-2021, to add to the Sportsmanship Award she won earlier at the Waltham High School in Boston.

"Winning these awards means a lot because it's just the beginning of the year and I have won three awards, so that means I can win more when I go to college, it will help me show the college that I'm a hard-working player," Nambi who is set to join the University of Massachusetts Lowell stated.

"But it wasn't easy at all, I had to work out and practice every day for 4 hours to get on the school varsity team. So making the girl varsity team was a big deal for me. My goal for every game is 40 points (20 in each half),"

Inspired by Kobe Bryant and Derrick Rose, the awards are the biggest in her two-year career which she hopes to extend by playing more hoops at college with an eye on the Women NBA.

The all-round sportsman has also won awards in Soccer, track and field, tennis, and karate before.

She wants to follow in the footsteps of Bryant and Rose who are her role models and made her love the game and want to play it.

"I want to play in college so to play for a WNBA team I have to play for my college for four years unless I opt to go overseas," she said.

Nambi, who dreams of playing for the Las Vegas Aces and the Uganda Gazelles if an opportunity rose wants to venture into engineering at college.