On June 11, Finance Minister, Matia Kasaija tabled a sh45.493 trillion budget, of which 12.8% is for infrastructure, 9.0% for security, debt interest payments (8.9%) and education (7.97%).
INFRASTRUCTURE ECONOMY
Government is right to focus on infrastructure with the lion's share of funding in the national budget for the financial year 2020/21, experts have said.

On June 11, Finance Minister, Matia Kasaija tabled a sh45.493 trillion budget, of which 12.8% is for infrastructure, 9.0% for security, debt interest payments (8.9%) and education (7.97%).

Expansion of electricity, tarmac road network and the national backbone infrastructure remain some of the key priorities highlighted in the minister's budget speech to expand infrastructure.

Ronald Namugera, the Registrar of the Engineers Registration Board told New Vision that government's sustained investment in infrastructure was the right way to drive industrialization.

"All countries that have developed have invested a lot in infrastructure. If roads are built and maintained, farmers will move their produce to markets," he explained.

He credited the construction of modern markets in several districts and the expansion of the country's electricity network, as prudent steps in stimulating investment in key sectors.

Namugera said the country needs cheaper electricity to support manufacturing, ease the cost of doing business and create jobs for Ugandans.

The country's electricity generation capacity stands at 1,254MW, with the completion of the 42MW Agago-Achwa II, the 76MW Kyambura and 5.9MW Ndugutu Power projects.

The 183MW Isimba Power Project and its transmission was switched on and the 600MW Karuma Power Project is due to be commissioned in November, with 98% of works complete.

A total of 14,820 kilometres of medium-voltage power lines and 10,280 kilometres of low voltage distribution power lines have been constructed, according to the minister's report.

Under the free Electricity Connections Policy, a total of 277,500 rural households have been connected to the grid since 2018, with a target to connect 300,000 rural households annually.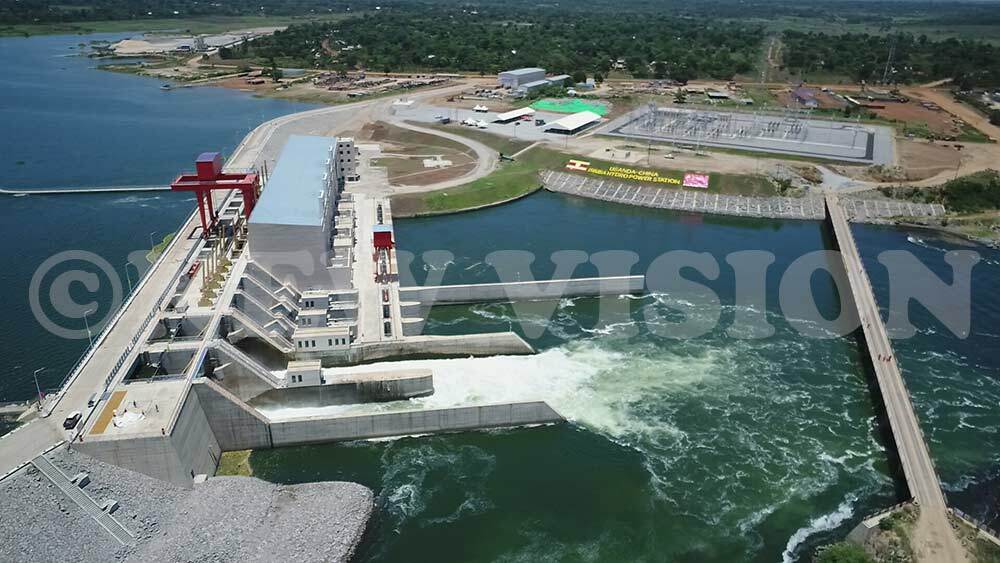 The country's transport infrastructure has improved considerably with the stock of the paved national road network growing to 5,600 kilometres, up from 4,300 Kilometres in 2015.

The meter gauge railway network is under rehabilitation, currently facilitating transportation of 18,000 tons of cargo monthly, and 2,000 passengers daily to decongest in Greater Kampala.

Namugera, who heads an umbrella body of about 1,250 certified engineers, says while expansion infrastructure is an important undertaking, equal attention should be accorded to maintenance.

"We are building many roads but there is laxity in their maintenance. If you build a new road and maintain it, it can last even 30-40 years. We need more attention in that area," he stated.

According to Namugera, renewed attention towards railway transport is an equally positive step, especially at a time of growing concern about new cases of COVID-19 among truck drivers.

"Truck drivers have been one of the biggest problems in this season. If we had invested in the railway much earlier, one train could be ferrying goods carried by 1,000 trucks," he stated.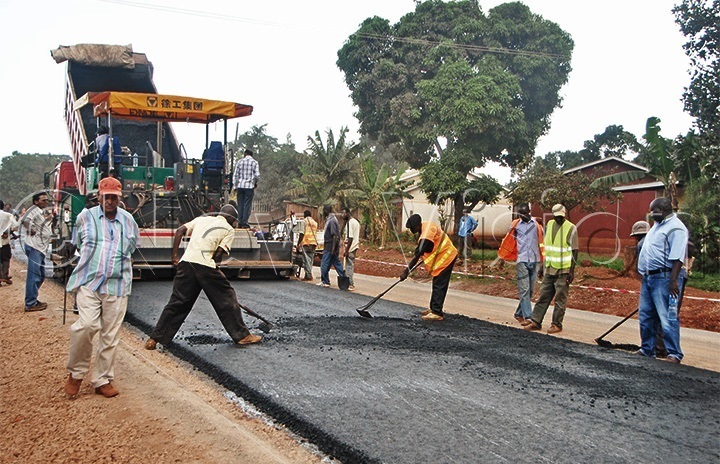 He insists that the benefits of investment in infrastructure, which has consistently been accorded the lion's share of the national budget, are more long-term but guaranteed.

According to the finance minister's budget speech, key infrastructure projects remain on schedule, with potential to drive investment.

In the air transport sector, 13 aerodromes have been rehabilitated countrywide while expansion of the Entebbe International and construction of the Kabale International Airports are on course.

The National Backbone Infrastructure now covers forty-nine (49) districts, 480 Ministries, Agencies and Local Governments, and 7 border posts.