OIL & GAS
The collapse of the oil prices sends shivers through countries that heavily depend on petroleum receipts to fuel their economies. Yet the investors in the industry do not necessarily have to deal with the same level of panic and worry as the oil-producing countries.

For investors, especially the major oil companies, low prices are not unexpected and do opportunities to make new investments. This is based on projections on production and market situations, especially when the prices have stabilized. For example, the French oil giant, Total, has accepted to buy 33.33% worth of assets belonging to Tullow in Uganda for $575m.

The announcement by Tullow on April 23 that it had reached a deal to dispose of its Ugandan assets to Total came as a surprise to some people at the time when the oil prices had collapsed into negative territory for the first time in decades and producers were pleading with buyers to take crude oil off their hands.

Some analysts have said the decision by Total to acquire Tullow's assets at this time highlights the readiness of the big oil companies to acquire additional property cheaply when prices are low, relying on projections that the same resources would appreciate in future.

But it is also, according to analysts, the best time to reach the Final Investment Decision (FID) for the development of Uganda's oil resources. According to an industry source, now is the right time for the investors to achieve FID for Uganda's oil resources because raw materials and contracts are cheaper than a year ago.

"First of all, Total has acquired 33.33% of Tullow cheaply. Just 21.57% of the same assets had been valued at $900m in 2017 and Total and its Chinese partner, Cnooc, had agreed to acquire the same at that price. But now Total is getting more than what was being sold in 2017 for less. Then, the prices of steel products for building development facilities has now fallen," a source said.

The energy ministry permanent secretary, Robert Kasande, said in times of low crude prices, companies can engage labour and contractors to deliver projects cheaply. "The contracts are expensive in times of high crude prices. But the prices of contracts fall with crude oil prices. This is a critical time for companies to invest because they would get cheap contracts to deliver projects," he added.

Since the prices of steel products used to build production and crude oil transportation infrastructure fall with oil prices, this, Kasande, stated is the ideal time for the petroleum companies to achieve FID for Uganda's petroleum projects.

"The industry is heavily dependent on steel. It consumes a lot of these products and their prices are influenced by the crude oil price. It means that companies can now hire drilling machines and other equipment cheaply," he added.

Another industry source said companies engage in scenario planning from time to time which enables them to understand what the crude oil price situation would be like in future.

"In times of low prices, not many companies may invest in exploration. But companies go ahead and develop confirmed resources. This means when prices go up, there may not be enough oil to meet the demand. Companies taking FID for resources like Uganda's now would then benefit from high prices," he added.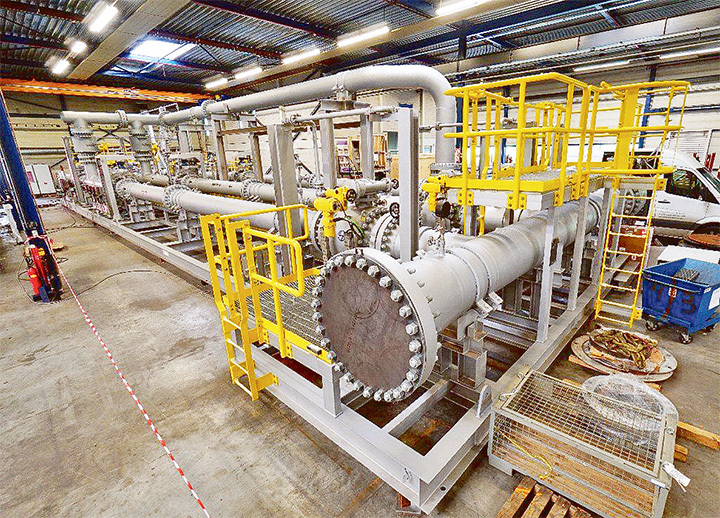 The cost of producing a barrel of Uganda's oil is estimated by the oil companies to be between $40 and $50. This could mean that for a company to realize a return on investment to produce Uganda's oil, the price of a barrel should be higher than $50.

This factors in the costs of finding oil, building production facilities, opening up roads, royalties, the pipeline and refinery. But the cost of producing Uganda's oil would fall after the aforementioned facilities have been established.

"That means the production would be lower in future. Here, we are starting from scratch, it is a new project. There will be no need for another refinery or pipeline and production facilities in future since they will have been established. But these do not stop companies from reaching FID," a source added.

Since it would take three or more years for oil production to occur after FID has been taken, analysts said, by that time the oil prices would have recovered. "The best time to invest is now when prices are low, especially when you have done scenario planning and you know demand for oil is still available and growing. By the time when you start producing a lot will have changed and that is why companies are still investing here," another source stated.

Competitive projects

The current prices, he added, may not affect FID for Uganda's resources because that decision is still several months away. But the prices could affect exploration projects.

"The Uganda project is now mature and companies have already invested their money. They will produce whether prices are high or low. The other thing is if you wait for the prices to go high, everyone would start investing and prices would fall by the time you start production," the source said.

A professor of business management, Wasswa Balunywa, also the principal at Makerere University Business School, said the oil companies have already sank money into Uganda's project, and are committed to producing the oil.

"You can see Total is really committed and it's a big company. It can produce even when the costs are high. These can be absorbed by other projects elsewhere. Oil prices will rebound soon and big companies were ready for the current situation," he added.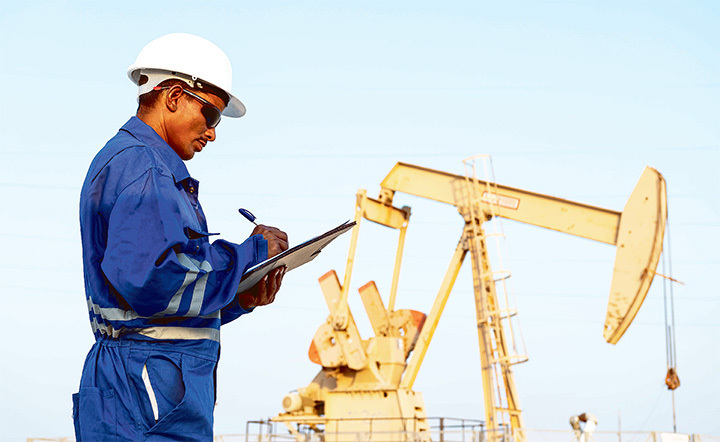 Denis Kamurasi, the vice president of the oil and gas service providers association, said the oil companies would continue to invest in the production of Uganda's oil despite the current oil prices because the industry is associated with the boom and burst cycle.

"We may not be in a good position now, but the situation will normalize soon. Uganda's oil will have to be produced," he added.

The head of corporate and legal affairs at the national oil company, Peter Muliisa, said the Government and the oil forms are taking advantage of the existing digital tools to continue negotiating the outstanding issues for FID.

He is optimistic that companies will also take advantage of the "cheap services" to reach FID which is expected to trigger investment estimated at between $15b and $20b.

"The good thing about low oil prices is that you get cheap services. It means most of the service providers in the industry are not engaged currently. It means contracts are cheap and you can get rig services and other field services at reasonably low prices today," he added.

It is estimated that 1.5 million tons or more of building materials, mainly steel products, will be needed to construct the refinery and crude oil pipeline as well as other production and transport facilities for oil. The FID is expected this year.