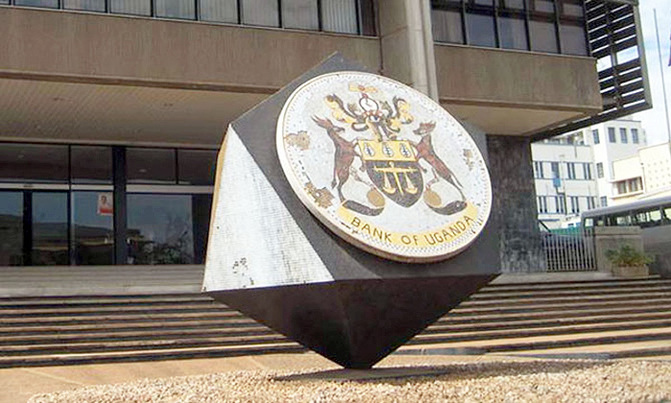 Fitch noted that the domestic political and security environment remains stable, although there is lingering uncertainty around the eventual succession to President Yoweri Museveni, currently 75 years old, in office since 1986 and expected to seek another term in the next presidential election.
ECONOMY FINANCE
International ratings agency - Fitch has downgraded the economic prospects of most countries, including Uganda, mostly due to effects of lockdowns associated with COVID-19 in its recent report.

Fitch Ratings has revised the long-term attractiveness of Uganda's treasury bills and bonds, also termed Uganda's Long-Term Foreign-Currency Issuer Default Rating (IDR) to Negative from Stable and affirmed the IDR at 'B+'.

Uganda's 'B+' rating reflects its still solid medium-term growth outlook and record of relative macroeconomic stability prior to the coronavirus shock. The rating is constrained by low GDP per capita and low scores on World Bank Governance Indicators, with particularly low scores on political risk and control of corruption.

Uganda's relative macroeconomic stability is underpinned by a fairly high degree of exchange rate flexibility and central bank independence. Headline consumer price inflation has remained muted at 2.9% yoy, allowing the Bank of Uganda (BOU) to lower rates by 2pp in response to worsening macroeconomic conditions.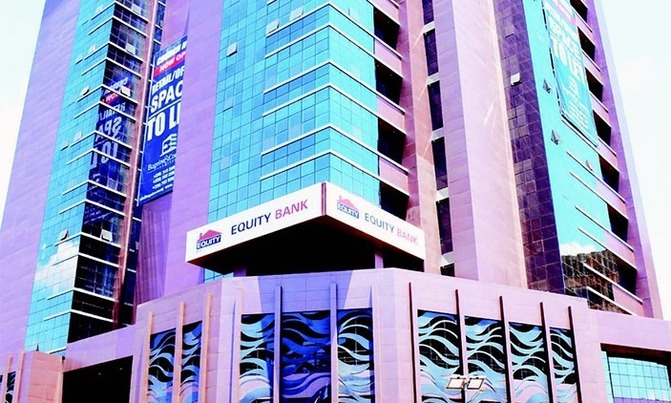 However, the exchange rate has depreciated by 3% this year. BOU reserves have fallen slightly to $3.1 billion (around four months of external payments) in May, partly reflecting an intervention to smooth excess volatility in March.

They noted that although the president remains popular, the strength of the opposition has been growing and the presidential election scheduled for early 2021 may be among the most contested ones in recent history.

The firm noted that the rating could be further downgraded should government fail to slow down the buildup of debt and narrow fiscal deficits after the coronavirus shock and should there be a sustained widening of the current account deficit and fiscal deficit.

On the other end, things could improve, should government stabilize the public debt situation through higher domestic revenue mobilisation or improved expenditure rationalization. Another positive indicator would be narrowing in the current account deficit, for example as a result of improved export performance.

The revision of the Outlook on Uganda's IDRs reflects downside risks to public finances and growth from the coronavirus shock amid a build-up of government debt and persistent twin deficits, which we expect will continue into the medium term.

The government estimates that its budget deficit widened to 7.5% of GDP in the fiscal year ending June 2020 (FYE20), from 5.0% in the previous financial year. This is well above current and historical 'B' category medians.

Domestically-financed capital spending and current spending grew strongly, while tax revenue fell short of target, partly as a result of the pandemic shock.

"We expect a further widening to 9.4% in FYE21. The draft FYE21 budget read before parliament in June is consistent with a deficit of 8.6% but is largely based on pre-coronavirus revenue projections and the government is adjusting revenue projections and spending priorities," Fitch said.

"The fiscal response to the pandemic has so far been contained to tax leniency and supplementary budgets providing over 1% of GDP in additional spending to critical sectors in FYE20,

"However, there is a risk that the government might have to provide more extensive support to the economy, particularly in a pre-election year," they explained.

Fitch expects the government to cover the fiscal deficit primarily through foreign borrowing mostly on concessional terms, although it is also increasingly pursuing commercial loans (having received around 1% of GDP in FYE20).

They pointed out that the full amount of financing necessary to fund the FYE21 budget has not yet been lined up, but spending will likely be postponed in response to funding shortfalls.

Fitch reported that government is considering a potential broader IMF programme following the receipt of $491.5 million from the IMF's Rapid Credit Facility (mostly for balance of payments support).

"Uganda's low risk of debt distress (according to the IMF) would be conducive to an agreement on a programme, should the authorities decide to pursue it," Fitch said.

"We expect GDP growth to slow sharply as a result of sweeping coronavirus-related disruptions to economic activity. We expect economic activity to still expand by 3% in 2020, reflecting high trend growth, although risks are skewed to the downside," they noted.

The report pointed out that economic activity slowed in 2H19 bringing growth down to 5.6% in 2019. Preliminary estimates suggest a growth of 3.1% in FYE20, indicating modest expansion in 1H20.

Despite a minimal number of confirmed cases and no deaths so far, Fitch said that the economy will still suffer from a partial or total lockdown of about three months, which began being eased in early June.

On the positive side, the report noted that agricultural production has been largely unscathed by locust swarms (so far confined to the north-east of the country) but has been hit by heavy rainfall and flooding.

They also noted that a significant hurdle for the development of oil production in Uganda was cleared when Total acquired Tullow Oil's stake in the development, but the government still has to give its final agreement to the transaction (including tax treatment) and production is unlikely before the mid-2020s.

"We estimate that the government gross debt (at face value) rose to about 47% of GDP in FYE20, up from 40% in FYE18, including domestic arrears of over 2% of GDP. This is still below current and historical 'B' category medians, but the gap is closing and we expect the debt ratio to exceed 53% of GDP in FYE21," Fitch said.

They noted that Uganda's debt/revenue and interest/revenue ratios are already well above the 'B' medians as a result of the government's still low revenue base, despite ongoing improvements before the pandemic as a result of the government's domestic revenue mobilisation strategy.

Fitch said that government's debt ceiling of 50% of GDP in net present value terms is not a credible fiscal anchor and is unlikely to prove binding when tested.

They noted that the present value of government debt is currently estimated to be about 10% of GDP below face value due to the highly concessional nature of debt.

Uganda's current account deficit narrowed to 7.2% of GDP in 2019, but we expect a further deterioration to 9.2% in 2020 amid a sharp downturn in remittances and tourism receipts (partly compensated by compression in imports).

This will largely be financed by government project-linked external concessional borrowing and (at a somewhat reduced level) foreign direct investment, but we forecast continued shilling depreciation and reserve coverage metrics at somewhat below the 2015-2018 average.