ACCIDENT |

Three people survived after the vehicle they were traveling in caught fire.

The accident occurred Saturday at Katende along Masaka road when a private car Volkswagen Touareg registration number UBG 020L travelling from Kampala heading to Mbarara caught fire and burnt beyond recognition.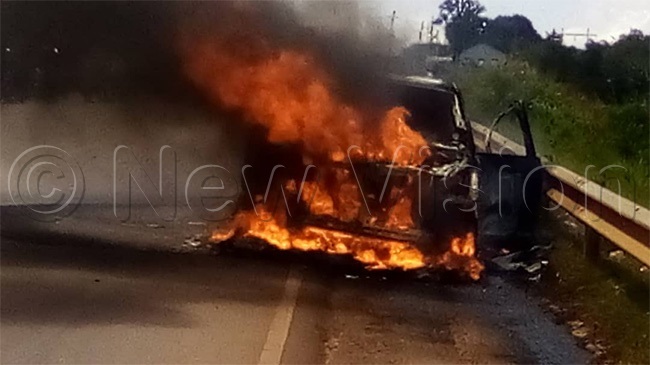 Obah Bimanywa, one of the survivors said the car was in the good condition but they got shocked when it started emitting smock forcing them to park it on the roadside and it immediately caught fire.

Police from Nakirebe police post and Mpigi police station led by ASP Joshua Rugwiza visited the scene to contain the traffic jam which lasted for almost two hours.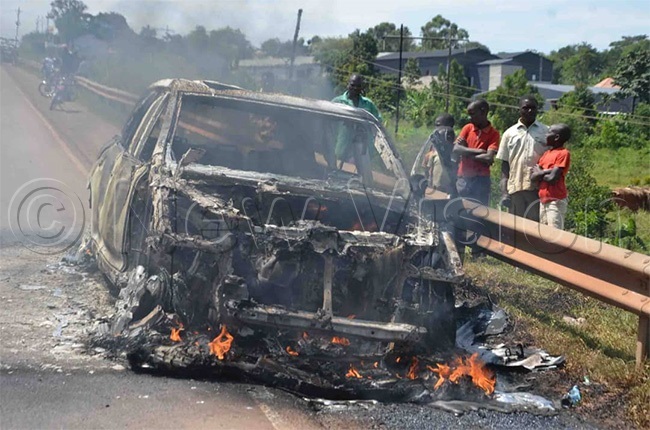 Katonga region police spokesperson, Lydia Tumushabe said investigations are ongoing.

She advised the drivers to inspect their vehicles before embarking on any journey to avoid such incidents.