Golf has made great strides in Uganda that hardly a week passes by without at least a competition.
Scheduled union events from July

July

Mbarara open/ UGA Open Tour

British Junior Open (national team)

Uganda golf tour - Mehta Lugazi

August

Seniors-Nalubaale Challenge Entebbe

Uganda Golf Tour west Nile

Uganda Golf Tour Entebbe

Uganda Juniors Open - UGC

Uganda ladies Open -UGC

September

Uganda Open - Amateurs

Uganda Open- Professionals

Seniors Quarterly Mug - UGC

October

JBG Open Entebbe

Independence Open/ Safari Tour Palm Valley

Kinyara Open

Mbarara Ladies Open

Seniors Eastern Challenge - Tororo

Serena Open/Safari Tour

November

Entebbe Open/Safari Tour

Kakira Open - Jinja Golf Club

Mehta Open

December

Seniors Open Championship - UGC

Seniors Quarterly Mug

If it wasn't for the Coronavirus pandemic that has gripped and crippled the whole world, different sporting activities most especially golf would be buzzing across the country.

Golf has made great strides in Uganda that hardly a week passes by without at least a competition at one of the golf courses in the country.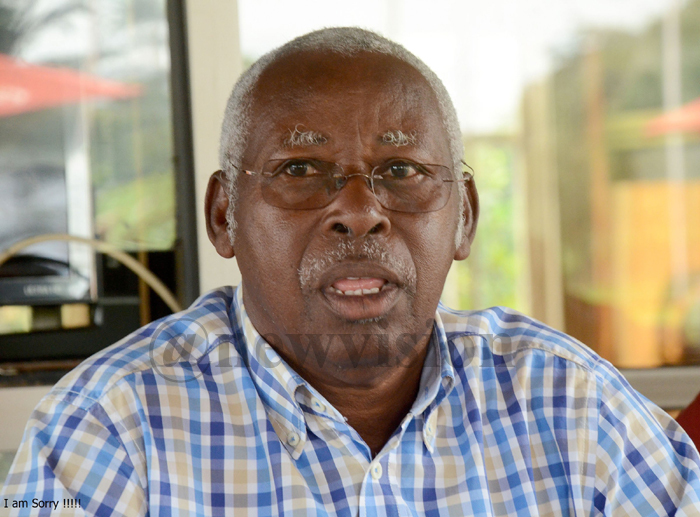 In this month alone, 7 union events were lined up on the calendar but since March when a total lock-down was announced up to over 30 union and club events have not been held.

But with a partial lockdown being effected, golfers have also come up with a number of Safe Operating Procedures (SOPs) that golfers can follow in their non-competitive rounds as they await full opening.

Golfers are known to follow strict rules before and during a round and now think they can still play amid the pandemic.

The Uganda Golf Club, the Entebbe Club and the Lake Victoria Serena Golf Resort and Spa are some of the courses that have come up with SOPs that golfers can follow together with those released by the Uganda Golf Union and the Ministry of Health.

According to Uganda Club Golf Captain, Jackson Karyarugookwe they have started with little action at individual levels.

"We are not yet in competition. We are just participating in social games. We shall start serious competition when the COVID-19 Epidemic has reduced or when the situation normalises," he said.

He said that all members are observing COVID-19 guidelines that include observing social distancing, washing hands, and disinfecting items among others.

"All these measures are in place and all our members who come to play golf are observing them as we fight to end the COVID-19 Epidemic, "he said. Initially the golfers would move with two or three caddies to assist them in holding their gadgets, but now the number has been reduced to none or one.

Most of the golfers are now carrying their equipment by themselves as they go to the golf course.

The UGU engaged government and urged that golf is a totally non-contact recreational outdoor exercise played in a hygienic environment under natural breeze and sunshine that increases vitamin D in the body. This has been shown to help against Covid-19 infection.

They also argued that golf is an aerobic exercise and non-congested air that expands the lungs and improves lung functioning and thus preventing lung infections. That golf is good for physical and mental health and naturally a social distancing discipline played by teams not exceeding 4 players, with not less than 2 meters apart from one another; and with each one using their own equipment and balls from start to finish.

To ensure safety during play, on-course items like rakes and flags will be removed while all ball washers will be covered up.

Clubs will be required to position hand sanitizers at strategic places on the course while benches and bins will be removed, covered or sign-posted in such a way that players do not touch them, among other SOPs.