BUSINESS COVID-19 HEALTH
KAMPALA - Street business has sharply increased in downtown Kampala with the majority of traders originally operating from commercial arcades that are still locked due to the prevailing COVID-19 pandemic joining vendors and hawkers to do petty business.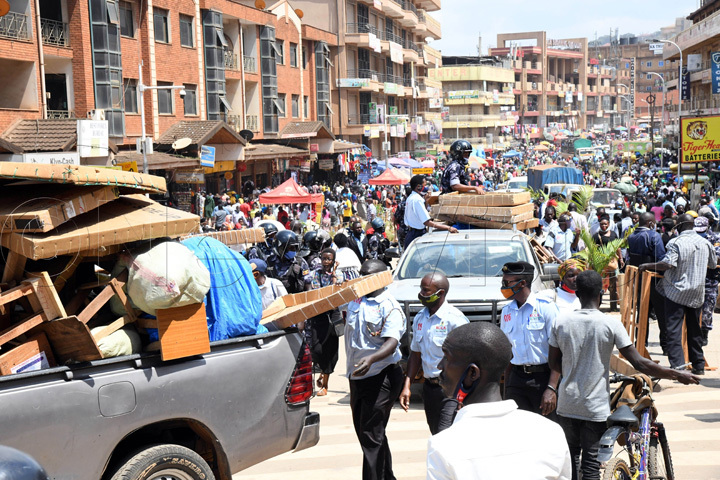 Roads like Nakivubo, Allen, Namirembe, Ben Kiwanuka, Luwum, William, Nakivubo Mews, Kikuubo Lane and in Kisenyi area are intensely busy and coloured with goods that include old and new garments, luxury 'quick takeaways' and houseware among others, at relatively affordable prices. The new walkways and newly planted gardens along Luwum Street and Namirembe Roads are littered with merchandise as traders entice passersby with low prices of goods.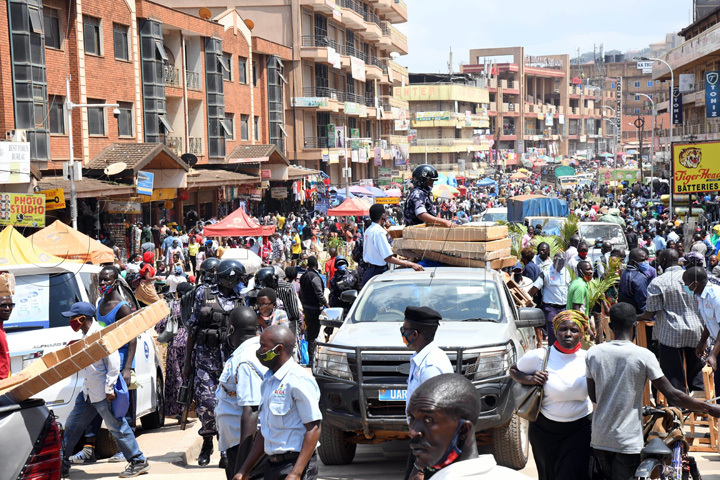 Other traders along Nakivubo Road and Ben Kiwanuka street, mainly formerly with businesses in arcades have lined up their vehicles and trading from the car bonnets and boots, direct from the stores to buyers. These include retail and wholesalers. Most traders, however, confessed that they have been compelled to resort to street trading after spending a long time without business since the arcades have remained closed since March 20, 2020, when the President directed a countrywide lockdown.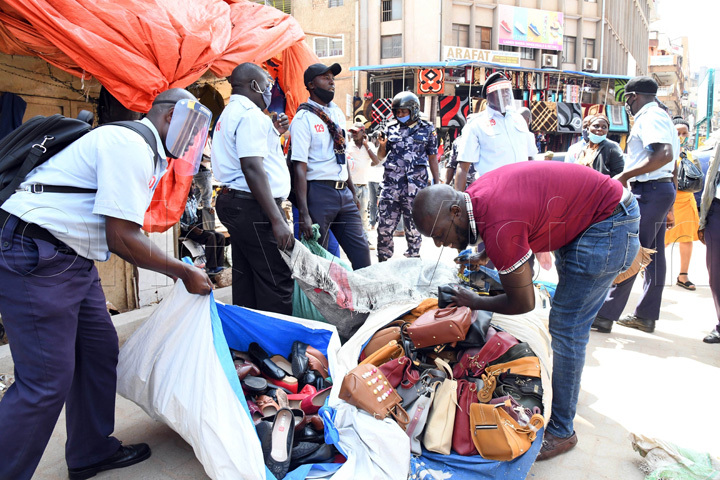 The transactions have however raised concern from the business community, arcade owners and the general public fearing that unregulated businesses posed a big risk to the spread of the coronavirus, thereby defeating the purpose of the lockdown.

Hammis Kiggundu, proprietor of Nakivubo Shopping Grounds said the situation in downtown is so alarming that crowds converge in all open spaces including streets, walkways and verandahs to transact business without following any Standards Operational Procedures and implementing the health guidelines as given by the ministry of health.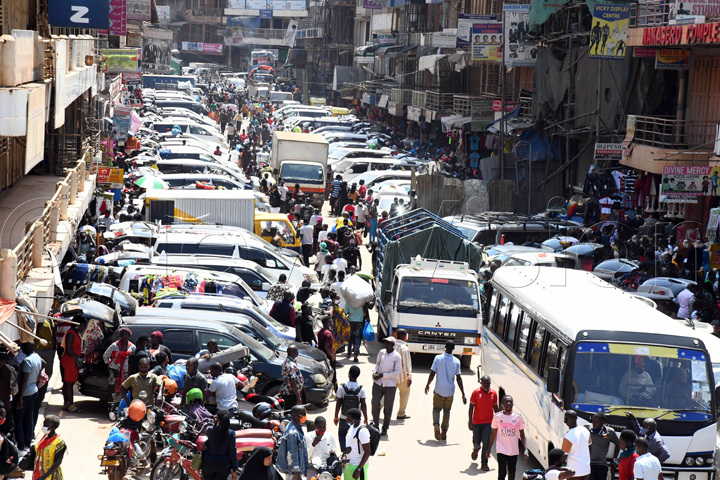 He said the business community has been appealing to the government to ease some of the restrictions imposed on commercial arcades and allow the reopening of the premises with strict conditions of adhering with the set guidelines. According to Kiggundu, a group of arcade owners recently met the trade Minister, Amelia Kyambadde and agreed on the government conditions, which the owners pledged to strictly follow but the process is taking too long.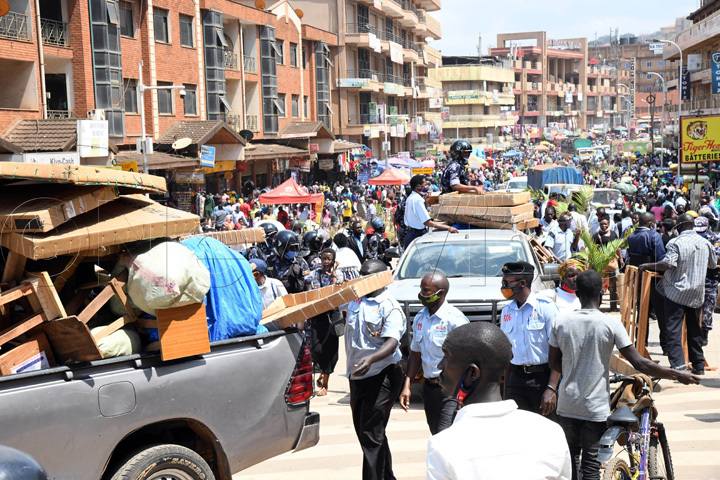 "We appeal to the ministry to expedite the process to allow traders to resume business in arcades so long as they follow the set guidelines instead of letting them risk their lives by trading in open places where no one has any control," he said, adding that majority of those trading on the streets have been badly affected by the lockdown and have no options.

The trade minister, Amelia Kyambadde however, promised to meet the traders before the end of the week to discuss the matter. She said she was already in touch with KCCA and the ministry of health but declined to divulge details of their meeting.

"I am preparing a meeting with the traders and owners of arcades and I am certain we are going to address their concerns," the minister said.