Angulu was injured in May 2015 while travelling on a bodaboda bicycle and has since been bed-ridden with his condition deteriorating.
LIRA - For the last five years, Angulu Oruru, 69, a veteran journalist who served for over three decades with Radio Uganda - now UBC - has been in great pain with no adequate resources for proper treatment.

Angulu was injured in May 2015 while travelling on a bodaboda bicycle and has since been bed-ridden with his condition deteriorating.

He was first taken to Lira Medical Centre and found to have sustained broken hip joint. He had hip joint replacement done.

"Soon after, I slightly recovered and they told me my body would take six months to normlise," Angulu says.

"But after six months, it seems the replacement didn't go well. I was operated on the right hip but eventually I started feeling pain on my left hip as well."

Angulu says he went back to the hospital, they investigated but found no problem until his left leg started losing strength.

His condition started deteriorating and he became paralysed in all limbs to the extent that his hands cannot hold a cup of water.

He went back for three months of physiotherapy but failed to recover. Because of the increasing pain, he kept on swallowing pain killers, which caused him ulcers and he went back to hospital.

"This thing has never improved, it left my hip, came to my limbs and backbone, even my arms now, all the joins are painful, I cannot carry anything, even a cup of water."
The veteran journalist now has to be carried whenever he wants to move.

He believes this is not a paralysis which could have ceased to pain, a sign that there is some problem that needs to be investigated.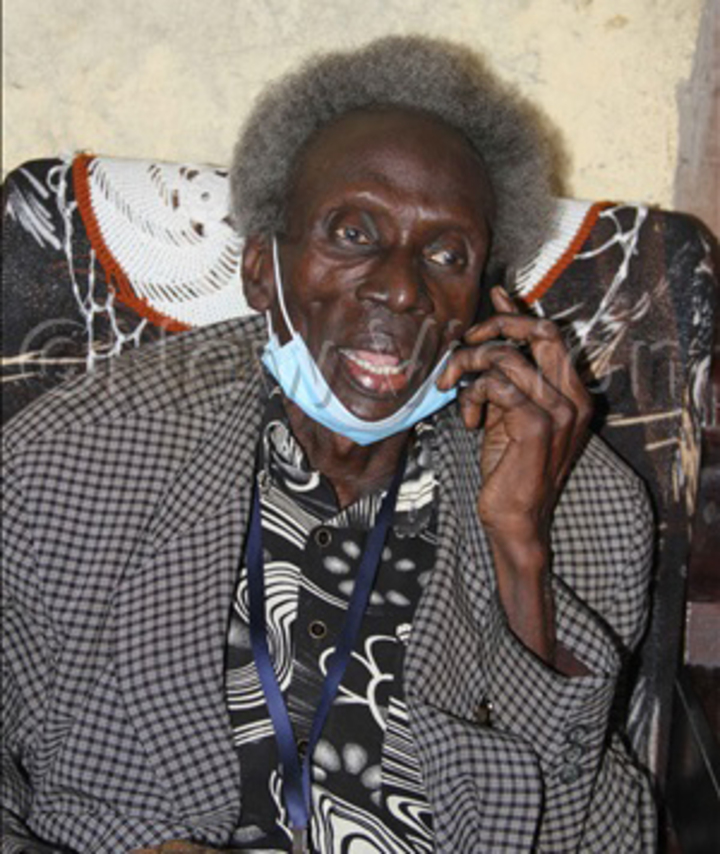 Joining Radio Uganda

Angulu joined Radio Uganda in 1974 and was sponsored for journalism at Uganda Management Institute the following year for three years.

He worked at Radio Uganda till 2001 when he lost a wife and went home. He became sick and coupled with challenges of looking after his children, when he returned to duty, he found his name had been deleted as he was considered to have absconded from duty.
He had written to his employer but the letter did not reach due to the crude means of letter delivery at the time.

His attempts to be reinstated failed yet he had qualified for pension.

In 2003, Angulu joined Radio Rhino in Lira where he worked for a year and moved to Radio Unity where he is still considered an employee.

For the last five years, Angulu has been surviving with the help of friends, relatives and the radio station that rented for him a house he lives in.

Recently, his condition was assessed and found that Kumi Orthopedic Centre wanted sh15m which he cannot afford.

Unity FM has held fundraising drives whose money was supposed to take him to Kumi Orthopedic Centre but instead used it in a clinic for three months of electric massage.

However,this yielded no good results but the excruciating pain intensified instead.

"My limbs are getting weaker and weaker every time."

Bob Oyuku, a journalist who worked with Angulu, says he got concerned and contacted a doctor at Mulago Hospital who told him to take Angulu there.

He was advised to get a referral letter from Lira Regional Referral Hospital which he did and they also gave him an ambulance.

Angulu, fondly known to his fans as Uncle CD, was taken to Mulago on Tuesday.