The ruling National Resistance Movement has poured cold water on the alliance, saying it will not amount to anything.
The political temperatures are heating up. Within the Opposition backyard, two key actors, the Forum for Democratic Change (FDC) strongman, Dr. Col. Kizza Besigye and the Kyadondo East MP, Robert Kyagulanyi aka Bobi Wine, the leader of People Power pressure group, have formed the United Forces of Change alliance.
Some actors close to the two political actors, such as Kampala lord Mayor, Erias Lukwago, said the United Forces of Change alliance is not an electoral platform but a pressure group that has crystalised after months of subtle private engagements geared at embracing defiance.
Yet despite the political camouflage around defiance, some experts say, the Besigye-Bobi Wine unity could be a precursor to a bigger Opposition alliance ahead of the 2021 general elections.
The only roadblock, however, political analysts say, is that it might be short-lived given the un-ending squabbles that currently characterise Opposition camps and the historical pedigree of political divorce that have shaped past attempts of unity.
"They have to deal with some fundamental issues urgently. The first one is how do you choose your allies to join the alliance? This alliance comes at a time when the Opposition seems to be in shambles with visible fights. Everybody has been trying to get Bobi Wine to their side. Initially, some politicians wanted to use Bobi Wine and his People Power pressure group to finish off Besigye. That did not work, but I don't think their intentions have been abandoned," said Henry Kasacca, a political analyst and keen observer of political developments in Uganda.
According to insiders, Kyagulanyi's associates had pushed him to knock Besigye and FDC off the stage. As a consequence, Kyagulanyi's close associates at the time, such as Dr Abed Bwanika, viciously hit at Besigye. However, subsequently, Kyagulanyi was convinced by moderates in his camp that it would be counterproductive to wage a war on veteran opposition politicians. It is then that Kyagulanyi held a meeting with Besigye and the two agreed to continue with their dialogue.
Political contradictions
Forming alliances in Uganda, Kasacca added, is not as easy as making pronouncements.
Since 1996, the Opposition under President Yoweri Museveni's regime has made several attempts to unite, but due to what experts describe as ideological contradictions, these alliances suffer sudden death.
The failure to deal with management issues related to the alliance and the issue of selection of candidates, Kasacca argues, has always stood in the way of the alliances from Inter-Party Coalition (IPC), Reform Agenda, to the Democratic Alliance (TDA) that was crafted with a view of fronting a single Opposition candidate ahead of the 2016 general elections.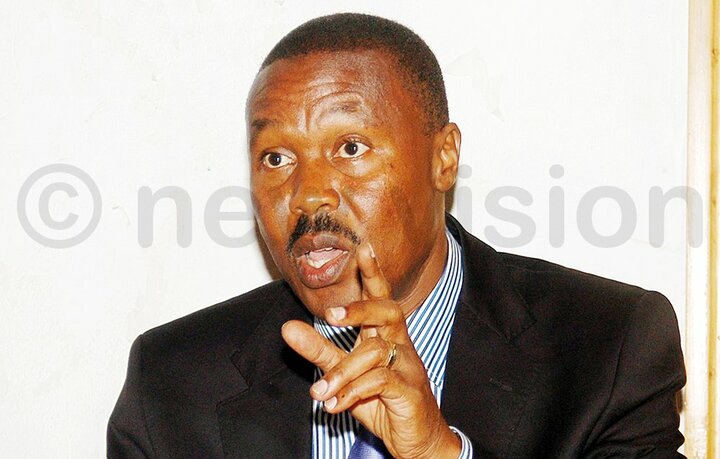 "Since the 1996 elections, the Opposition has agreed to work together, but the how is the most important question. The past ideological contradictions within the Opposition still exist. While Bobi Wine thinks that he can mobilise Ugandans to vote in the forthcoming elections, Besigye believes that it is a waste of time," he said.
Kasacca added: "The parties that are also coming together are internally divided. Some of the People Power individuals are members of the Democratic Party, which the party has condemned. How do you build an alliance of political parties that are not united?"
The collapse of the TDA arrangement, Kasacca said, was blamed on Besigye while IPC cracked when Uganda People's Congress and the Democratic Party (DP) pulled out.
"In this particular case, they are likely to blame somebody else for failing the alliance? Without consensus on serious political issues such as the selection of candidates, the unity is likely to die within the first two weeks. In fact under the current state of the country, it is not very easy to select allies. Bobi Wine is currently crisscrossing from DP, FDC to JEEMA as he struggles to find trusted allies," he said.
Some political observers have highlighted the fact that people who were originally close to Kyagulanyi, such as Dr Abed Bwanika, Samuel Lubega Makaku and Micheal Mabbike among others, have completely disappeared from the People Power politics and even from Norbert Mao's DP Bloc alliance.
To perhaps bridge the deep political divisions, Kaygulanyi met Mao shortly after the launch of the alliance with Besigye.
Observers also point out fact that some of the allies of Besigye and Kyagulanyi are hardliners and sworn enemies and reconciling them may be an uphill task for the two principals. Many even are political rivals fighting over the same political positions - for example People Power's Latiff Ssebaggala seeking to dislodge Erias Lukwago from the position of Lord Mayor.
What others say?
At the launch of the alliance on Monday, Bobi Wine implored supporters of both camps to desist from squabbles, particularly on social media platforms, saying it will delay the change.
"We as leaders can only show you the way. Our strategies might differ at some point, but our objective is the same," Bobi Wine said.
At an event in Wakiso, there was no mention of the issue of a joint presidential candidate. However, the political pulse at the event signalled an attempt to forge a consensus on unity, at least going by people close to the Opposition base.
The battle for the 2021 presidency is expected to attract President Yoweri Museveni, former FDC president Besigye, the leader of Alliance for National Transformation (ANT), Maj. Gen. Mugisha Muntu, former security minister Lt. Gen. Henry Tumukunde, DP president Norbert Mao and Kyadondo East MP Kyagulanyi.
At the Wakiso event, JEEMA, Conservative Party (CP) were represented but DP and ANT were not —even though some members from DP attended in their own capacity.
"The mode of the alliance is something the party leadership will consider when we are approached. We are open. However, we are happy that those individuals have come up with something and we pray that it will prosper," Alice Alaso, a senior member of ANT party said.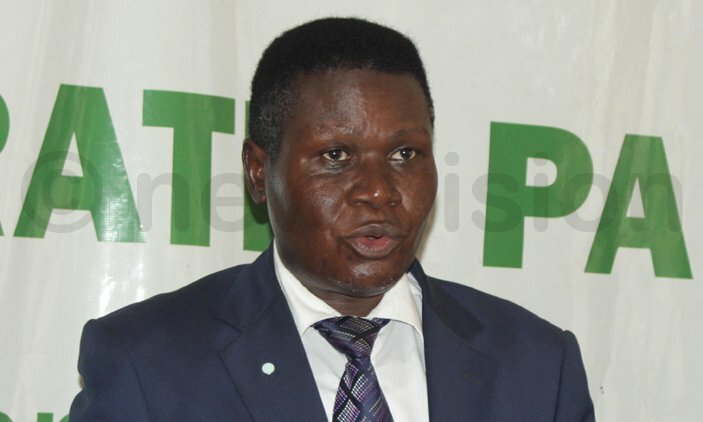 According to DP president, Norbert Mao, for the alliance to work, it should not repeat the past mistakes that have continued to haunt opportunities for unity.
"It is welcome, but they should not repeat past mistakes. As DP, we must unite as a party not individually," he said, describing DP members that are hobnobbing with the United Joint Forces group as firewood harbouring insects.
"You can use such firewood to cook but don't get surprised when those insects bite you. In order to be relevant in national affairs in 2021 and beyond, DP should be ready for the transition, otherwise, it will be like a wagon without an engine," he added.
The ruling National Resistance Movement (NRM) has also poured cold water on the Besigye-Bobi Wine alliance, saying it will not amount to anything.
"We are not scared of the purported unity by the opposition. That effort to unite does not increase its political weight. Each of them walks into the alliance with the same little popularity he or she commands. They are just shortening the mathematical equation but working towards the same end results. We are set for them. This will not be the first time we defeated such united forces," said Rogers Mulindwa, the spokesperson of NRM.