Losses stem from stringent social distancing and lockdowns that have affected filming, cinemas and festivals such as Nyege Nyege which creates a strain on providing fresh and watchable content.
FILM COVID-19
When Uganda's planners talk about creating an economic stimulus, often the hardest hit sector - film, theatre and festivals - is also the most overlooked. Global box office estimates that the sector will lose as much as $5b (sh18.7 trillion) this year, this includes loses in Uganda.

Losses stem from stringent social distancing and lockdowns that have affected filming, cinemas and festivals such as Nyege Nyege which creates a strain on providing fresh and watchable content.

During a webinar on the film industry in Africa, renowned Nigerian film producer Kunle Afolayan said that beyond work, the COVID-19 pandemic has also affected people's morale.

Mondaq.com pointed out that force majeure clauses have been triggered due to travel restrictions and bans on non-essential work. Consequently, up to 95% of all members of the International Alliance of Theatrical Stage Employees (IATSE) —whose members are responsible for all technical, logistical and operational aspects of TV and film production have lost jobs.

Uganda's film industry has not been spared by the hit on the global film industry. Nonetheless, Isaac Godfrey Geoffrey Nabwana, the founder of Wakaliwood pointed out that film is an area which can create jobs since everyone, right from a baby to the elderly, can earn from a movie role.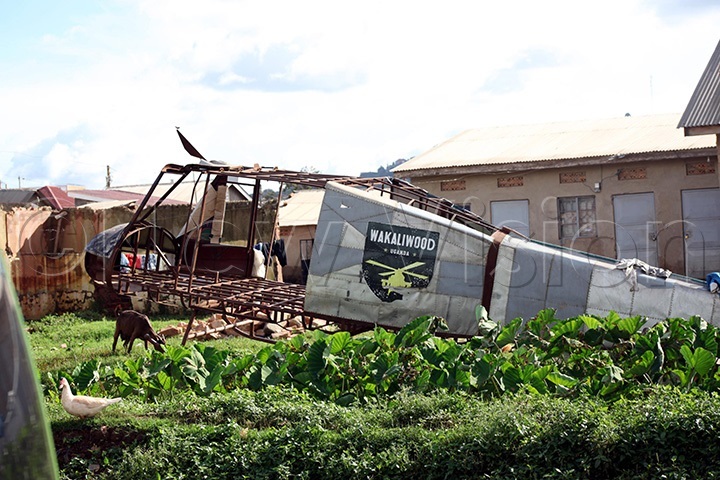 "We can compete with the rest of the world talent-wise because talent is God-given," Nabwana said. Nabwana who did not study film has produced low budget movies such as "Finding Captain Alex" which has garnered over four million YouTube views placing Uganda on the global film charts and attracting several tourists to the country.

Nana Kagga, a renowned Ugandan actress, filmmaker, and petroleum engineer pointed out that Uganda's economy could substantially benefit from film if the quality of storytelling where to improve.

Kagga is the CEO of Savannah Moon Ltd, a movie production company which has created films like "The Life" which was shown on M-NET and the popular series "Beneath the Lies."

"The potential of the industry is unparalleled. Film influences culture, politics, the economy and the future generations. We need to tell stories that tell the good things about Uganda. NGOs make a lot of money by showing negative stories," Kagga said.

She explained that there is a need to nurture a culture of storytelling, especially around the positive aspects of Uganda. In order for this to happen, she said that local television should air local movies and government should provide marketing and distribution support.

Kagga explained that lowering taxes on international films shot in Uganda will make the country competitive against other popular movie destinations like South Africa. She noted that attracting the shooting of international movies to Uganda will facilitate the transfer of skills for actors and technical crew.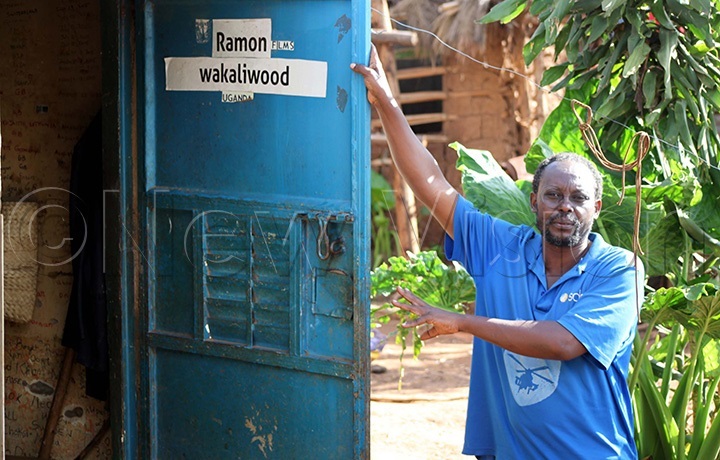 "In some countries, the government requires that the equipment used to shoot international films is left in the country at the end of production. We could learn from South Africa," Kagga said, urging Ugandans to offer free locations for the shooting of film scenes.

Kagga argued that there are enormous marketing benefits for locations that appear in films. She also pointed out that the film industry needs pay structures to avoid exploitation of actors and crew.

Fanny Martinez, a marketing expert noted that Uganda's film industry requires a robust association that will protect ideas from being stolen. She also noted that there is need for a film school to train actors, scriptwriters and technical crew.

Consultancy firm - Baker McKenzie noted that people are not in cinemas for fear of picking up the virus, leaving the way open for traditional broadcasters and live streaming platforms to benefit from stay at home movie and tv watchers.

They pointed out that the industry should consider the use of transactional video-on-demand platforms for new releases. "Whatever means are implemented, the impact is likely to disrupt the traditional reliance on theatres as the first release window and ultimately, the way of doing business in the film distribution industry could find itself forever changed as a result," McKenzie said.