According to market vendors, Kiryowa has been on the street for the last month. He has no mother nor father.
HEALTH
KAMPALA - Every evening when everyone is rushing to reach their homes to beat the 7pm curfew, that is the time when 12-year-old Abdu Karim Kiryowa, also comes to the streets to sleep. The street is his home.

Kiryowa is a regular sight on the streets of Mpererwe trading centre, the junction that goes to Kitezi town. Where he sleeps might look risk and dangerous, but it is his home. He has spent a month without knowing how it feels, having a roof over his head.

Found in the glaring midday sun playing with dirty tins, when you meet the youngster for the first time, he appears like any other street child in good health, but he suffers from a serious health condition.

"I pass stool through the opening created on my stomach and I sleep here," he said as he pulled his dirty shirt up to show us the opening.

The jovial boy was born without an anal opening. A good Samaritan took him for surgery but for now, the stool just flows uncontrollably. His experience on the street is so agonising that it takes tears to put it in words.

There is heavy sadness in his voice when he narrates how he spends the day and cold nights on the streets.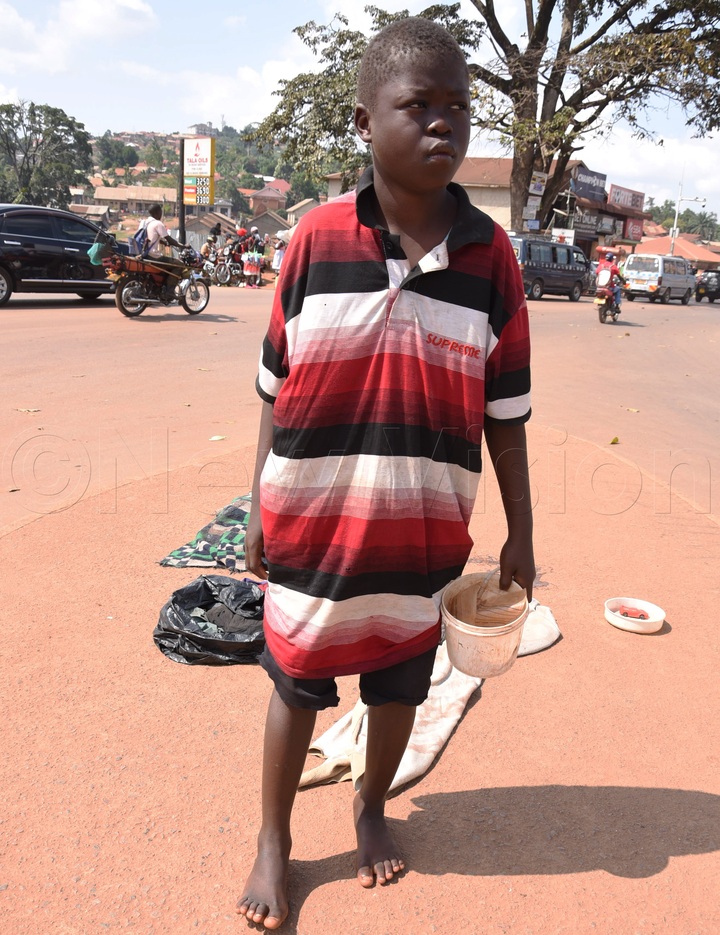 "I am lucky policemen do not chase me on the street, I sleep in a polythene bag when people give me money, I buy food," Kiryowa said.

Kiryowa has nowhere to go, he has no clothes, he does not bath and when the black polythene bag that stores the stool gets full, he throws it anywhere.

"When it gets full, I just throw it anywhere because most of the toilets are for paying," he said.

According to market vendors, Kiryowa has been on the street for the last month. He has no mother nor father.

"All children deserve love and care from those around them. We do not know where that boy came from, but we are calling upon well-wishers to help him get treatment and where to stay," said Janet Nampeera.

Rebecca Nassiwa, the chairperson of Kasule market, said that she has been giving him tea but she also does not know where the boy came from.

"At first, we thought he had run out of the hospital or maybe someone used to drop him in the morning but for the last two weeks, that boy has been sleeping on the streets when it rains he goes and sleeps on the verandahs vacated by traders. He is in pain, but we cannot help him. Any well-wisher should come and help," said Nassiwa.

Kiryowa called upon well-wishers.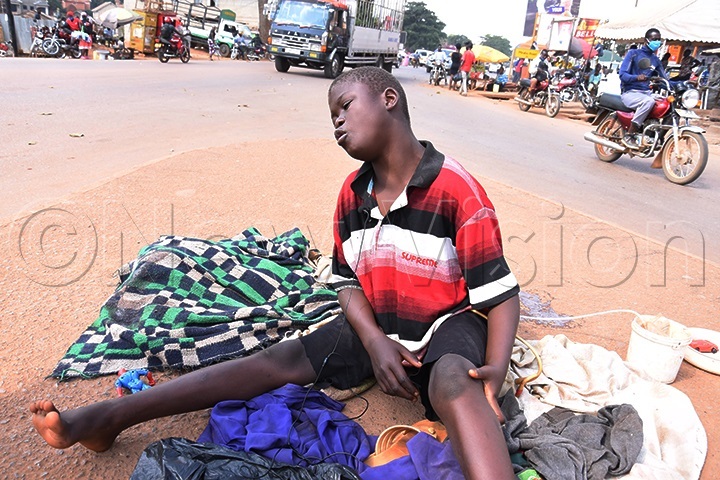 "I want to get treatment; the money people give me I use it to buy lunch. Yesterday I did not have lunch, but I ate supper. I bought chips and tea from the Mpererwe market," He said.

When asked his parents whereabouts, he could not remember his parents' names, their whereabouts nor the village where he hails.

"My parents died," he said.

We tried asking him for more details of his past but he remained quiet. He couldn't divulge any more information, he only looked on with a sad face.

To help Kiryowa find where to sleep and receive medical attention, you can go through this number 0773399050.

(This story was done with support from DGF)