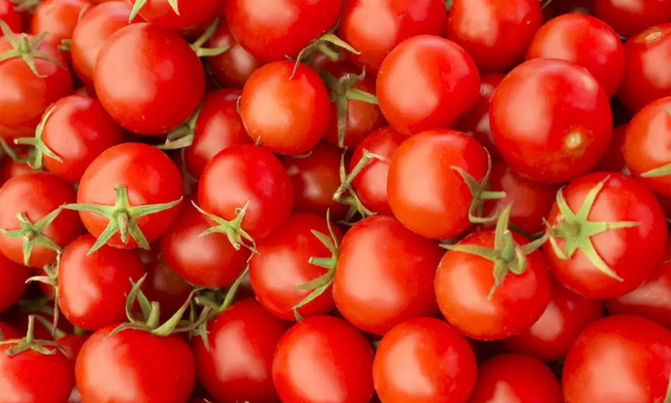 Potting is ideal for producing vigorous seedlings from the nursery
The tomato is one of the seasonal moneymakers that farmers who need a quick buck should go for.
There are mainly two seasons for growing tomatoes in a year. However, with irrigation, tomatoes can be grown all year round.
The amount of tomatoes grown in Uganda is not recorded, however, the country supplies Southern Sudan, DR Congo and Rwanda.
Tomatoes can be grown in most parts of the country as long as the soils are loam, dark and fertile. Most varieties mature in 75-90 days.
The seeds are packed in various sizes, from sachets of 25-50 seeds, which cost sh2,000- sh5,000; 100 seeds, which cost sh12,000; 1,000 seeds, which cost sh60,000 and more.
An acre needs around 16,000-20,000 seedlings, which cost around sh800,000-sh1,200,000.
Requirements for an acre
• Land; owned or hired at sh250,000 an acre per year.
• Clearing land costs about sh500,000.
• Buying seeds at about sh1,200,000.
• Pesticides and fertilizers at about sh1,500,000.
• Labour at about sh1,500,000 The total cost to harvesting is between sh5,500,000 and sh6,000,000 Expected moderate yield is between sh15m-sh20m.
Nursery bed preparation
Potting (putting seeds in pots) is ideal for producing vigorous seedlings from the nursery. Potting materials can be got from many agri-input stores at around sh20-sh50 each.
• Mix one wheelbarrow of soil to another of decomposed manure. Manure can be got from livestock farmers, for example chicken droppings or dung.
Currently, a 100kg bag costs between sh10,000 and sh15,000. Alternatively, you can decompose your kitchen remains, for example leftover food, for three months in a covered pit to create manure.
• Mix 50g of DAP in one wheelbarrow of decomposed, ine manure to enhance root establishment. A 50kg bag of DAP costs sh130,000. You need two bags per acre. Fill the mixture in pots and put one seed per pot. The seed should be one inch deep.
• Arrange the pots in order and cover them with grass.
• Water every morning with each seedling taking at least 30mm.
• Remove the grass after a week or upon germination.
• Spray the seedlings with a mixture of 1ml of cypermethrin and 5g of mancozeb with a 1litre sprayer to protects them from pests.
• Spraying is done once a week in order to protect the seedlings from fungal diseases and pests.
• Seedlings are ready for transplanting after three weeks.
Transplant in the evening to avoid the hot afternoon temperatures, which may cause them to wither.
Compiled by Joshua Kato (Harvest Money Editor) and Joseph Male, a vegetable agronomist and best farmer 2019.