A few hours from now, President Yoweri Museveni will be addressing the nation on the next steps to follow before the current extended lockdown ends on June 25.

Slated for 8pm, the 16th presidential address on Covid-19 will give an update on the country's fight against COVID-19 and related issues.

As the country waits for this important address, it should be remembered that for over 90 days, places of worship, schools, bars, gyms and sauanas and night clubs have remained under total lockdown.

Boda Boda are also yet to be allowed to carry passengers. Taxi and buses which are the only public transport means are limited to carrying half the number of people they are licensed to carry.

Border districts are also still under lockdown with minimum movement allowed. The airport and all international borders are still closed.

Their chances of having these opened are the same as keeping them closed.

Since the partial lifting of the lockdown, Ugandans have remained careless with many seen not observing social distance guidelines or wearing masks. It is worse in areas like Kikubo, and other markets, like Nakasero where there is congestion.
It will be carried on TV West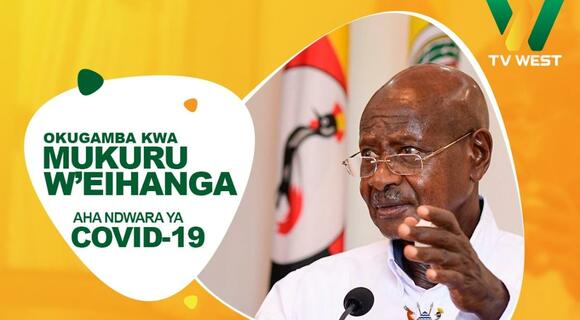 Catch him on all our radio stations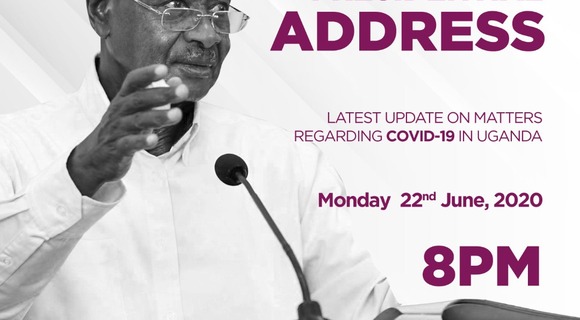 Live on bith Bukedde TVs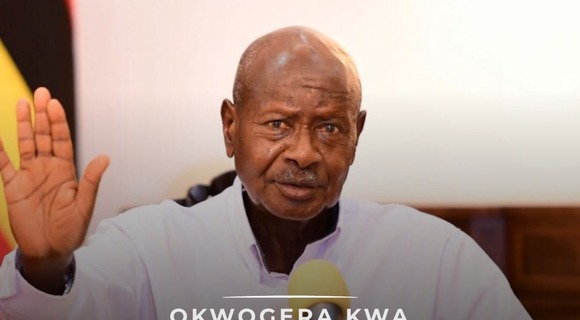 He will be live on Urban TV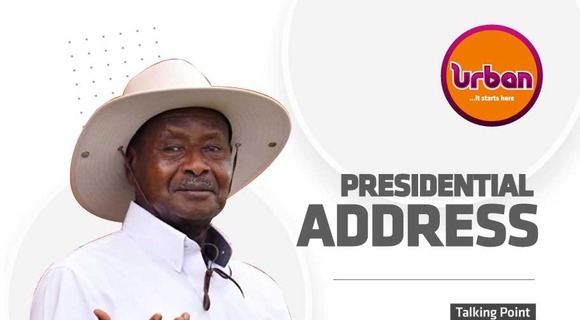 Despite all this many Ugandan have their views on what they wish the president should address.

The New Vision, engaged readers on Twitter and Facebook to have their say on issues they think the President needs to address. Below are some of the responses.

Twitter responses

Pray Harder

@HarderPray

He needs to open schools for our children not to nurture future slaves for those risking for education now. Even the most hit countries have remembered why education should continue. The TV thing is not schooling

Lutie

@Lutielavz

True even our universities are large enough to occupy us since we finalists aren't so many. And we are mature enough to follow the guidelines

BANARD SIGMUND

@atwesigirebana1

Let him open schools because these early pregnancies we are hearing may be a bigger problem than COVID-19 itself.

Mumbere Chrispus

@Dr_Chrispus

Opening universities, we so hopeless. With all Village TV, radios and reading material for other students, Campusers are left hanging....

Edward Mutabazi Flag of Uganda

@Ishekatazi511

Let him forget about opening schools, let him open up completely because after all people opened themselves long time ago. How far with the Bicycle production?

Gerald K Tusasiirwe

@GeraldTusasiir3

The president should consider opening schools to save the girls getting pregnant and teachers who haven't been working for over 90 days.

Gidudu Derick

@GiduduDerick1

Surely interested in the way forward arcade tenants will be helped on their rent. Whether govt will pay for them, landlords to forgive them among others for the months that they were under lockdown and not working.




Facebook

Pastorahumuza Williamsjunior

Schools must start.... Lockdown should end with immediate effect due to starvation of people, government officials must STOP selfishness....and deliver government services to the public in right way...not waiting kawunga up to date!!!!.

Abaho Abraham

Open our airport, churches & other worship places our motto is 4God and our country and when we pray the lord shall heal our land.

Olwit Oscar

Public transport should be reinstated to full capacity. The fact that the half capacity is not helping in any way, imagine having one infected passenger what will stop the rest from contracting the virus...let's take our chances and business gets back to normal abeg

Ivy Matovu

Address the housing situation. Landlords and tenants. How people will settle big accumulated bills because homeless is real and the government has no housing to settle those in need.

Dennis Karuhanga

With the rate at which the infection is spreading, and the way Ugandans have become complacent, the opening up should be systematic and monitored and breach of the Health Guidelines, should lead to closing that business. Take an example of people in Nansana who were found in a Sauna, drinking and in a Lodge! These should be quarantined and owners or operators of the Hotel punished. I still think the schools are not ready to open as there seems to be no consensus on the SOP and how to mitigate, in case of a pupil or members of staff contract the disease.

Munina Kenneth

If he's letting people back to work and people reopening up business he has to rethink about the curfew time too how do u expect all people to be back at home by 8pm even if that was to happen how do u expect them to beat de jam along de way coz of these but small service Roads U make don't make people Get heart attacks.

Mark Luttamaguzi

Please let our kids go to school if u really love Uganda because we all know this thing was a money making thing; please sebbo, I beg you Mr. YKM please