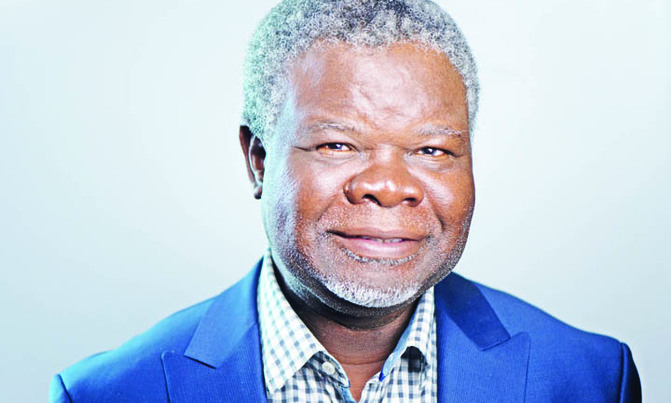 Your shoes are impossible to fit in but as much as possible we shall continue fighting to make our newsrooms and journalism safe for the African woman.
Dr Chibwana dreamt of an Africa where voices of women are heard.

Last week was dark for the women journalists of Africa as we mourned Dr Tikhala Chibwana, who was the WAN-IFRA WIN Director for Africa for the last five years. He passed away on Sunday, June 7 in Malawi.

I first met Dr Chibwana, who we fondly called Dr T. in 2010 at a congress organised by the World Association of Newspapers.

He was then General Manager for the Times Group Limited in Malawi. I had just been appointed Editor-in-Chief at Vision Group and since he oversaw a media house, he perfectly appreciated my role.

Every time we met, we had many professional discussions spanning editorial, sales, marketing, finance, production, human resource, and product development and over the years, I grew to trust him as a professional mentor. We shall remember him as the man who fought for women, especially women journalists, writes Barbara Kaija, Editorin-Chief, Vision Group, Uganda.

Dear Dr T. We salute you for the good fight to unshackle the journalists of Africa and, especially the women journalists. We greatly appreciate you for the seed you have sown in journalism.

The World Association of Newspapers WAN-IFRA, Women in News (WIN) programme that you have nurtured for the last five years now covers 15 countries in Africa.

By advocating the full involvement of women journalists, you dreamt of a future where their voices would be foregrounded, where the stories of Africa would be told without leaving out the female voices.

To achieve this, you sacrificed your comfort and probably your health too as you travelled all over Africa to fight for the voice of the woman journalist.

Your role involved mobilising journalists, media houses, media executives, resource persons and all the other media stakeholders.

You invented the right strategy: galvanise the media executives, get buy-in from the top and the battle to increase the voices of women in the media would be won faster and smoother. It is always hard work to get a slot in a busy executive's schedule, but you made it look so easy.

You knew how to get the appointment and when you were allowed in, you calmly and yet firmly made the pitch for the women journalists of Africa. You made a quick and convincing sale: "The ladies who attend the WIN programme get promoted within months of completing", you would explain and from there on the executive on the other side would sit at the edge to listen.

For many years before the WANIFRA WIN programme, the training opportunities that came to the newsrooms were ring-fenced for our male colleagues except if the bit was in the so-called 'soft beat' category of fashion, children and women.

Today the WIN programme has made it possible for many of our sisters in newsrooms in Africa to break through the red tape. WIN has enabled us to interact continent-wide with professionals in journalism.

In the process we have been exposed to role models throughout Africa and the world. Dr T., you never raised your voice, yet you convincingly inspired and motivated many of us to take up greater leadership roles.

Today there are a lot of testimonies to your efforts. As we celebrate your life, one by one the winners, women journalists who have benefited from the WAN-IFRA, WIN programme testify of your humility, kindness, calmness and wisdom in mentoring and coaching them.

As you predicted many of them have moved on to take leadership positions in their media houses and many others are on the ascent to break through the glass ceiling in the African newsrooms.

Just last week as we bid you farewell, at the Vision Group in Uganda, Penlope Nankunda took the reins as Head of Digital Content.

Across town at Next Broadcasting Station, Victoria Bagaya got her promotion from junior reporter to senior reporter and news anchor. They both completed the Women in News programme in 2019.

At Nation Media Group in Uganda the Editor of the Daily Monitor, Margaret Vuchiri, the Head of News at NTV Josephine Karungi, and the Managing Editor Digital, Carol Beyanga, all demonstrate that women can lead newsrooms competently.

As you rest Dr T., we are one man down, but we shall not give up. We shall lie low for a while, nurse the pain of losing a father figure and then we shall rise up again, clean off the dust and re-engage because we know that you would want us to do so.

Just like you always said, the story of Africa cannot be told by only the male voices; we need to bring in the women's voices.

We have many women experts in Africa but their views are not regularly solicited for, though up to 80% of the food in Africa is produced by women and most of the informal household incomes are produced by women; though women and children bear the brunt of war, their voices are still far flung in our media.

We must fight to keep the voice of women journalists strong in our newsroom so that they can aptly tell the uncensored development story. Most schools of journalism graduate more female journalists than male, yet in the newsrooms the females are completely outnumbered.

It will always be tough for the individual female journalists to fight for themselves but together we can begin a movement that makes the newsroom and journalism safe for women.

We shall investigate and find solutions to why the women journalists of Africa are leaving the news rooms at an alarming rate.

If we turn a blind eye and don't facilitate equal representation of male and female journalists, some stories in our societies will never be told. To tell the uncensored story of Africa, women journalists must be as educated as the men.

We must advocate a system that allows for equal opportunity. Media owners and managers should work at strengthening training for all their journalists with emphasis on the female journalists, who are in most cases locked out of the more investigative and analytical beats due to insufficient skills.

Dr T., you repeatedly said, "It is not a crime to be a journalist and a mother." Yet in many of our African newsrooms, women journalists pay heavily to meet their God-given responsibility of motherhood.

Many media houses in Africa do not have on-site child care facilities and are still lagging behind in addressing concerns regarding child care. Take Hilda, a freelance reporter who gave birth only two weeks ago but had to return to the newsroom today.

She is frail and weak and her baby can hardly drink formula milk but she must work. Many women are employed as freelance journalists so they are only paid for published or broadcast work.

If they choose to go on maternity leave, they have no income and no means of survival. The lockdown that was put in place as a result of the coronavirus has shown that it is possible for journalists to work with reasonable efficiency from home.

Can we support women journalists so that they work from home, especially so during that time when they are the most vulnerable? Sexual harassment is still one of the big issues that scares our young sisters away from journalism.

They still experience sexist language and inappropriate touches which diminish self-esteem and make the environment insecure. We have heard of cases of editors demanding sexual favours in exchange for a byline.

Some affected women chose to leave rather than put up with the demeaning treatment but this means that we lose their contribution.

The national Employment Act prohibits any discrimination in employment on the basis of race, colour, sex, religion and political opinion but many of the women journalists are still paid far less than their male counterparts even when they do the same job.

How can we stop our government agencies and media houses from paying lip service to equal opportunity employment laws?

All these puzzles and many more place a demand on all of us. As the women journalists remember you Dr T., we shall honour you by embracing leadership positions in the newsrooms.

Your shoes are impossible to fit in but as much as possible we shall continue fighting to make our newsrooms and journalism safe for the African woman.