One of the effects of the COVID-19 lockdown was working from home. This new experience came with challenges, there were some positive outcomes too.
One of the effects of the COVID-19 lockdown was working from home. This new experience came with challenges, there were some positive outcomes too. RITAH MUKASA, AGNES KYOTALENGERIRE, and JACKY ACHAN spoke to some mothers who shared their experience working from home.
CATHERINE ALEJO, The Leonard Cheshire International Uganda- Programme manager
"Being a mother is challenging and working at home means productivity is affected," Alejo says. The mother of one says she had to readjust her schedule to accommodate the needs of her child.
"I am an early riser and, on a normal workday, I would be in the office between 7:00 am and 8:30 am, but during the lockdown, I have had to readjust my schedule to accommodate my two-year-old son, between 9:00 am and 5:00 pm," she says.
I wake up anytime between 7:30 am and 8:00 am, take a bath and feed him, before I start then work at around 9:00am. He is used to it and he likes it when we eat together." "My work consists of mostly meetings, which he is always interrupting, so, I got a maid to help during work hours," she adds.
When Alejo takes a break, she says she watches television and plays with her child. Lucky for Alejo, her boss understands that she is a parent. "I created a schedule for myself that was flexible so I could attend to my child when he needs attention.
The greatest comfort is knowing I have the support of my boss," she says. "Working from home has given me the opportunity to bond with my child. He is happier with me at home." She notes that she gives herself targets and a timeline to achieve them.
"My husband is a doctor. He leaves in the morning and returns at 1:00 pm or 4:00 pm, depending on the day. He respects my work and takes care of our son when he is around so that I'm not distracted," she says.
"We had our troubles when I had pressing deadlines and had to work till 7:00 pm," she says, adding that she was working on a new project on COVID-19 adoption in the programme, which took two weeks.
"If I am to choose between working from home or going back to the office, I would go back to the office because, at home, it is easy to keep postponing tasks," she says.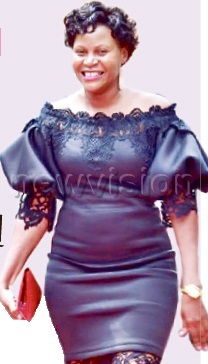 FARIDAH LUYIGA, THE PROGRAMMES MANAGER AT WHITE RIBBON ALLIANCE
For Luyiga, achieving a conducive work environment was not easy because her husband and children were all at home and required her attention.
To enable everyone to have space to read, play and work without interference, Luyiga demarcated space in the home.
For instance, the children were allocated the sitting room for study time, her husband set up his workspace in the guest wing, while Luyiga turned part of the bedroom into her office. When the lockdown was announced, Luyiga says she had a backlog of work. So, working from home created an opportunity to focus.
The mother of four — aged 20, 11, nine and seven — says she has been able to closely supervise all activities in her home. She also notes that mealtime has also improved as she now monitors the cooking and has managed to reinforce food etiquette.
Luyiga says she has also gotten time to interact and understand her children better. Recently, she discovered that her daughter loves to cook. She also endeavours to connect with her son. She, however, notes that the biggest achievement during the lockdown has been the introduction of family meetings, that take place every Friday evening.
They use this time to share issues and to find solutions for them. "Listening to the children's issues is heartwarming.
Sometimes, they raise critical issues and other times they complain about childish fights among themselves," she says.
Luyiga says she has also bonded more with her husband, especially in the evenings and on weekends. She adds that since one of her daughters loves dancing, they sometimes join her and shoot videos.
Other times, they have football matches organised by their son. She, however, notes that her working space is usually invaded by the children, even during virtual meetings.
"If the issue is serious, I tell them to write it on a piece of paper," she notes.
JEMEO NAMULWANA, A TEACHER AT MADRASA EARLY CHILDHOOD DEVELOPMENT INSTITUTE IN MENGO
Working from home has not been easy for Namulwana. She says the lockdown was effected at a time when she did not have a maid. "It has not been easy. I have to juggle being a mother, an employee and a teacher. On top of my office work, I have to cook, clean the house and take care of the children when they need my attention" she says.
Namulwana has five children — four girls, the youngest (son) turns two in August and the oldest is 10. Challenges aside, she notes that working from home has given her time to bond with her children and learn what takes place in their lives when she is absent.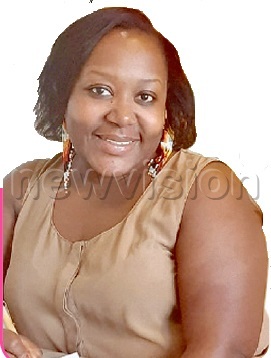 "I engage the older children in chores to lessen the load. My husband also helps with the chores when he is at home. If I cook, he will clean the house and take care of the children," she adds.
"However, I would rather go back to the office than continue working from home. It is more productive."
NUWERA NTABGOBA MUHANGUZI, WHO WORKS WITH AN INTERNATIONAL ORGANISATION
Muhanguzi has been working from home for close to three months now. She is a mother of two — ages two and four.
"I do not do homeschooling since my children are young. However, I have to keep them engaged because they are at an active age," she says.
She says she prepares age-appropriate work, like painting pictures, learning the alphabet and numbers. Meanwhile, she has to balance these responsibilities with work. "Balancing work and family has been exhausting, but fulfilling," she says. "I have learnt a lot and continue to learn."
Between 8:30am and 12:00pm, Muhanguzi closes herself in a room and concentrates on work, while a niece, who has been living with them, takes charge of the children. At noon, she heads to the kitchen to prepare lunch.
"I cannot let the children have bad or unhealthy food, which has been prepared by someone else, when I am at home," she says. "I cook food in bulk and refrigerate it. This helps me to make quick meals."
After the lunch, the children take a nap and Muhanguzi gets back to work till 5:00pm. "There are some distractions.
The children come to update me on their achievements. Or they throw tantrums and I am forced to go see what the matter is," she says. "Once, my older child asked me why I do not spend time with them, it broke my heart. They do not understand why I am at home and still not spending the day with them."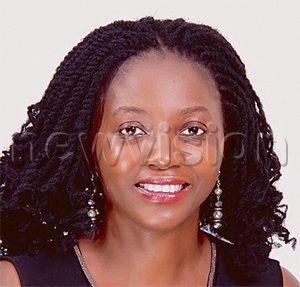 JULIET KASIITA, The founder of Winprenuers Uganda, an IT expert at BRAC Uganda , and the country manager for Sinatics group
I have two jobs, run my organisation, Winprenuers and, for seven years, I have not had a maid. When the lockdown set in, I was determined to do my best and routine has worked like magic for me. Before, I used to wake up at 5:30 am on
weekdays to get ready for the day. At 6:30am I would set out to drop my daughter at school and be on time to beat the
heavy morning traffic.
Even now when we are all stuck at home, I still wake up at the same time to prepare meals for the day. By 8:00am, we are
having breakfast. After breakfast, my nine-year-old daughter gets ready for her online classes.
I also dress up and makeup, just as I would, for office, including my office outfit, to set the working mood. I zoned out a corner for my office, complete with a table, chair and computer.
During this time, even my husband is busy. So, the TV is off. I also informed my family about our schedules, so there are no visits or calls during these hours. I break off at around 12:30pm, to prepare lunch. After which, we all go
back for the afternoon session.
On Sunday, we wake up at the usual time and get ready for online service. My daughter is an usher in church. Even at home, after we have dressed up in our Sunday outfits, she ushers us into the living room.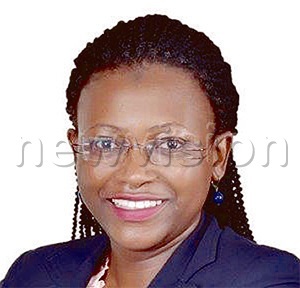 FATUMA NAGAWA, The head of internal audit at Tropical bank
Nagawa says working from home has given her time to bond with her family. "At the time the lockdown was effected, most of the staff members were on leave. As such, I would have to cover for them. This put me under pressure to complete assignments in time," Nagawa, a mother of three — aged five, seven and nine, says.
She attributes her ability to balance work and family to a well-planned schedule.
For instance, Nagawa starts her day with a jog or brisk walk in company of her children. After breakfast, the children engage in house work and start studying at 9:00am. She starts her work 8:30 am and takes a break at 11:00am.
Nagawa also notes that working from home enabled her to connect with her husband, who she regularly does exercises with and tend to the plants together.
"We had never had quality time before, because we worked from Monday to Saturday and we used separate cars. We only had Sunday to catch up," she notes.
After her work sessions, Nagawa engages her children in household chores, particularly her daughter who loves cooking.