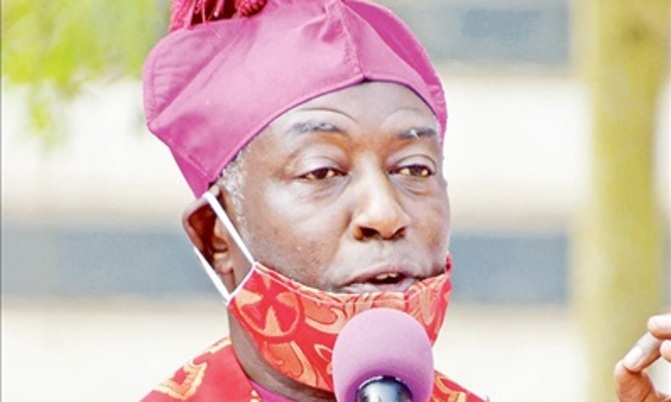 When Archbishop Samuel Stephen Kazimba took the reins of the Church of Uganda on March 1, Ugandans were optimistic that his developmental agenda was a new era in the Anglican church.
However, 17 days after his installation, the government instituted a nationwide lockdown, stifling his plans and posing a new challenge to reckon with. Carol Kasujja and Taddeo Bwambale asked him how his first 100 days were.
How have you found your first 100 days as Archbishop? It is business unusual. It is the new normal. Nevertheless, God is fulfilling my plans by helping people to change their attitude.
People used to think that the only way to worship was coming to Church, but now, they have learnt that their bodies are actually the temple of God — that they can pray from anywhere.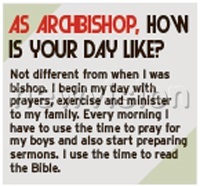 I have also found working with media houses useful, especially newspapers. I have also learnt that we have an ine church, which has not been getting our attention. After Covid-19, we will give attention to this Church.
Through online, I have reached out to so many people that I would not have ministered physically.
I get over 30,000 viewers, while in a church, only about 500 people attend. I have really appreciated this time, I have used it to read and study so many things.
We expected you to decry the many projects that were affected
But my biggest ministry is preaching to the soul! My main focus is the conversion of the head, heart and later the hand. Conversion of the head focuses on the mind-set, education and attitudes. Definitely the pandemic has greatly affected me because I would have been moving through the entire country preaching to the people to use their heads, heart and hands, but now, I cannot.
However, even though I have not been able to meet people, the good news is that people have come to appreciate our televised services. The only big challenge is that most of the church building projects are on hold, especially All Saints Cathedral.
Ever since churches were closed, about 90% of Christians have not been contributing in terms of tithe and offertory. So, we do not have resources to build.
We cannot blame the Christians because we know the situation, we are just praying that the pandemic ends. It is just a temporarily situation. Some people say Coronavirus is a punishment from God. I would not say that. But God can teach us through circumstances. Right now, all those who thought they were powerful have felt that it is God who controls everything.
It is very humbling. Airports and big cities are closed. Even here in Kampala, you can see that things are just getting back to normal. Even the scriptures are clear, when people humble themselves before God, they will be forgiven. You can check 2 chronicles 7:13-15. It reads: Whenever I hold back the rain or send locusts to eat up the crops or send an epidemic on my people, if they pray to me and repent and turn away from the evil they have been doing, then I will hear them in heaven, forgive their sins, and make their land prosperous again. I would advise people to also read Deuteronomy 8 till the end.
Without income, your priests must be broke.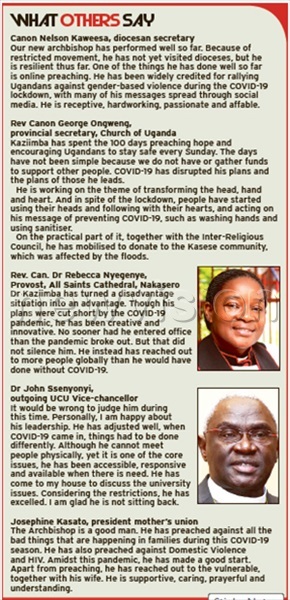 What advice have you given them on livelihood?
After Covid-19, ministers have to think about income-generating projects so as to support themselves. Through patience and perseverance, they will come out winners. I am also calling upon Christians not to forget their religious leaders. Most religious leaders sleep in good houses, so it is easy to imagine that they are not vulnerable, but they need the food.
People who are distributing posho and beans should consider them and give them food.
Are you happy with the way the government is handling Covid-19?
The Government has tried its best. The fact that we have not registered any death, shows that the health ministry has done an amazing job. But with the easing of the lock down, we need to continue co-operating. We know the president promised to distribute masks, but, as an individual, if you can afford to buy a mask, buy two for yourself so that you contribute to the fight against this disease. It is your health.
However, a lot is still needed, especially when it comes to food distribution. I know feeding people is not easy because even those who were fed will say tomorrow that they did not get food, but the food distribution process needs to be revised.
We have seen many Born-again pastors distributing food, where is Church of Uganda?
You have not seen me? We are doing a lot! Two weeks ago, we were in Kasese distributing items and food to those people who were affected by the floods.