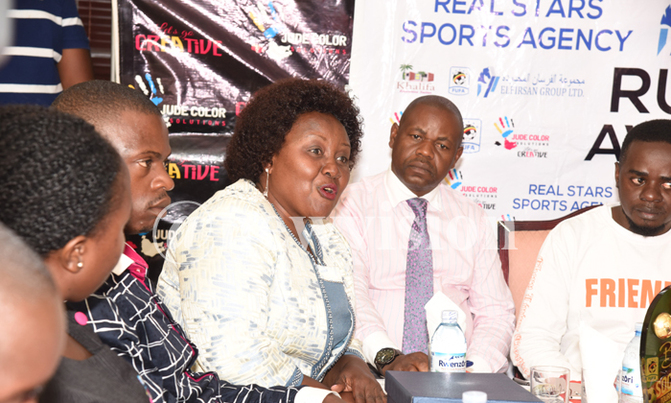 Sometimes the best man for the job is a woman. Especially if that job is somewhere at the very top of Ugandan football, a man's world if ever there was one.
As the latest conflict between local football governing body FUFA and the Uganda Premier League (UPL) has flared up in recent weeks, Diana Hope Tumuhiirwe Nyago has emerged as a surprise leader for the UPL cause.

While clubs like SC Villa, KCCA, Vipers, Police and URA have surprisingly stayed out of the UPL struggle, or as one source told New Vision Sports, offered their support in private, Nyago has been an outspoken advocate for the UPL.
Many would have expected the likes of Villa and KCCA, who constitute two thirds of the historical and formerly powerful VEK alliance, to be the leading voices on behalf of the UPL but the war command has been left to Nyago and other new players like Ben Atiku and Mpaka Mwine, who, as FUFA might attest, have exceeded expectations so far.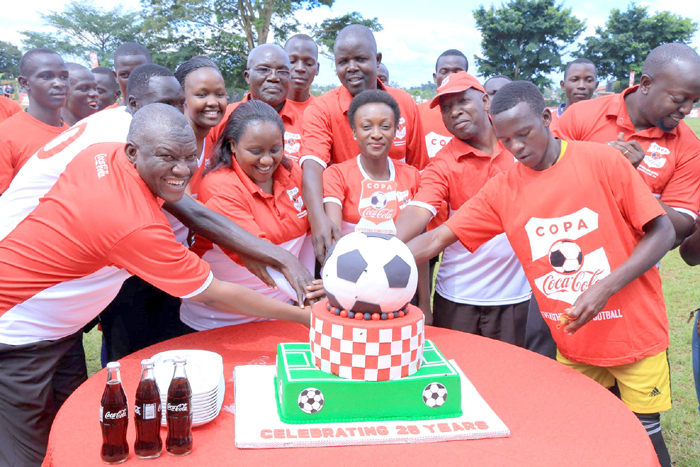 "Everybody seems to think that I'm at the forefront (of this struggle) because I'm a woman," Nyago says, as this exclusive interview gets underway. "But I think my views are similar to the other colleagues - the chairmen of the UPL clubs that came out to say 'no, what is going on doesn't seem to favour us'. It's just because I'm a woman that it is unique. The rest are men and the public is used to seeing men there. But because I'm a woman whatever I tend to do or say is brought out more."

Indeed it is often argued the worst thing for the cause of equality is to attach extra credit to a woman's achievement because of her sex. It simply empowers the perception of their inferiority. If a woman succeeds, it's because she's good period. Nyago is good, as her transformation of Jinja SS over the last 12 years proves. And she's certainly courageous, as her standoff with FUFA shows. Not that she would notice if you didn't tell her.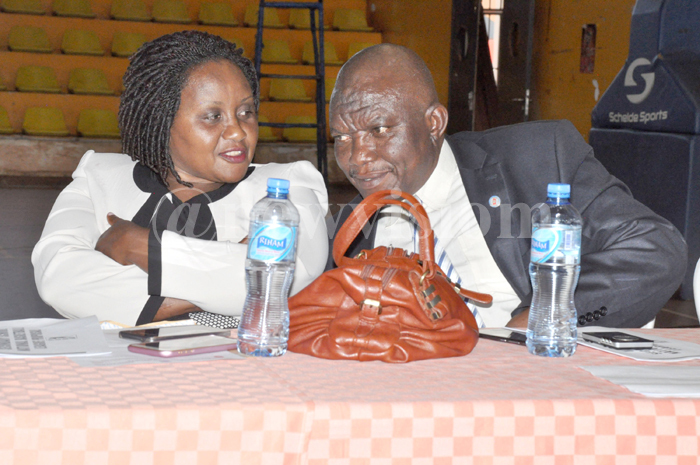 "For someone to come up and fight for their rights is human nature," Nyago argues. "No one wants to accept being oppressed. We all have it in us to fight for what we think is right. I'm one person who doesn't believe that I should live with what I don't agree with. I will always come out and say this is not proper, this is not right. That is my personality." Nyago's strength of character has been critical in helping turn around Jinja SS over the last 12 years she's been the school's head teacher. That and sports.

"About 12 years ago when I went there, Jinja SS was a no-go zone. The students were undisciplined. There were riots all the time, strikes. Generally there was chaos. So along the way I realised sports is something that everybody wants to identify with. Sports brings a sense of belonging and a sense of unity among the students. It fosters team spirit. And when they are working on something that they love, they tend to put all the mind into it. Sports is one way of occupying the learners in order to take their minds away from thinking about wrong things."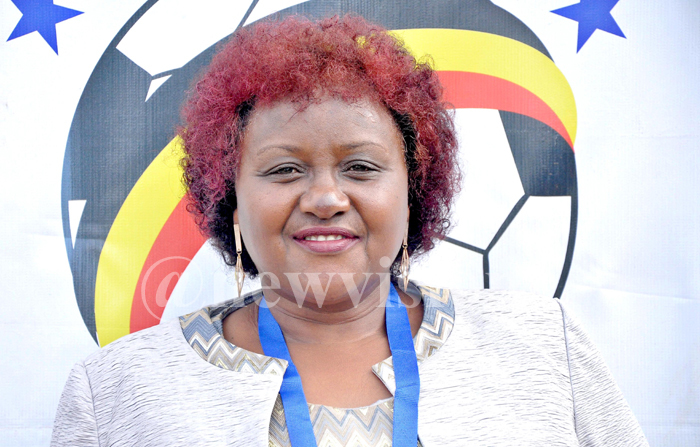 Nyago showed incredible character in coping with the passing of her husband Godfrey 15 years ago, a traumatic moment that took away a man she married right out of university in 1984. How did go through the loss? "By the grace of God," Nyago explains. "I was already a head teacher so maybe you could say financially I was stable. I already had a home and my children were in school and would later on go to university. I believe when you have faith. When you pray. It will always work out. The Bible tells us that ask and it shall be given. That has been my driving thinking. God knows what is good for me."

Nyago bounced back from her loss partly because of and zeal for life and ambition.

"What keeps me going is to see results. When I'm working on something I want to look behind and see what to refer to; too know that I have not made it yet I want to go in history, that for instance, my club also won a league title. I am purpose-driven and I don't give up until I have achieved."

Nyago describes founding Jinja SS football club - now Busoga United - and in particular leading it to the Ugandan top flight as one of the biggest achievements of her life. "I have left a legacy, I have made my mark," she says of the feat. Yet her highlight remains the Copa Coca-Cola National Secondary Schools title Jinja SS won in 2017. "For the first time the trophy crossed the Nile," Nyago recalls. "I'm so proud that we did it."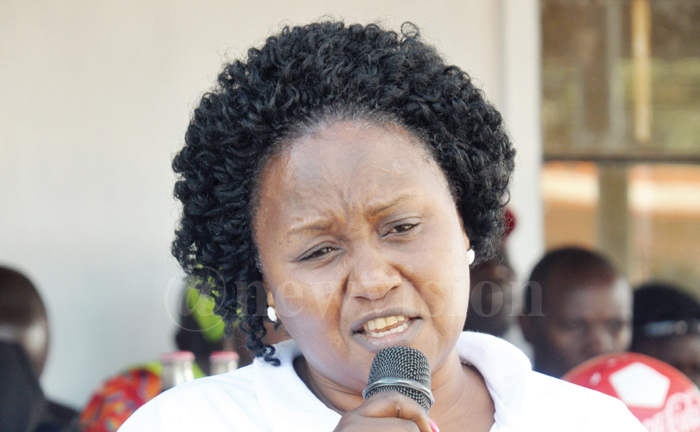 Under Nyago, Jinja SS have also won eleven national secondary schools cricket week trophies, with the girls team winning eight in a row between 2010 and 2018. The school also boasts impressive programmes in sevens rugby, volleyball, netball, basketball and athletics although naturally it is football that mostly keeps them into the national spotlight.

According to Nyago, who confesses her foray into "sports just came along the way and my being in football was not a calculated move," says her success is "testimony that everything is possible if we put our mind to it." For a middle child of nine, born in rural Rukungiri and rendered fatherless in Primary three, that is a lesson Nyago truly embodies. Nyago's brilliance in class paved the way for admission to reputed Bweranyangye Girls Schools for her O-level and to Kings College Budo for her A-level. She was supposed to join Gayaza High but deliberately chose Budo as her first choice during the selection process.

"Every good performer at Bweranyangye would go to Gayaza so when I chose Budo, it didn't go down well with my school administration," Nyago narrates. "I was asked to get a letter from my parent allowing me to put my first choice in Budo. And I asked my brother, who was in senior six; so he was not essentially much different from me. But he impersonated my parents and said I have allowed my daughter to put her first choice in Budo."

Why did she want to go to Budo? "I was tired of being in a girls only school after four years,"she explains. "I wanted to see the other side of the coin. To see what it's like to compete with boys and maybe live with them in peace." It's the kind of story Nyago's 10 grandchildren are likely to enjoy listening to. That's right 10 grandkids! Nyago has five children and all are parents now. She will retire from public service next year in December and enter what could shockingly be the most interesting phase of her life yet.

"I have aspirations of going to parliament to represent the people of Njeru Municipality, here where I live," Nyago reveals. "But also about three years ago I set upon doing a PhD in education administration at Uganda Christian University because I want to continue to be a role model to others."

That she has done and so much more. Her hope is every girl will understand that, "You are equally endowed like the boys. What boys can do girls also can do. Girls need to challenge themselves to come out of their shell and not look at themselves as vulnerable and work towards realising their full potential. Because they can do it.

"And they cannot only do it in what you would call the women's area - the kitchen - but in areas seen as traditionally for men. But above all they should be passionate about what they do because you will not succeed in anything unless you love it".