COVID-19 | EMPLOYMENT |

The minister of Trade, Industry, and Cooperatives Amelia Kyambadde says the COVID-19 pandemic has come with opportunities in her sector after creating at least 2000 jobs for Ugandans.

Despite frustrating the country's economy, Kyambadde said her sector had scored after the Southern Range Nyanza textile limited (Nytil) factory in Njeru Municipality, Buikwe district added machinery that makes Personal Protective Equipment (hazmat suits).

The same line also produces surgical masks for medical personnel.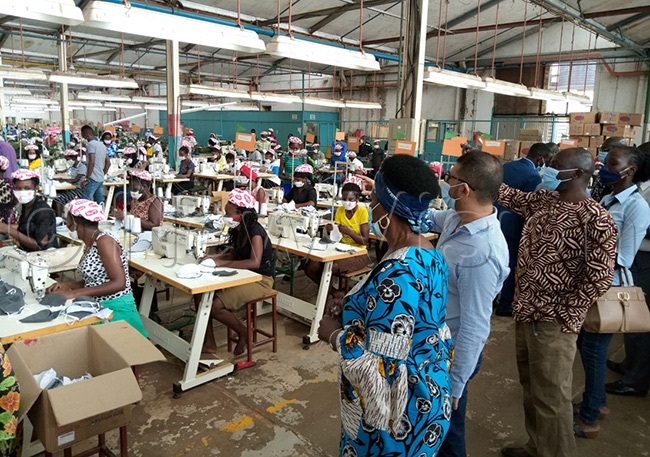 "These are the opportunities that we have benefited from the COVID-19 pandemic, we have got a new industry where some 2000 Ugandans would get jobs," she said Friday during an inspection tour of Nytil complex.

Interacting with management and staff, Kyambadde said she was impressed by the PPE samples and surgical masks being produced.

She observed that even though the firm had been cleared by both the Uganda National Bureau of Standards (UNBS) and the National Drug Authority (NDA), it was important for her to establish the capacity of the firm and quality of the product.

Kyambadde was taken around the facility by Vinay Kumar, the General Manager and Kishor Jobapuntra, the company chairperson who showed her the laboratories used for testing the quality of the surgical masks.

"I have proved that they have the necessary equipment, capacity, and laboratories to test the quality of the masks after introducing another line of machinery," she said.

Richard Mubiru, one of the company directors said they have the capacity of producing 500,000 KN95 while the surgical masks would reach 750,000 daily.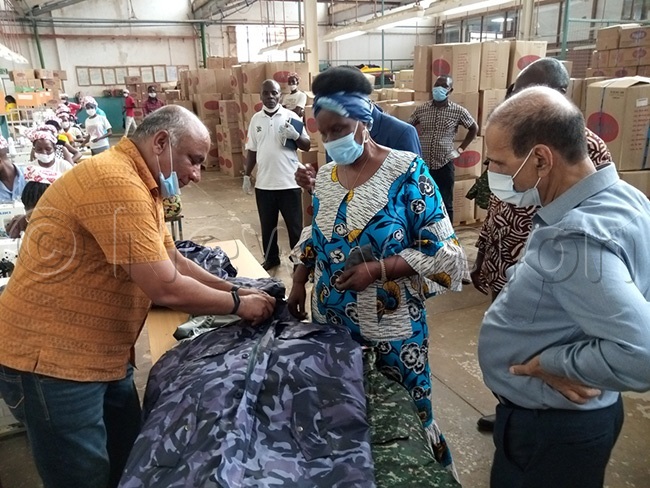 He also revealed that the firm will produce one million hazmat suits per month since capacity had been built locally.

The only challenge he mentioned was what he termed as "propaganda" with false reports that their equipment had broken down.

Two days ago, the Government launched the distribution of masks by releasing a batch of 750,000 face masks for communities in the border districts of; Adjumani, Amuru, Kyotera, and Rakai. Over 30M masks will be distributed countrywide.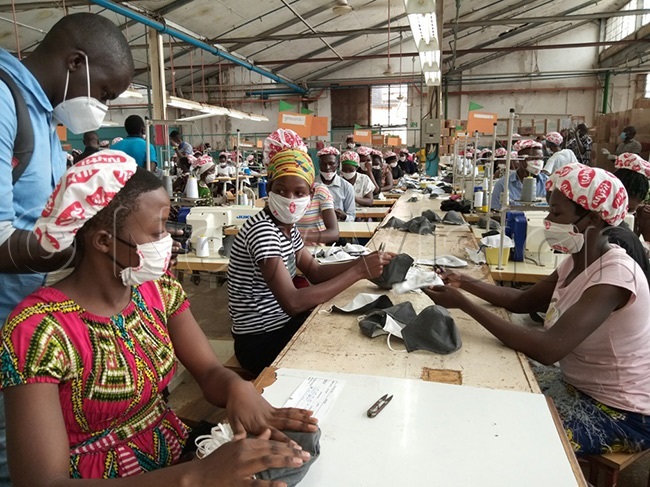 These masks according to the ministry of Health are made up of 3 layers; the outer layer is 65% polyester and 35% cotton, the middle layer is made up of chiffon while the innermost layer is made of cotton.

Kyambadde revealed that the consignment was procured from assured Ugandans of government's commitment to fulfill the issuance of the non-surgical face masks, saying even the first batch that was flagged off for distribution was from Nytil.