COVID-19 |

During a brief function that was held on Friday evening, 12 truck-drivers were discharged from Entebbe referral hospital after full recovery from COVID-19.

Among these were nine Ugandans, three Kenyans and one Burundian, all of whom had been admitted at the health facility two weeks ago.

While handing over certificates to the recovered patients, Robinah Nabbanja the state minister for general duties in the ministry of health, lauded Entebbe hospital medical team for their unwavering efforts in handling COVID-19 cases.

"Seeing how the pandemic had mistreated other countries, I was never sure we would survive it," intimated Nabbanja.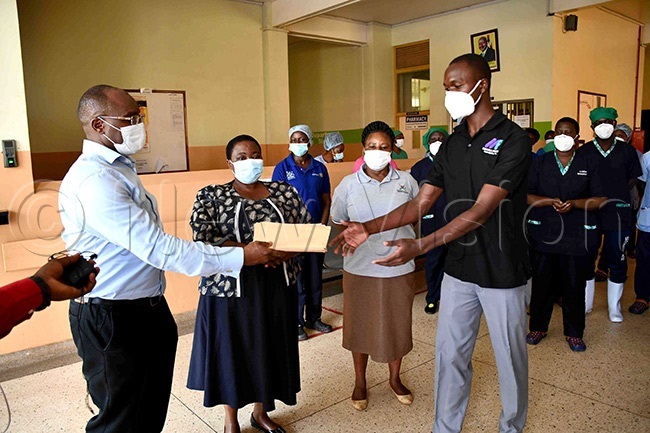 She appealed to truck-owners, not to drop the recovered drivers from their jobs, assuring that, they have fully recovered. "I have instructed my team at the health ministry to equip Entebbe hospital with 50 more mattresses since it is now handling a bigger number of COVID-19 cases," said Nabbanja.

Beaming with excitement, Dr. Moses Muwanga the Entebbe hospital medical superintendent commended the teamwork exhibited by his staff, in handling COVID-19 cases.

"My main work was to cheer the team and giving them assurance," confided Muwanga.

According to Dr. Muwanga, there are 111 COVID-19 patients remaining at the health facility, among whom include, more truck-drivers and health workers from other hospitals, who contracted the virus.

Dr. Christopher Nsereko, the team-leader of all medics handling Coronavirus disease at Entebbe hospital, assured that medics and support staff are subscribed to mandatory routine check-ups every week to confirm none has contracted the disease.

"Even if one of us exhibits symptoms similar to those of COVID-19, we test them to confirm they haven't contracted the deadly disease," remarked Nsereko.