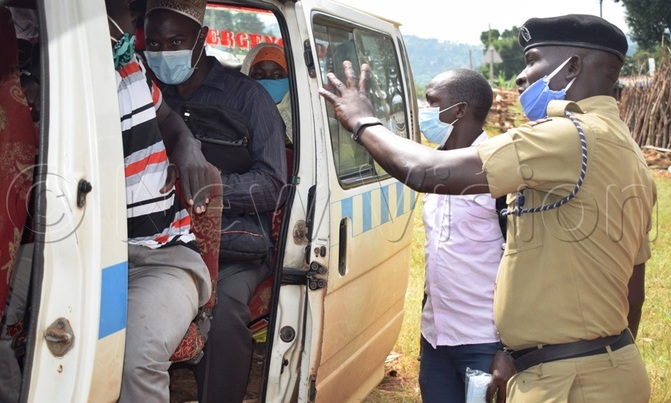 COVID-19 | TRANSPORT |

Police in Mpigi Saturday morning carried out an operation where a number of vehicles were impounded and drivers arrested, cautioned and released after they were found driving without wearing face masks.

The operation led by the officer in charge of Mpigi Central Police station Erias Twesigye took place on Mpigi-Butambala road.

Police officers mounted a roadblock, where motorists were stopped including commuter taxis that had more than seven passengers that were recommended by the ministry of transport as one of the ways to curb the spread of COVID-19.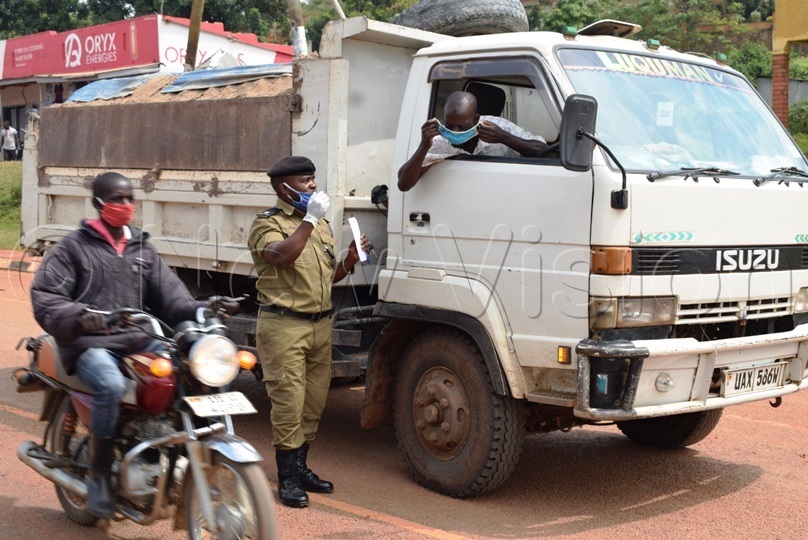 According to Twesigye, eight vehicles were impounded and 13 people who were not wearing face masks were arrested.

Some commuter taxis had more than eight passengers.

According to Twesigye, this was done to enforce President Yoweri Museveni's directives on preventing the spread of COVID-19.