Food shortage looms as lockdown hits farmers

The Uganda National Farmers' Federation (UNFFE) president, Dick Nuwamanya, said the sector will see food production drop ... The Uganda National Farmers' Federation (UNFFE) president, Dick Nuwamanya, said the sector will see food production drop to between 15% and 40% due to the disruption caused by the spiral effects of the COVID-19 pandemic.
AGRICULTURE
Food production is often a combination of different factors, ranging from access to the right seeds, fertilisers, pesticides and good agronomical practices, which work together to ensure good yields.

However, restrictions on the movement of people caused by the ban on public and private transport in the wake of the COVID-19 pandemic constrained the procurement of farm inputs, including planting materials, fertilisers, pesticides, feed and veterinary services.

Industry players say limited access to inputs has affected a number of farmers around the country, while low supplies of pesticides is hampering efforts to contain pest outbreaks and will likely affect agricultural production, causing food shortage later in the year.

The Uganda National Farmers' Federation (UNFFE) president, Dick Nuwamanya, said the sector will see food production drop to between 15% and 40% due to the disruption caused by the spiral effects of the COVID-19 pandemic.

The crops he expects to be most affected are pulses, especially beans due to the shortage of bean-seed at the start of the first planting season.

Nuwamanya said while Uganda has 10 ecological zones whose seasons fall at different times, most of them had not yet received seeds by the time of the lockdown and thus farmers did not plant.

He added that planting was not as optimal as usual, even in the districts supported by the Agriculture Cluster Development Project (ACDP). The project was put in place to raise on-farm productivity, production and marketable volumes of selected agricultural commodities, including maize, beans, rice, cassava and coffee in Amuru, Kalungu, Iganga, Ntungamo, Nebbi, Masaka, Mpigi, Rakai, Bugiri, Namutumba, Nwoya, Gulu, Kabaale, Bushenyi and Isingiro districts.

The Food Rights Alliance executive director, Agnes Kirabo, also said most smallholder farmers rely on public transport and that its absence meant that they could not access farm inputs and markets to sell their produce.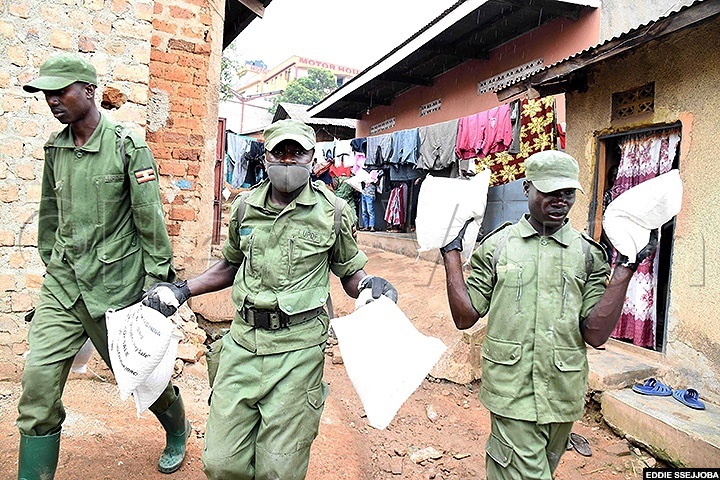 She added that because of the lockdown, a few farmers were able to plant as expected, which will result in low production, thus limited food supply to markets, which will in turn increase food prices yet many households are struggling financially.

"We have made farmers to rely on the Government or civil society organisations to get inputs; that should change. We need to find other ways to support farmers," Kirabo said, adding that the Government should supply farmers with inputs early so that they prepare for the next season.

SCHOOLS EFFECT

Nuwamanya said while there seems to be plenty of food in the country currently, huge shortages are expected going forward, especially when schools, which are the major consumers of farm output, are opened.

"We seem to have plenty of food considering the circumstances, but this is not going to continue in the next few months, especially if God grants us the opportunity to unlock the country. The current food surplus is because of reduced consumption because of the lockdown," he said.

Nuwamanya added that about sh500b goes into workshops in Uganda annually, which boosts food consumption.

Edward Katende, the Uganda Agribusiness Alliance chief executive officer, who is also a farmer, said while there is still plenty of food in the country, the Government needs to invest in crop protection to ensure the monitoring of pests and diseases early enough to ensure timely intervention.

For instance, there was an outbreak of destructive caterpillars in Kayunga and Luwero districts, threatening food security and farmers' incomes.

Katende also called for enhanced investment in postharvest handling practices to curb post-harvest losses. It is estimated that over 30% of agricultural produce in Uganda is lost due to poor post-harvest handling.

The Agrarian Services executive director, Robert Serwanga, said the poultry business has been hit by shortage of feeds and veterinary services in some parts of the country, which is expected to affect production.

"The birds need routine vaccination, but farmers could not easily access vaccines," he said.

CHEMICALS TO EXPIRE

Agro-chemical dealers at Container Village in Kampala said while the Government allowed them to operate as part of the other essential sectors, they have not benefited and fear that most of their pesticides and other agro-chemicals which they had stocked would expire.

This is because the majority of their customers are from upcountry and could not move to Kampala because of the ban on public transport.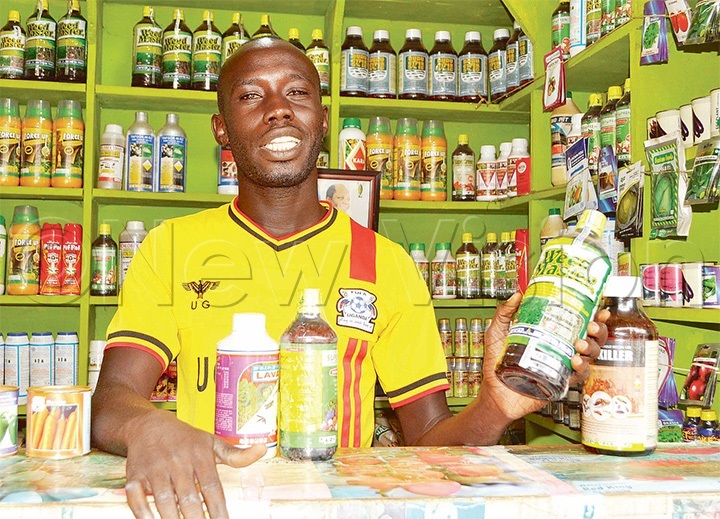 "We are happy to be among the people who were allowed to work during the lockdown although we have not benefited much. Most of our customers come from rural areas in districts like Masaka and Mubende. They could not easily travel here to buy agro-chemicals due to lack of transport," Swaibu Mulondo, a dealer in agro-chemical products, said.

Sarah Kalande, another agrochemical products dealer, said: "It is our prayer that public transport resumes as scheduled so that farmers can easily make it to town and purchase agro-chemicals. Some farmers had resorted to sending bodabodas to buy the chemicals, which made it expensive for them."

While the National Agricultural Advisory Services (NAADS) spokesperson Khadija Nakakande said they had distributed about 498,000kg of maize seed to farmers in different districts, it was not enough to cover all the farmers in the country.

Nakakande said they plan to distribute between two million and three million kilogrammes of additional maize seed targeting districts in eastern, northern and parts of central regions whose rainy season goes up to July, while the other regions will receive planting materials at the beginning of the second season in August.

She said there were plans to distribute bean seeds, although they are scarce. While there are reports of farmers who have lost animals and birds due to the lockdown, Nakakande said their plan is to ensure that farmers have access to the relevant agricultural inputs during and after COVID-19 for increased production and productivity as well as improved household incomes.