The women leaders who were flanked by the Minister of Information, Judith Nabakooba were addressing a press conference at the Uganda Media Centre in Kampala.
DOMESTIC VIOLENCE COVID19
KAMPALA - As the coronavirus continues to wreak havoc in Uganda and the world over, women church leaders have decried the rising cases of domestic violence due to the COVID-19 lockdown.

Under their umbrella organization Faith Women Leaders, they said some men have shunned their responsibilities as breadwinners which has resulted in conflicts with their spouses.

"Men are demanding especially for the good food they didn't buy and women end up shouldering the responsibility of being home providers using their small savings," they noted.

The women leaders who were flanked by the information communication technology and national guidance minister, Judith Nabakooba were addressing a press conference at the Uganda Media Centre in Kampala.

The women included; Hajat Faridah Kibowa, the chairperson National Women Council, Lydia Kiwanuka women's coordinator Orthodox Church, Emilly Mwaka, the president Catholic women's guild Kampala Archdiocese and the president of Mothers Union Namirembe Diocese, Josephine Kasaato.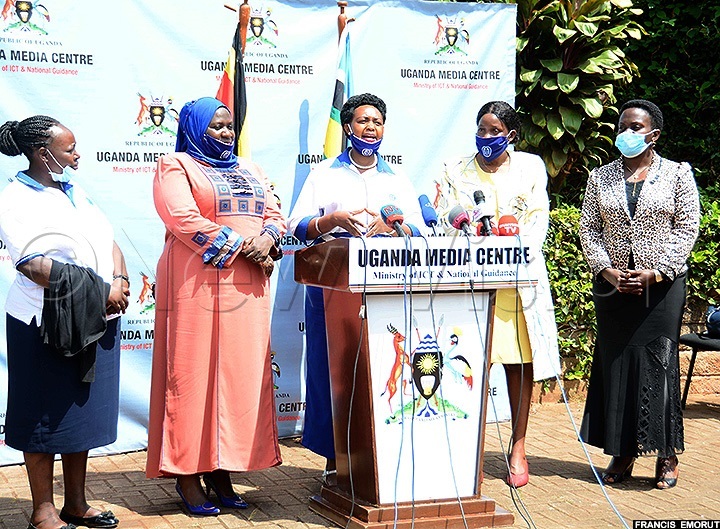 They castigated men who use violence against their spouses saying there should be no justification to do that since the measures to tame the spread of the deadly disease has affected every citizen.

The women leaders attributed the rise of violence in homes to unresolved differences among couples staying together during the lockdown.

The lockdown which is now approaching to three months since the country confirmed the first case of coronavirus on March 21, has wreaked havoc globally.

President Yoweri Museveni has started easing the lockdown gradually, with both public and private vehicles allowed to operate following standard operating procedures.

According to Nabakooba 3,500 cases of domestic violence have been reported in one month across the country.

She pointed out that cases of gender-based violence in Kampala alone doubled in the first month between March 20 and April 30 compared to January and February before the lockdown.

"The existing unresolved differences were of course amplified by the disruptions in income, food and movement," Nabakooba told reporters.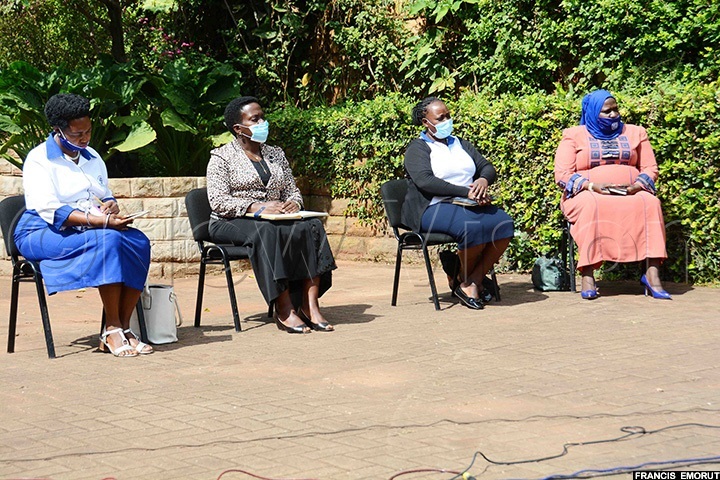 The minister reminded Ugandans to heed President Museveni's message of using dialogue to resolve home conflicts in one of his address to the nation to stem the spread of coronavirus.

"Couples or people in a relationship may not always agree on an issue however, they don't have to fight or use violence to express their disagreements. Dialogue should always prevail at all time," Museveni said then.

Nabakooba urged Ugandans to say no to domestic violence and report any cases to the relevant authorities.

She appealed to community, cultural and religious leaders to intervene and support couples experiencing violence.

"Let all of us strive to keep the sanctity of the family unit together because the Bible reminds us that a family that prays together will always stay together in peace," she stated.