New Vision asked Ugandans about the individuals they consider to be heroes in their personal lives. Here are the answers.
June 9 is marked annually as Heroes Day in Uganda. This year, the country marked the 31st celebration. Through the New Vision social media pages, Ugandans have identified heroes who have positively demonstrated courage, selflessness and love towards their communities.

We asked the audience the individuals they would want to celebrate as their heroes, the answers are here.

Gloria Naava: The women and men who slept in the markets to have food for their families.

The doctors, security persons and our bosses who have daily reported to work while the rest of us are keeping Home safe.

Kampala Capital City Authority, I am proud of you for putting your lives at the front for the love and service of the capital city.

Patrick Alvins Araali: Msqr Hilarious Kaijanabo, the priest who formulated the Uganda Motto "For God and My Country.

Ocoun Kizito chose to celebrate Doris Okudinia, the Arua nursing officer who wheeled a patient for more than 3km after failing to get an ambulance.

Richard Sunday: "All Ugandans who have adhered to all COVID-19 guidelines yet are still suffering the effects of the lockdown are my heroes."

All those benefiting from the COVID-19 money yet the cases are surging are villains.

Akky Jack: Dr. Matthew Lukwiya, the forgotten hero who died on the battle front of Ebola in 2000.

Herbert Mugisha: Every Ugandan that has suffered the last 80 days.

Venny Akiiki: My husband, my sons and my brother, Steven, are my heroes.

Lynn Kay: I am a hero to myself, a girlchild being a parent to herself is not easy.

George Nambasi: My parents are my heroes.

Gilbert Muhumuza: Heroes are people living below the poverty line.

James Odongo: My wife gave birth and I slept in the hospital so I am also a hero.

Raphael Osacha Okodoi: The late captain Raphael Osacha is my hero.

Jo Spencer: Museveni is my hero.

Henry Bamutulaki: My Mother is my heroine.

Robert Abaho: Maj Gen Fred Gisa Rwigyema is my hero.

Gilbert Odeke: Jesus Christ the son of God.

Prince Welbie: Ibrahim Abiriga of Arua who was killed innocently.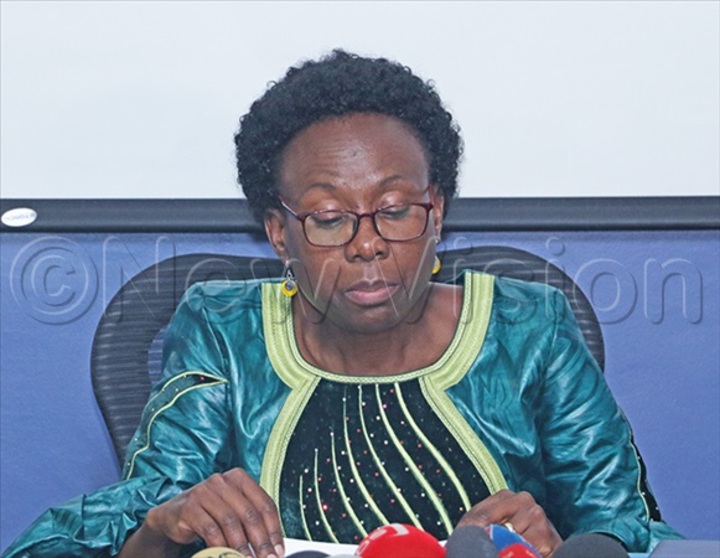 Godfrey Oyyuku: Dr. Jane Ruth Aceng (health minister)… she works day and night to fight Coronavirus.

Jennar Mwesigwa: Edward Ssekandi, the Vice President

Danston Hanne: Dr. Milton Obote

Chark Benson: Truck drivers

Vin Luta: The first COVID-19 patient